Tacos! Three Simple Meals in One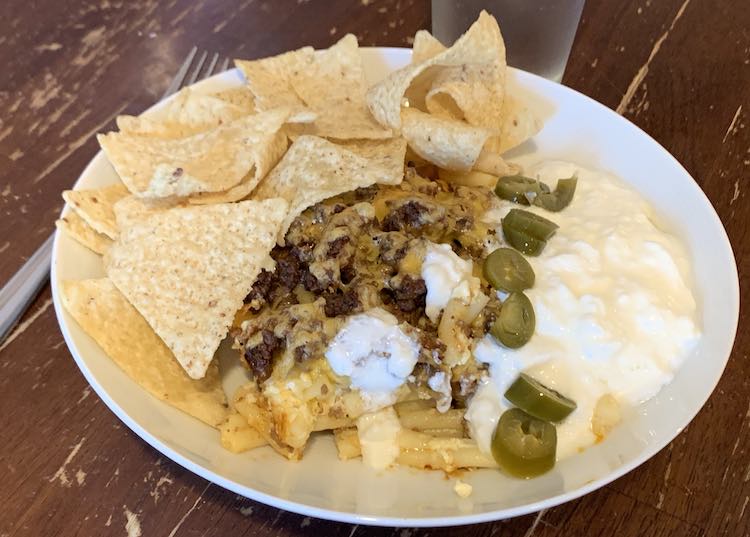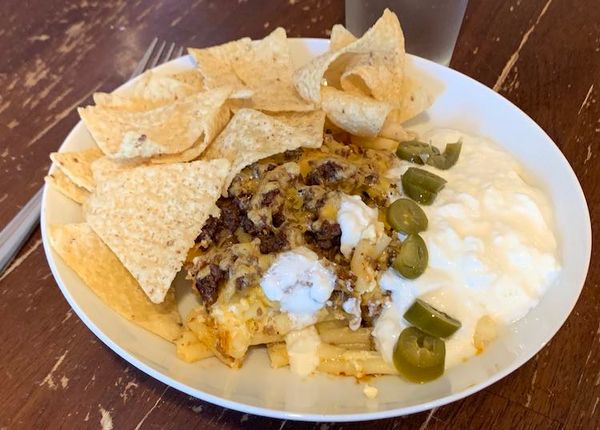 About a month ago I was deciding what I wanted to eat for supper and realized I hadn't yet shared how we've been making and eating our "tacos" lately. Back when I first started making tacos I always confirmed that I had taco shells on hand before starting. Over the last couple years; however, we've simplified the process tremendously. The real change happened sometime after we simplified our lasagna making process and now whenever I'm planning on making "tacos" I ignore the shells and confirm we have some, or all, of the fixings which might include some kind of green (most frequently spinach, lettuce, or kale), yogurt (replaces the sour cream), pasta, cheese, tomatoes, avocados, tortilla wraps, and/or tortilla chips. This way every member of the family can have our own favorite form of "tacos" thus creating the three different meals within one simple supper prep.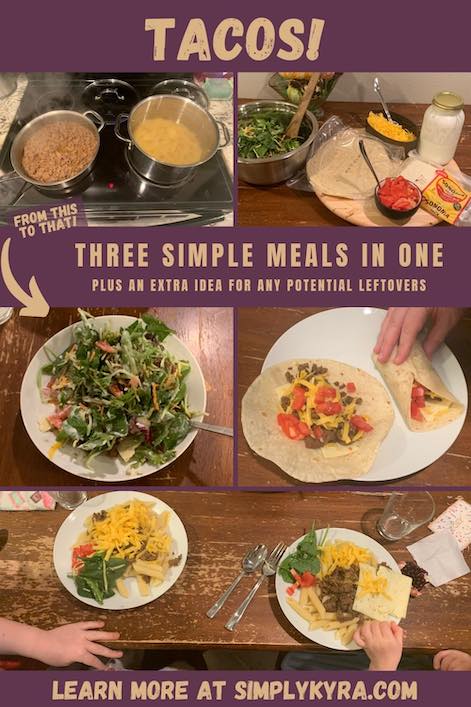 ---
To make "tacos" really simple I start by bringing one large pot of water to boil so I can make one, or sometimes two, pounds of pasta. While it's coming to boil I grab my large saute pan so I can start browning some ground beef. Once browned I grab my taco seasoning, check the instructions, and add the required water and seasonings before simmering it for the required amount of time. Before adding the taco seasonings; however, you could always customize it by adding canned beans or some kind of green. I stopped adding beans when the kids started loving the taco meat but abhorred the beans. I do use now to use up any older spinach or wilt down some kale as it's better to cook these with the beef than eat them raw as a topping.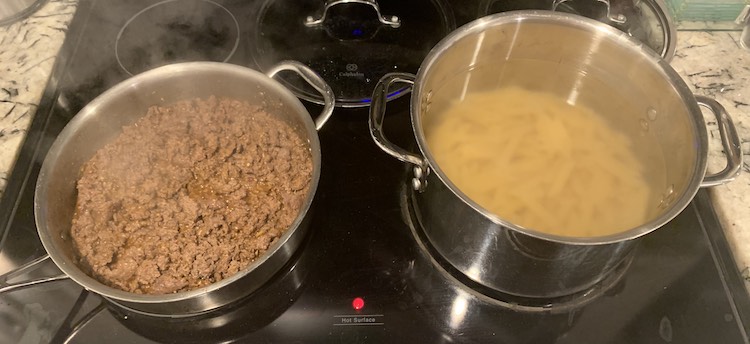 While the beef and pasta are cooking away I starting gathering and prepping all the taco toppings we like. Ever since I started making my own yogurt we've been mostly using it rather than sour cream as it's always on hand. In addition to the yogurt I often dice tomatoes, slice avocados, grate some cheddar cheese, and add the flour tortillas I always try to have on hand. This time around I had a bag of spinach and coleslaw mix that I wanted to use so I tossed them together in a bowl and figured any leftovers could become a salad the next day. This is the perfect time to use up any random toppings you have leftover in the kitchen.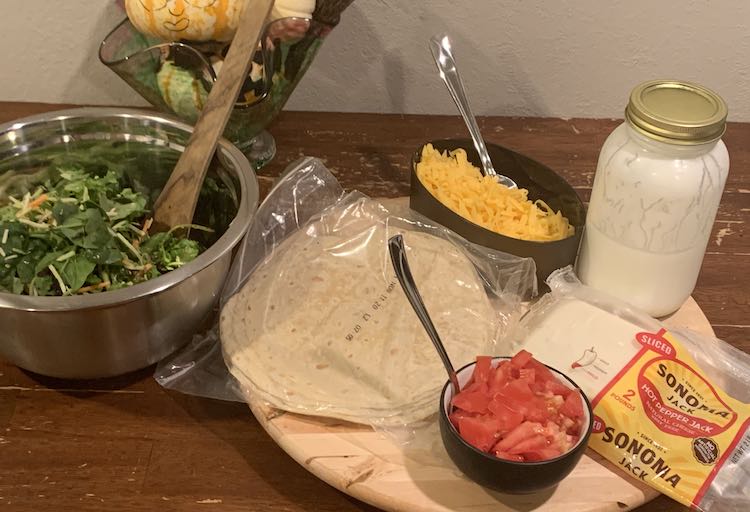 Once the taco meat and pasta were ready it was time to eat! The kids chose to have pasta topped with taco meat and cheese with the required veggies set to the side. In contrast Matt had a slightly more traditional taco by combining everything on a flour tortilla and wrapping it up. For me I chose a taco salad by dishing up a bowl of the spinach mix and throwing all of the toppings on. It was so good! I could see this changing depending on who you are, what's in the fridge, and what you feel like eating at that particular time.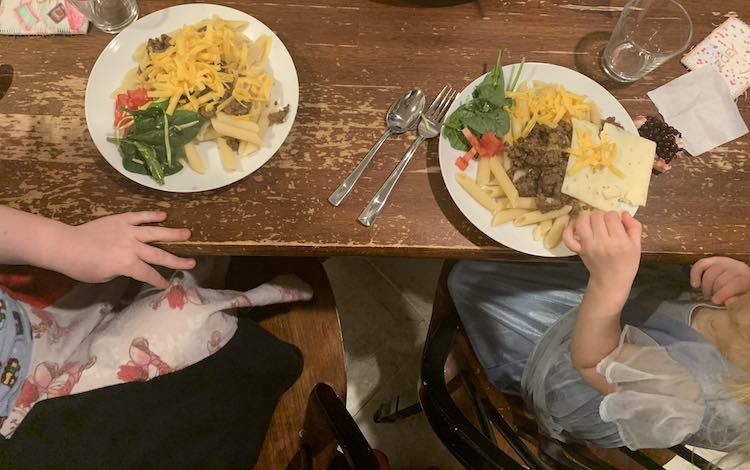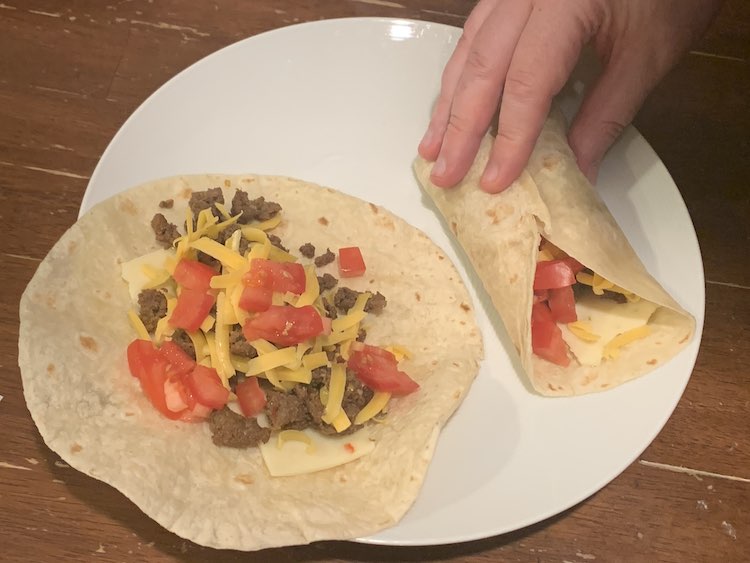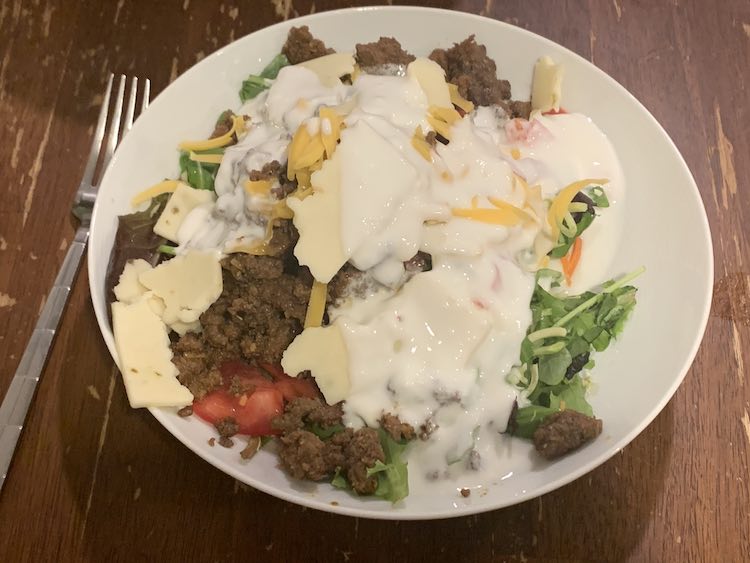 This time around I only cooked a small package of ground beef (under one and a half pounds) so there wasn't any leftovers. Normally I make this with a much larger amount of beef, along with an occasional extra pound of pasta, so we have a lot of leftovers and I can easily throw together a taco casserole when packing up the leftovers. To make the taco casserole, or lasagna, I follow a similar process to when I make my simple lasagna although I do make some changes like using the leftover taco meat rather than tomato and meat sauce and keeping my cheese layer simpler by leaving out Parmesan cheese. I've also been keeping my taco lasagna as simple as possible so everyone in the family would enjoy it but if they get more adventurous I could see customizing the taco lasagna with all of our favorite taco-related toppings like adding beans or spinach to the meat layer or adding black olives and sliced jalapenos in with the cheese layer.
To create the casserole, after we finish supper, I quickly mix up the cheese layer by combining cottage cheese, grated cheddar cheese, and a couple of eggs. I then grab my glass casserole dish and start adding layers. Rather than greasing my dish I instead start by laying the taco meat at the bottom of the dish. I then follow that with a layer of pasta, then the mixed cheese, some more pasta, and then finally some more taco meat. I've had trouble in the past with my cheese sticking to the tinfoil top when baking in the oven so I've started leaving the top of the casserole plain and then later after it's heated in the oven I can sprinkle some more cheddar cheese on top. If freezing this casserole, which I almost always do, I first wrap the top with tinfoil, add a label so I know what's in it, and then use plastic wrap to keep it better protected for the freezer.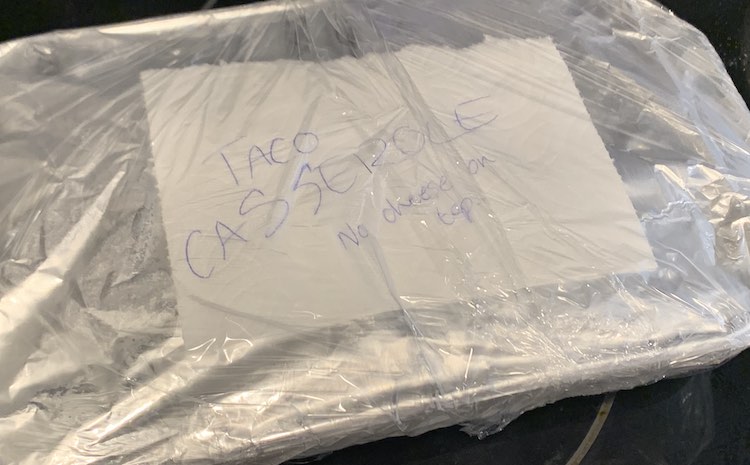 Once I'm ready to eat it I let it thaw in the fridge, if there's time, and bake it at 350 degrees Fahrenheit with the top still covered with tinfoil. If the casserole is still frozen it takes longer and I normally wait two hours, rather than one, to start checking on it. To check if it's ready I stick a knife in the center, being careful not to rest against the glass, and wait a couple seconds before removing it. If it goes in easily I know the casserole is thawed and if the knife is hot I know it's heated through. Once it's heated I remove the tinfoil, add any needed grated cheese, and increase the temperature to 425 degrees Fahrenheit before throwing  it back in so the top browns. It always smells incredible, tastes great, and is so simple to make as I simply just packing up the leftovers a bit more creatively.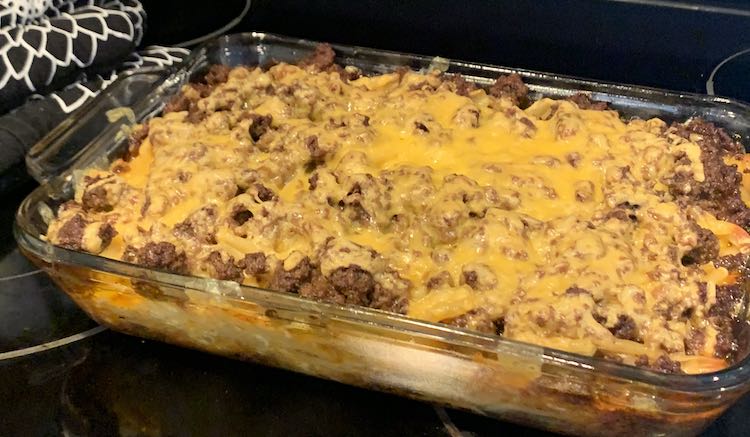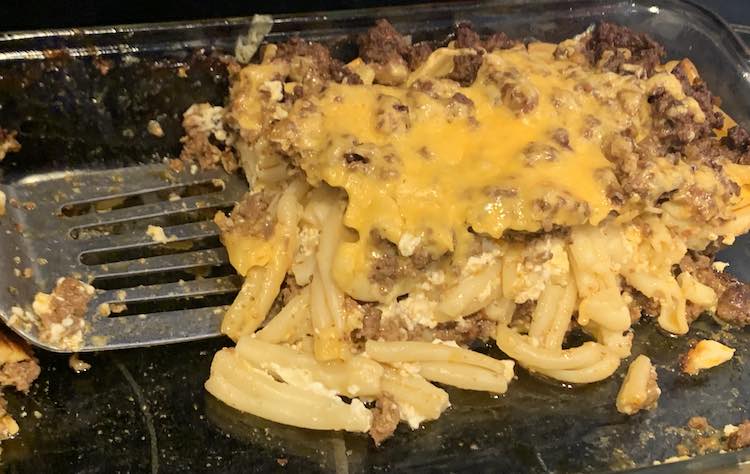 You could always eat it as it is but I really love serving it with tortilla chips which basically turns the casserole into just a dip. I love the taste of it all mixed together in my mouth and the difference in textures and temperatures when you're tasting a chip that's heaping with hot lasagna and cold yogurt.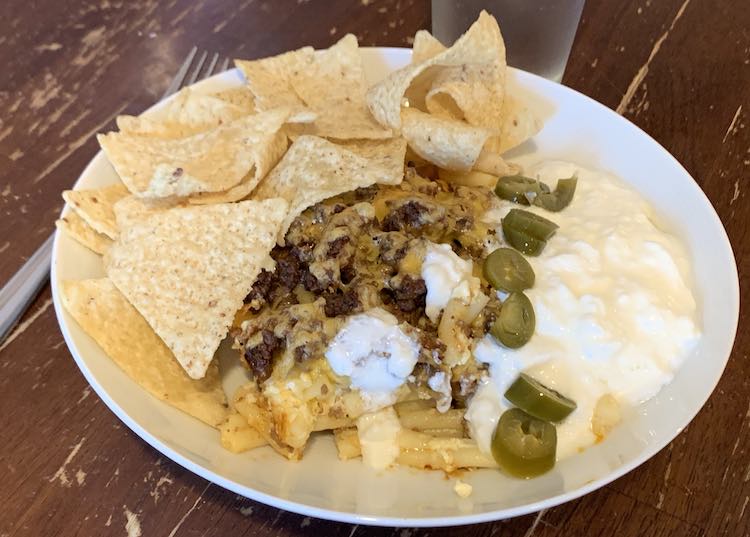 If you have a bit of leftover taco meat but didn't want to make the lasagna inspired dish I could see instead filling a cookie sheet with tortilla chips and topping it with the meat and any heatable toppings you desire. Throw it in the oven so it all melts together and it's amazing dipped in sour cream or yogurt with any other taco toppings you'd want to add.
Do you love tacos? Have you made any changes from the default taco idea that you and your family love? I would love to have more taco related ideas so feel free to share them in the comments below. Let me know if you try this and how it turns out! I truly hope your day is going well.
---
If you're interested in getting any of my future blog updates I currently come out with a new one every Wednesday and share them to my Facebook page and Instagram account. You're also more than welcome to join my email list located right under the search bar or underneath this post.