Ada's Exciting Eighth Birthday Party at Home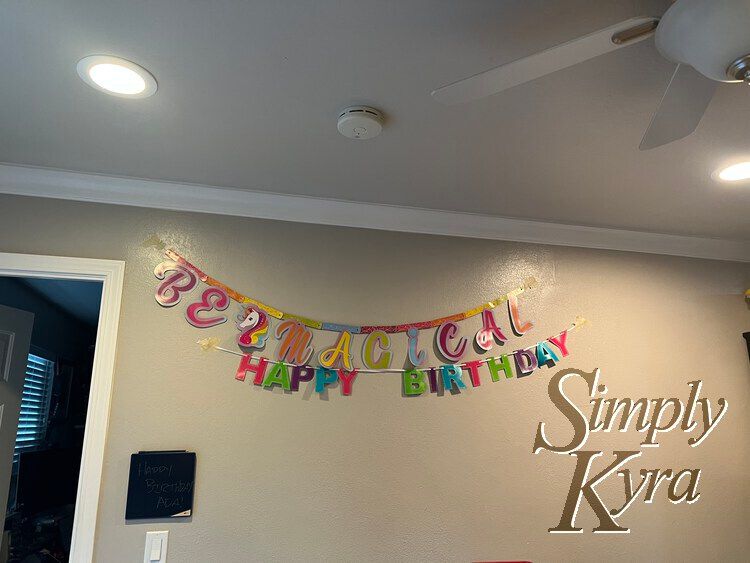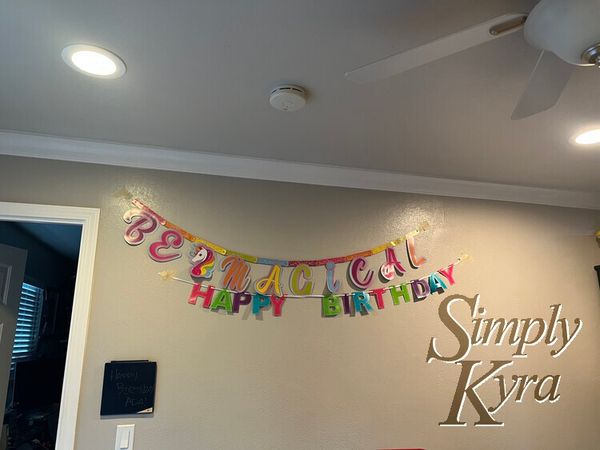 As Ada's birthday approached this last summer I asked her what she wanted to do. She immediately started describing all the things we did during Zoey's party earlier this year… so that's what we did because if it's not broke why fix it…. and it turned out great!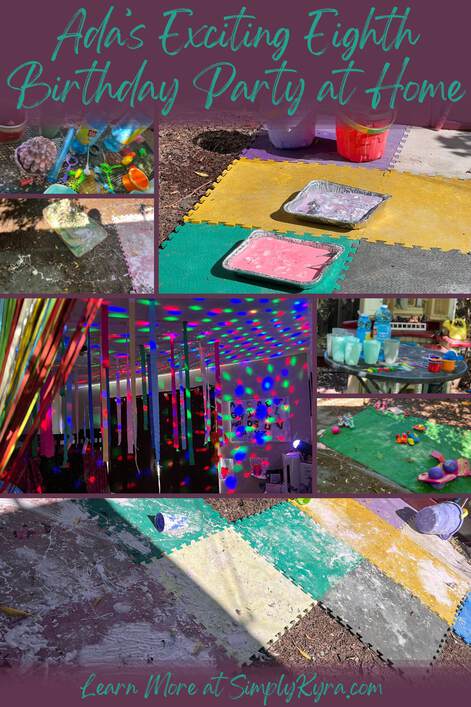 ---
Rather than go over the entire party in detail I figured I'd divide it up by topic so it's easier to find what you may be looking for. And so without further ado here's the:
---
Outdoor Sensory Stations
For Zoey's party our two main stations outside were oobleck and bubbles. For the oobleck I had bought four Tupperware containers but over the next several months lost several parts of them. The bubbles also weren't easily repeatable as the jug I had used was now missing a lid and was grimy while I couldn't find any disposable paper cups to hold each kid's bubbles like last time. I decided in the store to pivot and switch to disposable casserole pans to hold the oobleck and bought some plastic cups I could keep better track of for future parties and let the kids pour their bubble mix themselves from the store-bought bottles. If you want to read more about the method last time you can check out Zoey's party post here.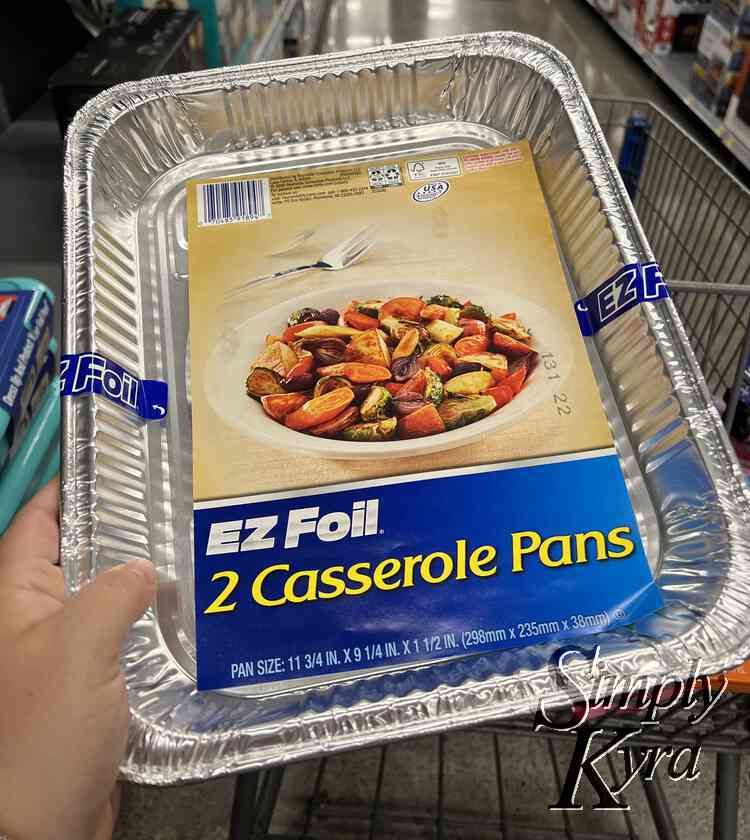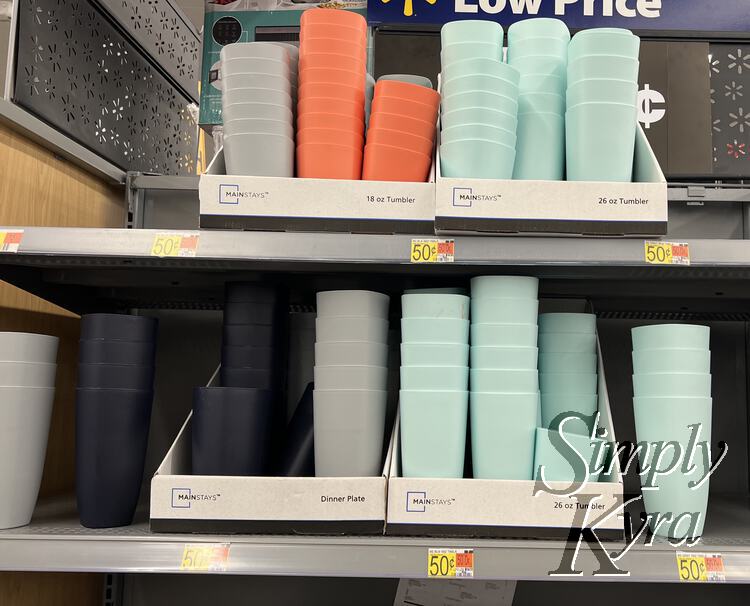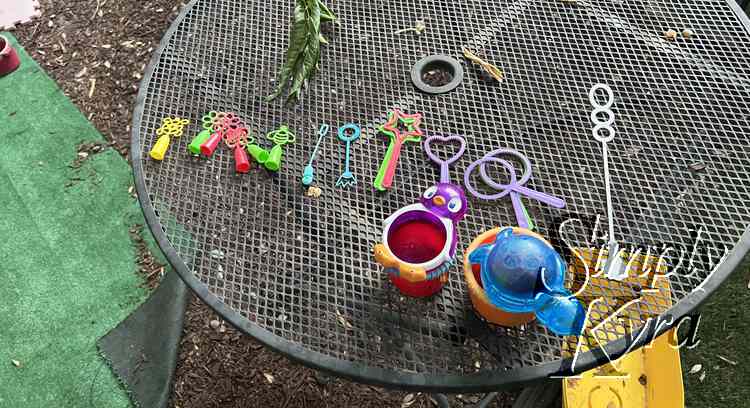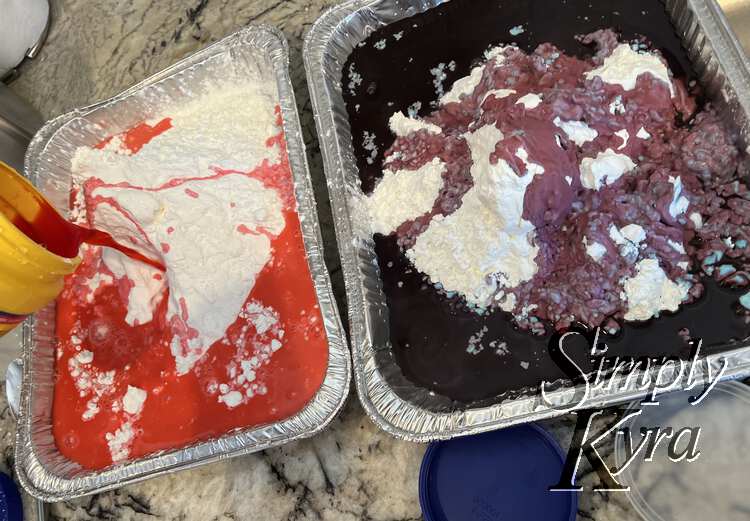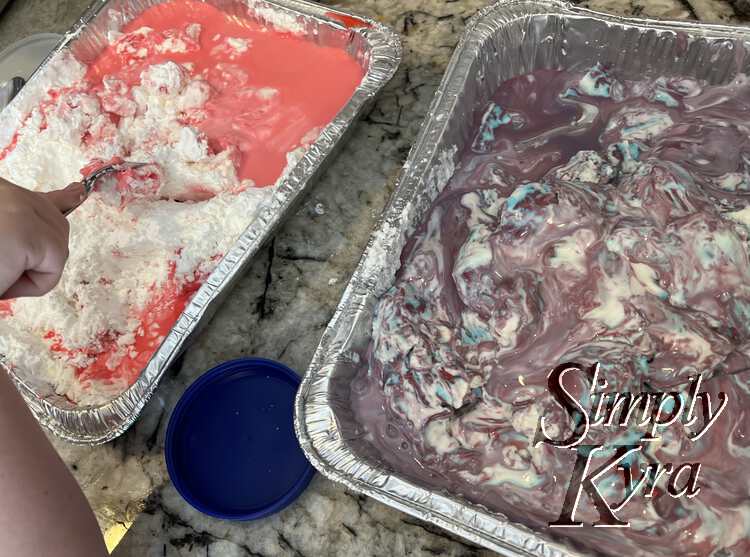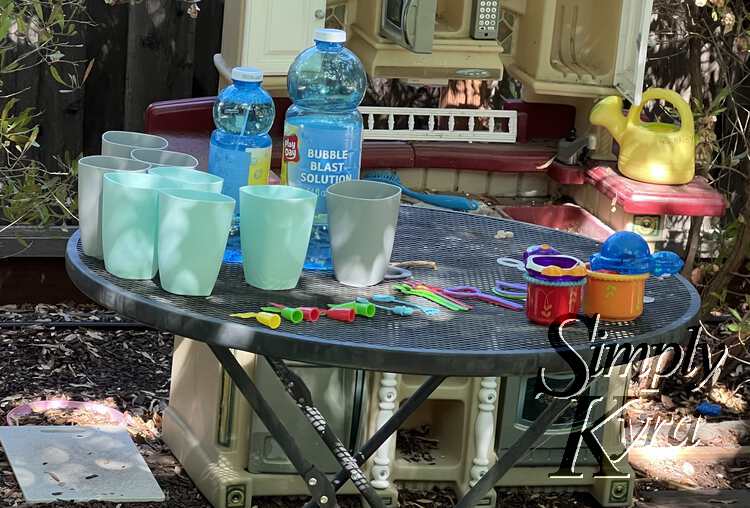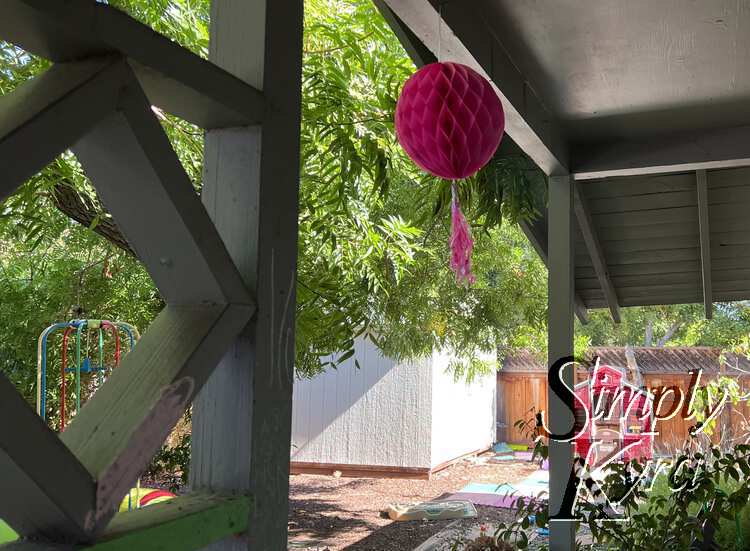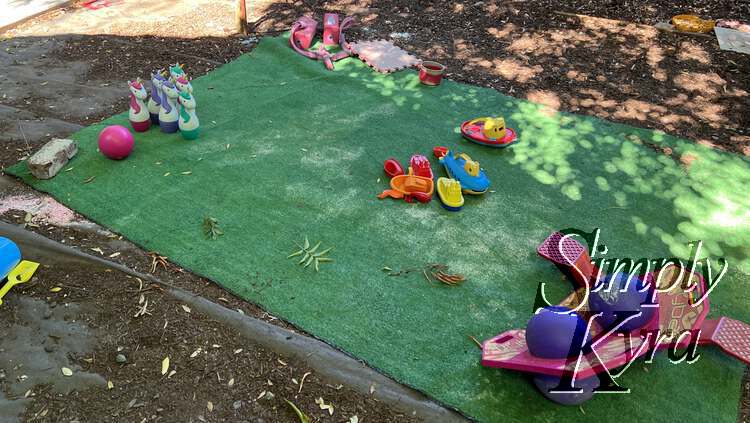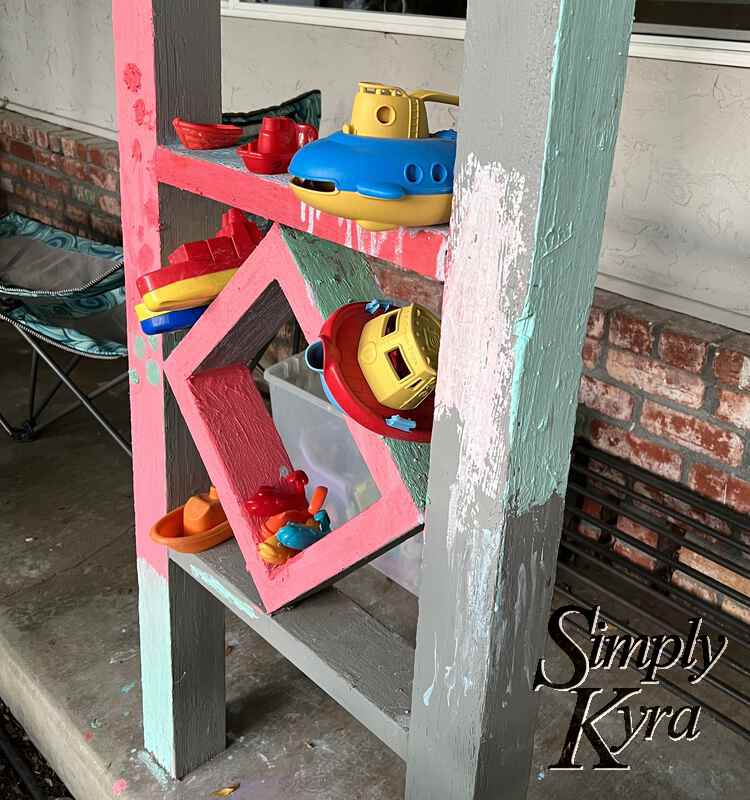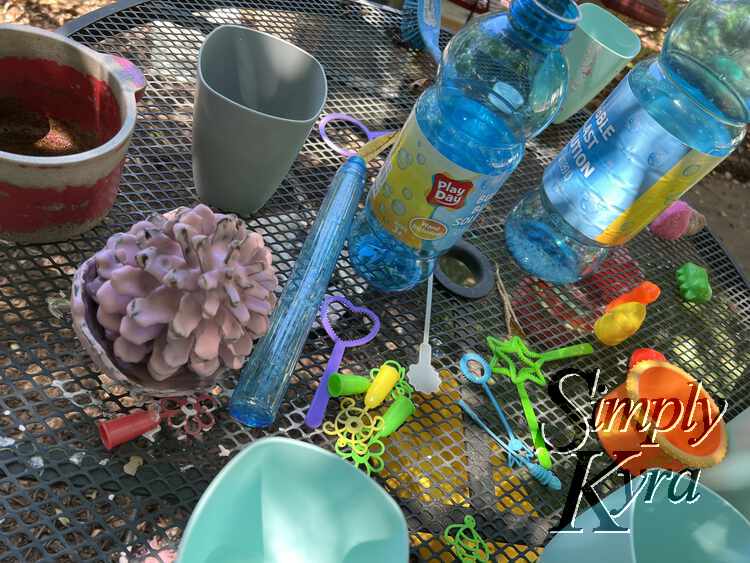 ---
Indoor Stations and Decorations
Inside we again turned the kids room into a dance party room. To do this Matt moved the smaller furniture around and used blankets to help block off the closet and beds. We then reused the door streamers from Zoey's party and bought another multipack of crepe streamers for the ceiling. The party lights and home pod completed the scene!
This is the fourth time we hosted a dance party room so if you want more information on how it was handled before you can check out the previous posts: The Year of Our Small and Simple Birthday Parties or Zoey's Random but Fun Sixth Birthday.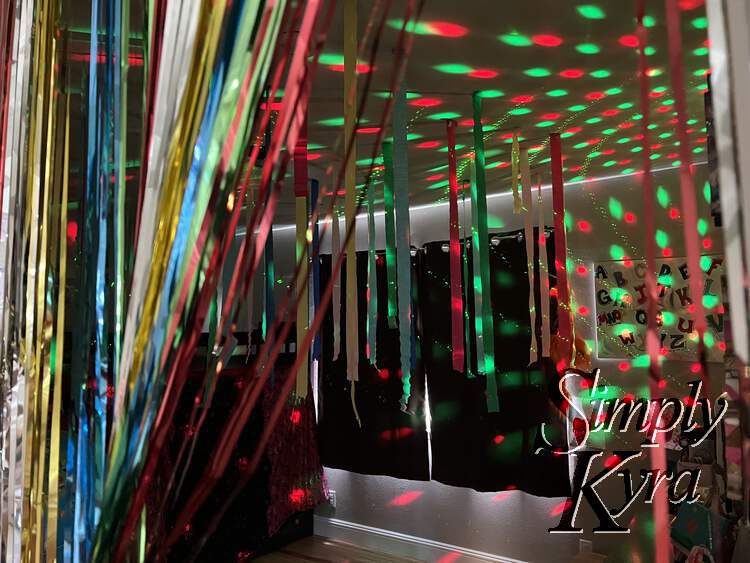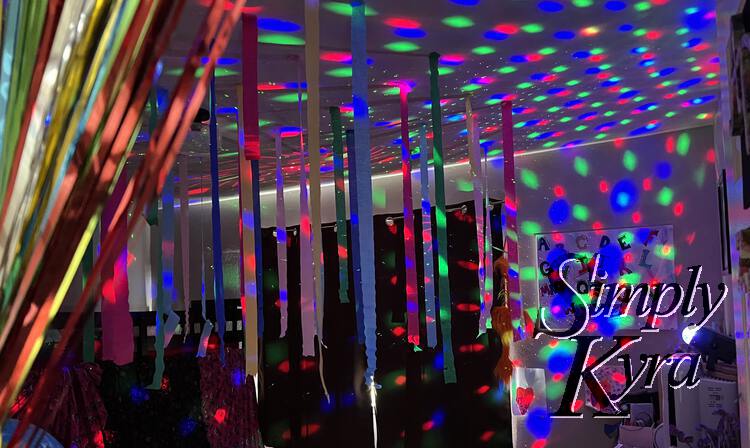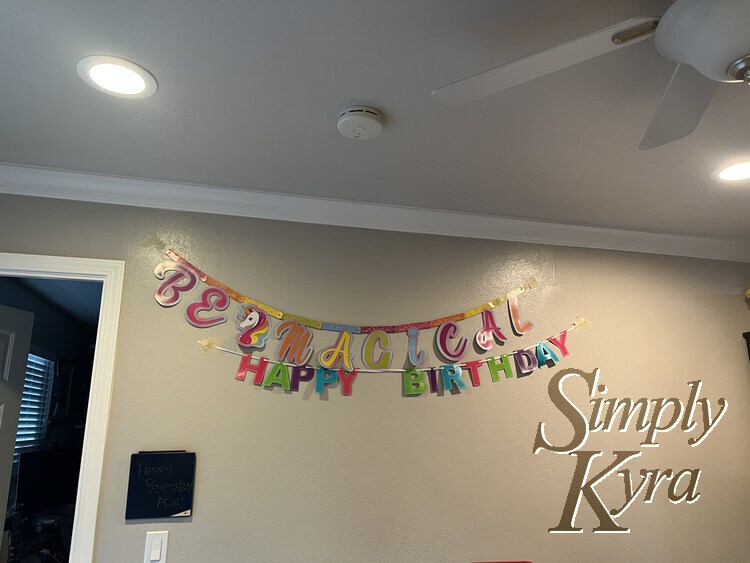 ---
Goodie/Treat Bags
Months and months before Ada had been going completely gaga over eraser toppers and so I had bought, in advance, two bags of erasers for her party. I wasn't sure what else to put in the bags but closer to the party I decided to make that the theme and shopped through our school supply stash resulting in both new pencils and colored pencils for each kid.  I added a ponytail to hold each set of pencils together, two types of packaged Oreos, and put each into an Ada-decorated paper bag and we were ready to go!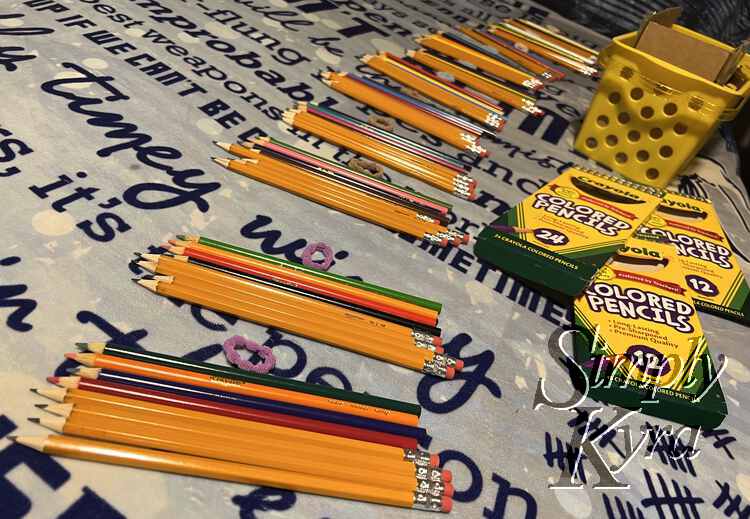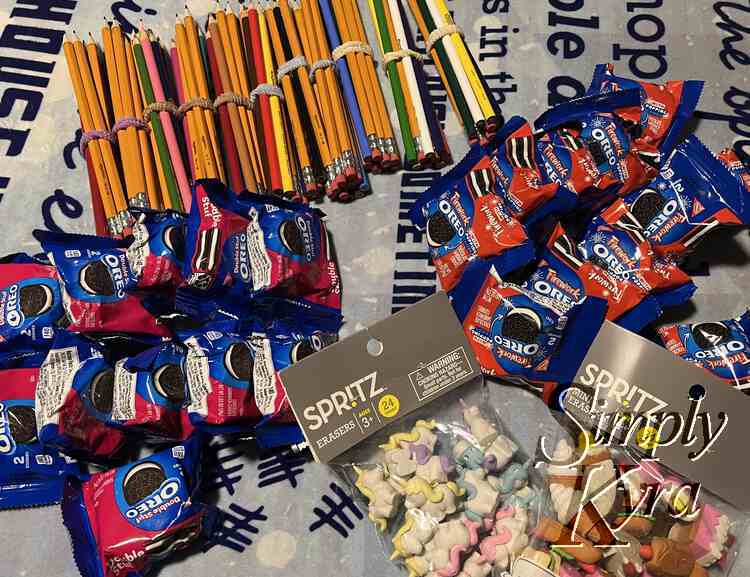 ---
Food
We had decided to keep it simple and order pizza… but as we approached the party I wanted to have a larger selection of food for everyone while the kids played and the parents visited. I decided to come up with some food I could prepare ahead of time, so I could be present, while also being something unique they might not normally have. A that time our current favorite was bacon wrapped dates stuffed with goat cheese and an almond. I figured I could prepare them the day before and, when people start arriving, quickly lay them out and bake them in the air fryer. I wanted something healthy to go with this and thought of the Fruit Salad with Lemon Dressing in the recently reviewed The Secret Ingredient Cookbook that I hadn't gotten a chance to try yet. Figured it would be both adult and kid friendly and so I added it to the list. Some of the guests were vegetarian and I loved the don't-tell-anyone-it's-vegan swiss chard caesar salad with hand-torn croutons from the, also recently reviewed, No-Fuss Family Cookbook. And thus the menu was planned. At the last minute, just to make it more obvious, I grabbed some pink post it notes I had and wrote down the foods so they'd be labelled.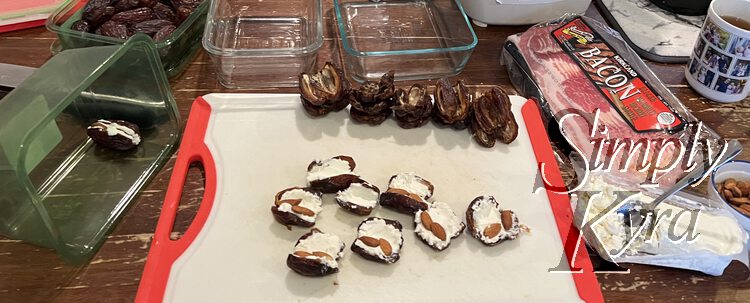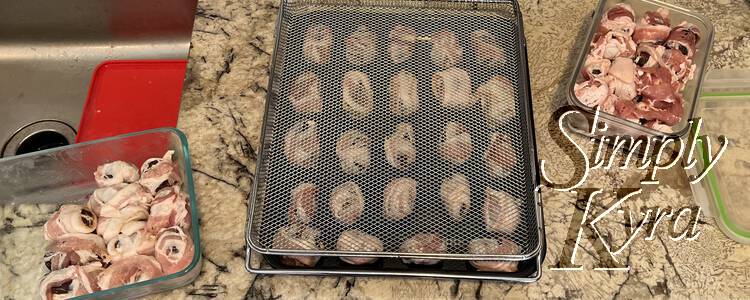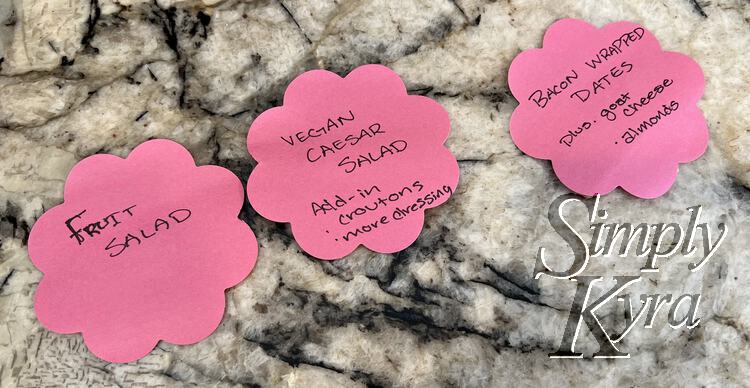 ---
Dessert
Years ago Ada came up with the idea to mix pineapple with brownie mix resulting in our yearly pineapple brownie cupcakes. If you want to hear more about it you can check out our original pineapple brownie cake or the experiment between using pineapple or coconut and chocolate chips in the mix for our Halloween cupcakes. This time around I used a 565 gram can of crushed pineapple, measured 1/3 cup of pineapple juice from it, and then dumped it all into the brownie mix. Other than skipping the water I otherwise followed the directions from the box. We baked them the day before and, once cooled, packed them away in a large lidded container in our fridge so they'd be ready to pull out and decorate with whip cream and sprinkles during the party.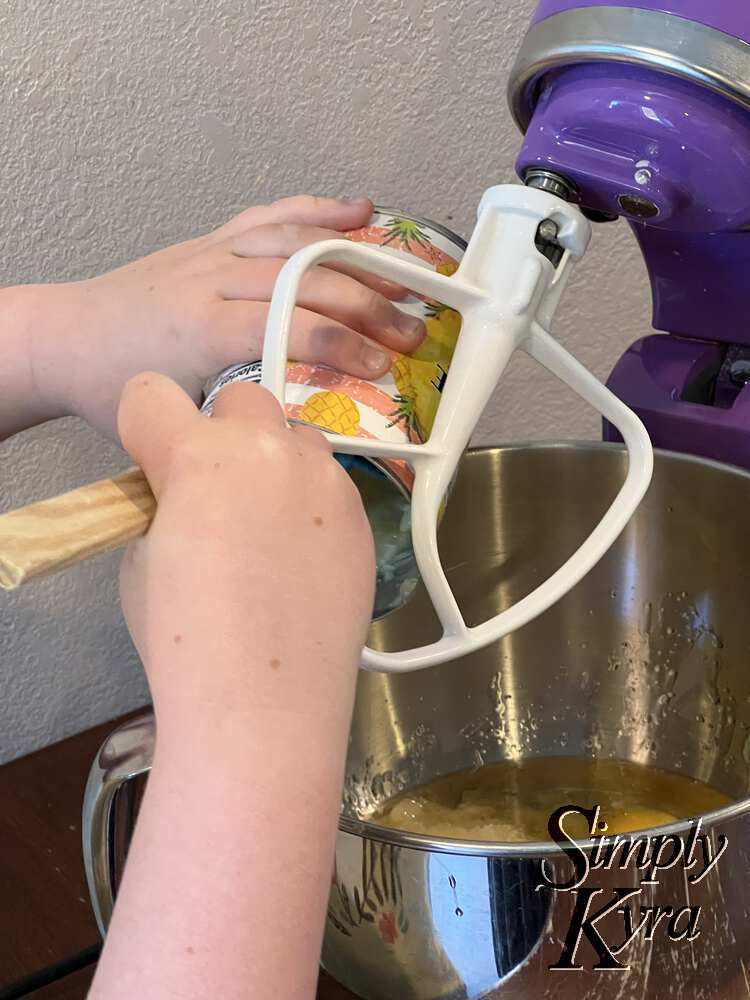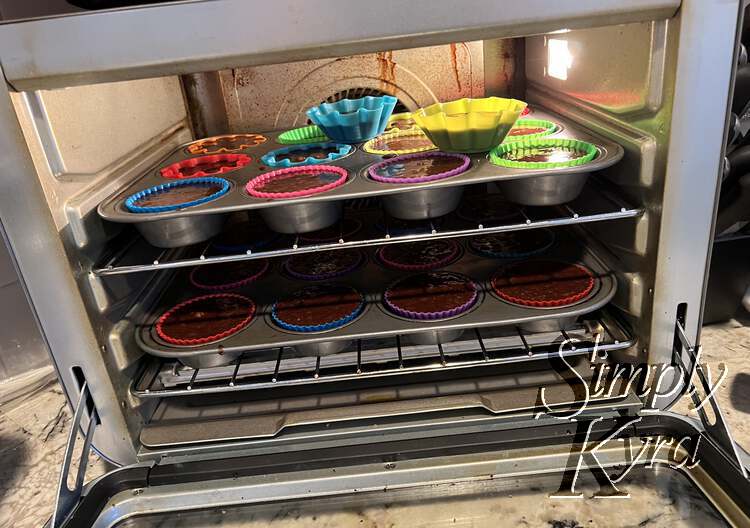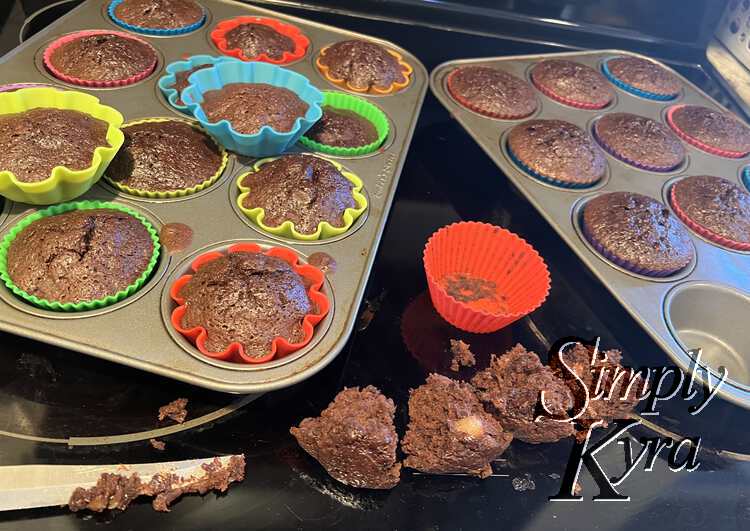 If you're looking for something else this year we also tried our hand at making our own ice cream cake on Ada's actual birthday. We loved how it turned out and I shared a post dedicated just to it if you want to hear more.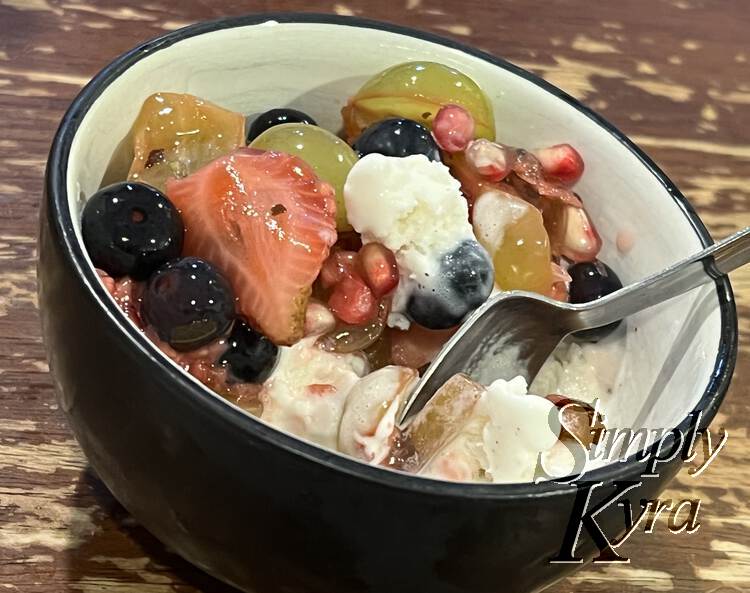 ---
I absolutely love how Ada's party turned out and how fun it was to visit with everyone while the kids played. I wanted to share the parties here both for me and for you if something in it can help you plan your own. If it does help I'd love to hear how in the comments below.
Hope you have a great day… and a great event!
---
If you're interested in getting any of my future blog updates I currently share them on my Facebook page and Instagram account. You're also more than welcome to join my email list located right under the search bar or underneath this post.