Drumheller, Alberta... Beyond The Royal Tyrrell Museum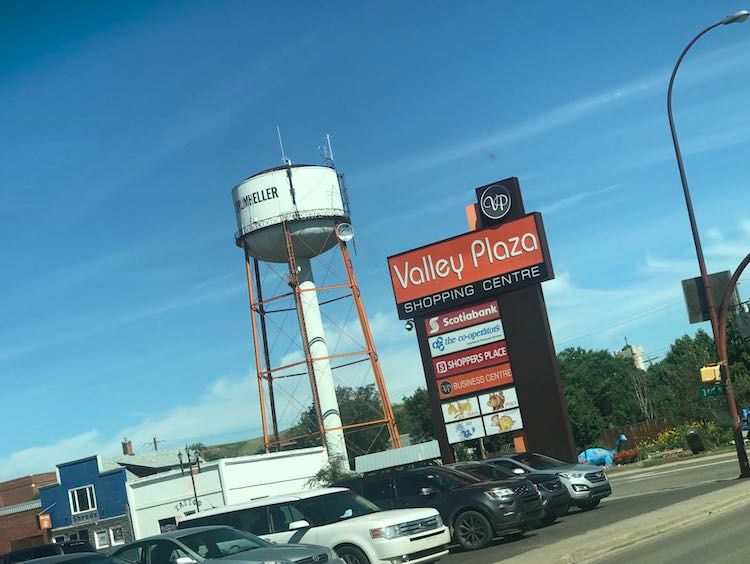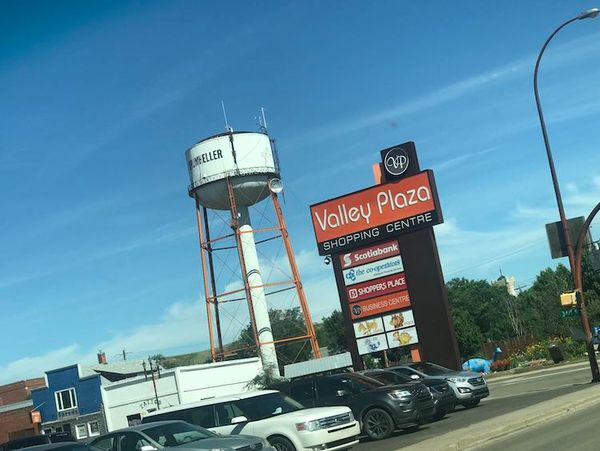 We made a point of driving to Drumheller on our road trip to visit the Royal Tyrrell Museum as the kids love dinosaurs. Ada and Zoey may have ended up having more fun exploring some of the sites around town. I've compiled below some of locations we stopped at along with a couple that would've been great if we had more time or the kids were older. If you want to search for more spots the Travel Drumheller website is a great starting point.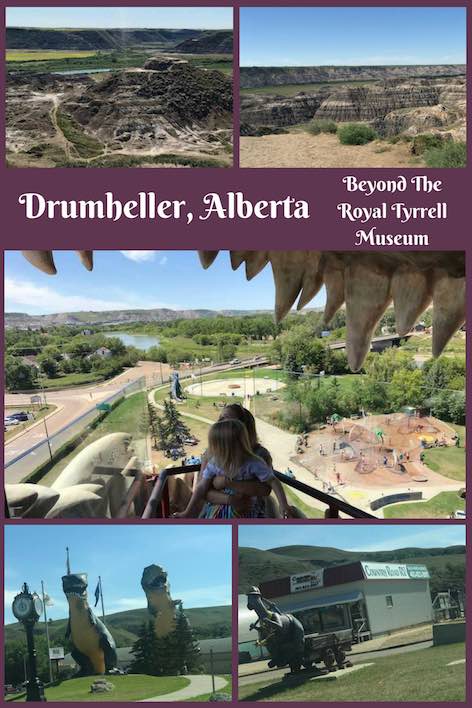 ---
While driving through Drumheller you can keep the kids happy by getting them to spot the 'hidden' dinosaur statues. I've since found a map online that lists twenty different statues if you want to go on a DinoWalk, but I'm thinking there's probably a bunch of unofficial dinosaurs too.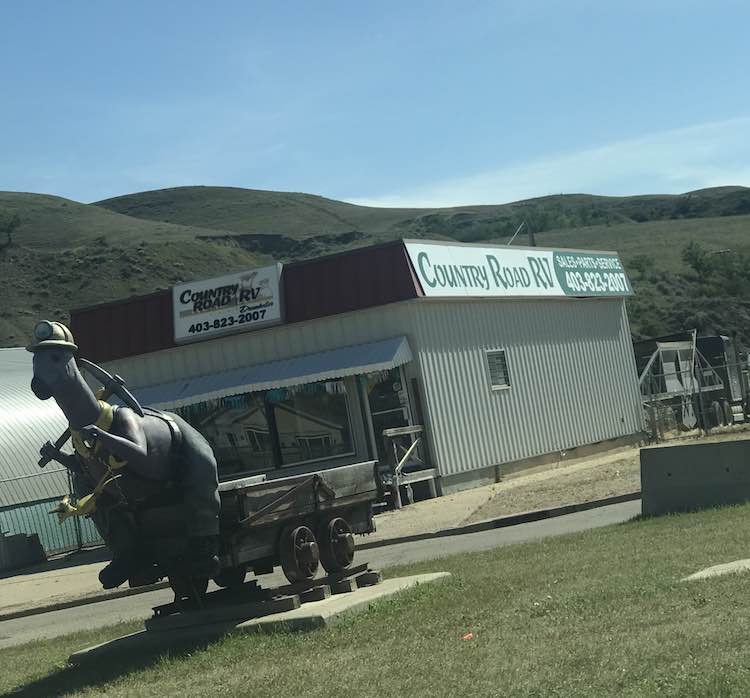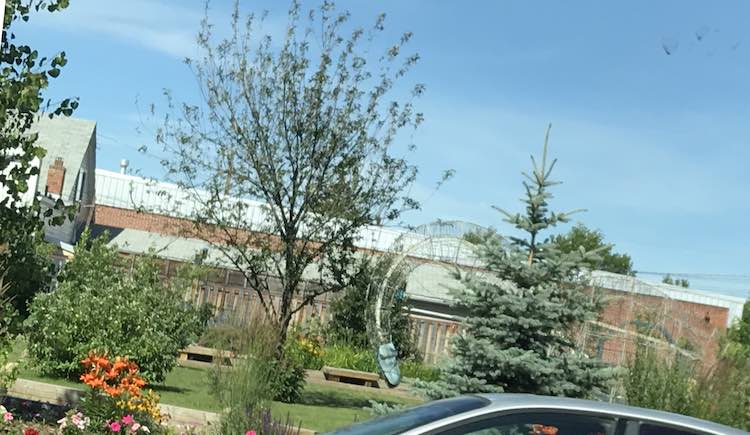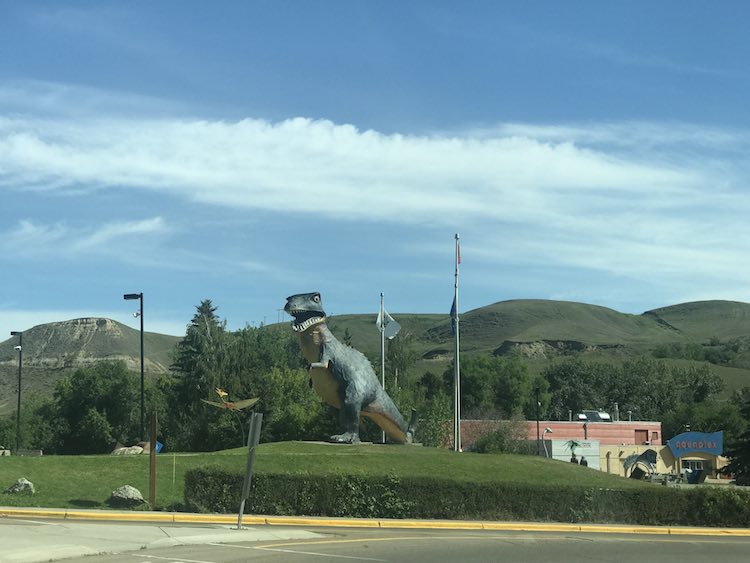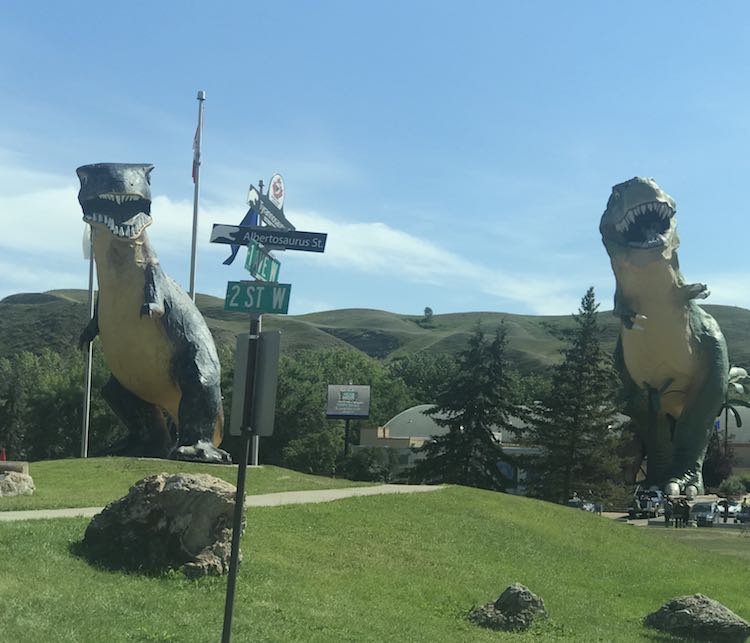 The day before we went to Drumheller I looked up places to eat other than the Tyrrell and came across The Stuffed Kilt food truck. It looked great and once I found out it was parked by the World's largest dinosaur I knew it was the place to go. When we first pulled up we went straight to the climbable dinosaur. You can access him through the visitor center/gift shop. Our kids were free to go in but the adults and older kids have to pay to access the dinosaur. For three adults it was about $20 though if you only have two adults in your group there is family pricing that includes two adults and kids. Zoey loved climbing up the steps while holding our hands and then on the way back down we sped her up by lifting her over the stairs as it felt a bit more crowded and I felt like we were blocking the stairs. She kept lifting her legs up and not standing after the first carry so we ended up carrying or hopping her down the rest of the way. On the way down Ada and Matt counted the 106 stairs. There is a bench half way up if you need to sit and the decorated walls and roof give you something to look at as you climb. At the top we did have to lift Ada and Zoey up so they could see, but they had a blast and Ada kept talking about the 'climbing dinosaur'. We only made the climb up and down once but I hear you get unlimited climbs during the day of your ticket if you want to do it more. Depending on your camera you could have a member of your party stay on the ground and take a picture of the rest of your group in the dinosaur's mouth.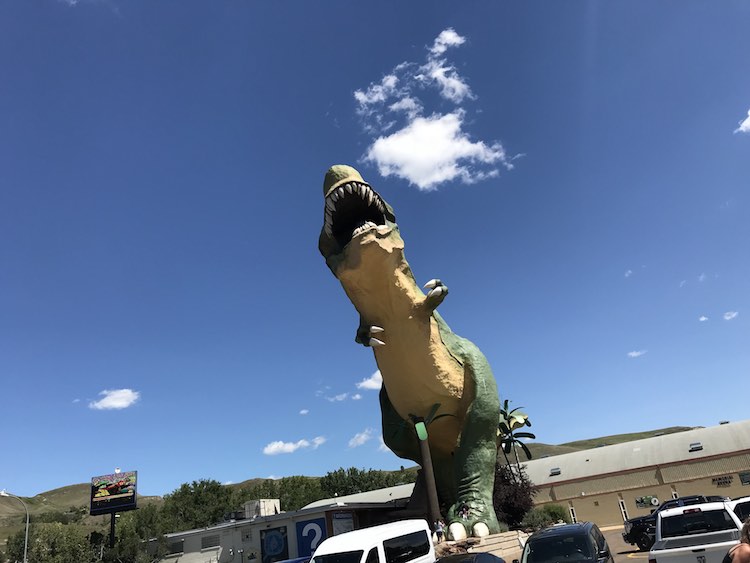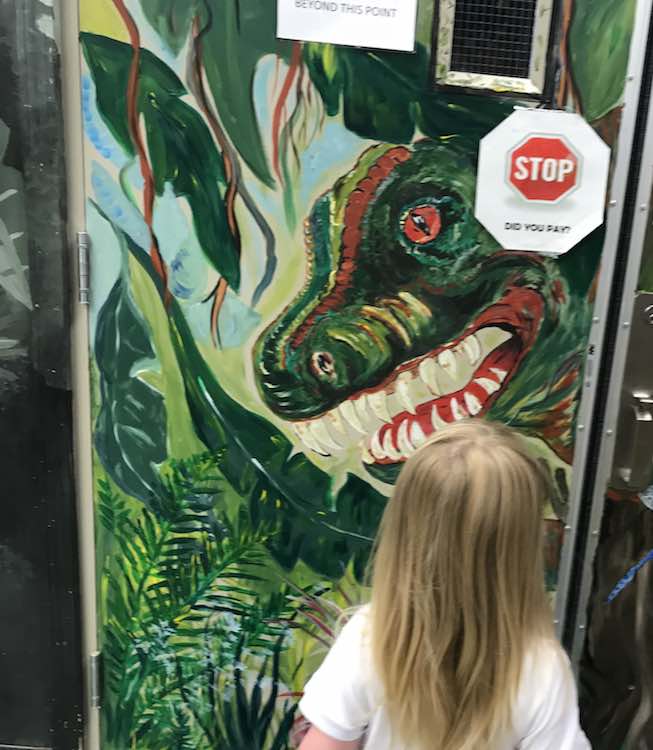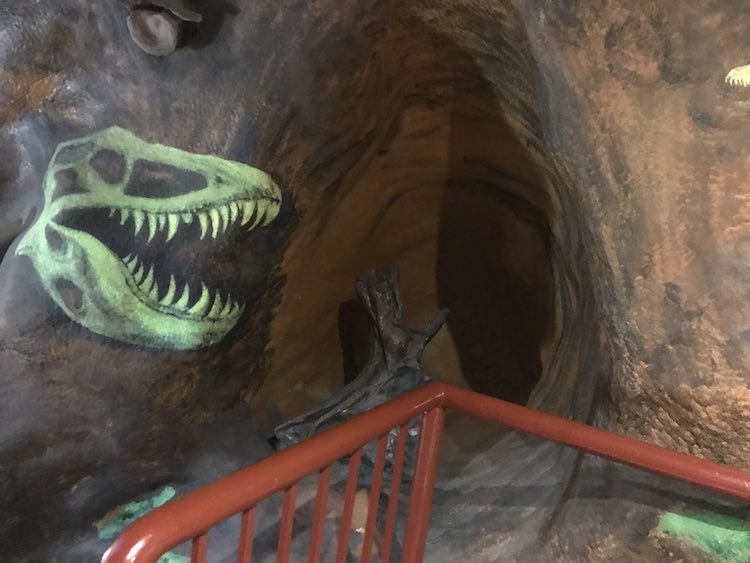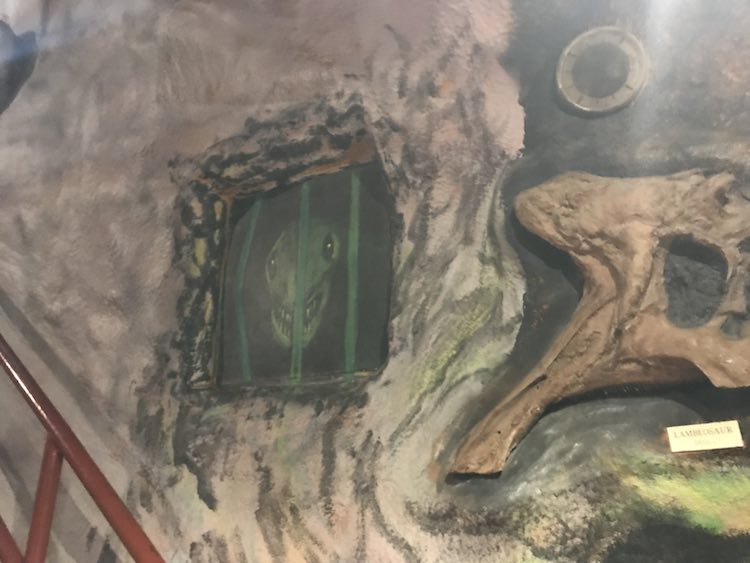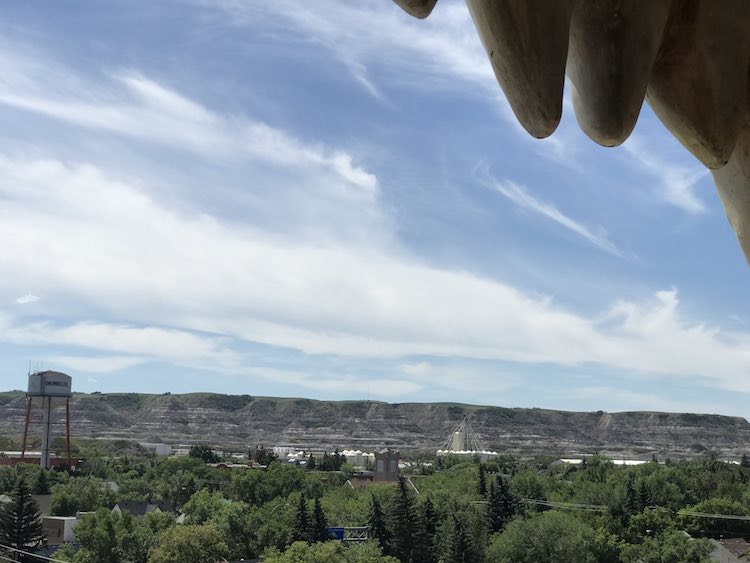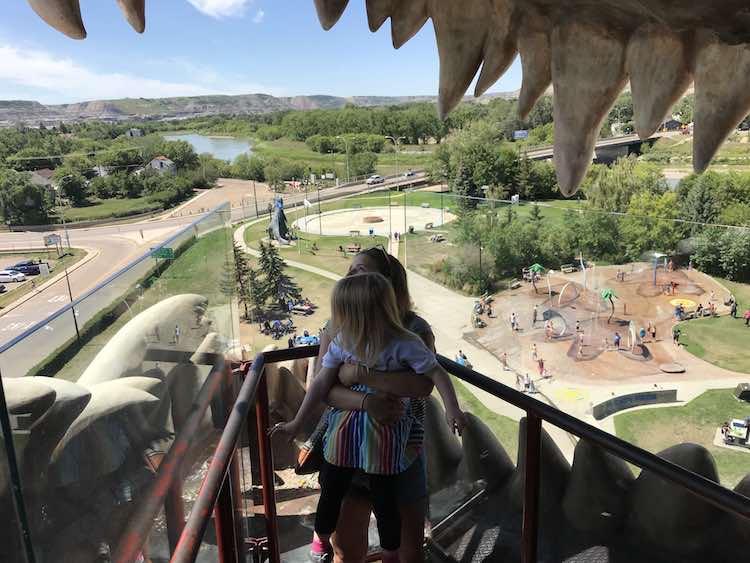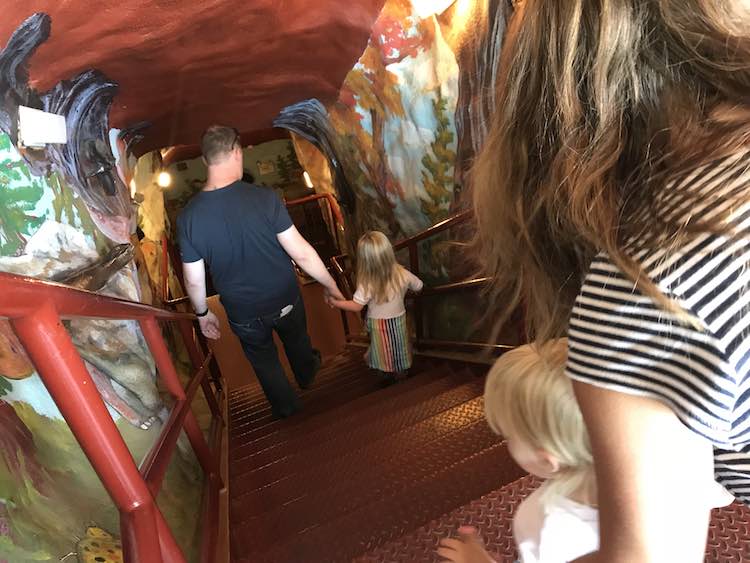 After the climb we walked over to The Stuffed Kilt food truck to grab some poutines and hot dogs. We were hoping some of their epic desserts would be available to try, but it was a busy weekend and I didn't see a dessert sign. They have an Instagram page that shows their schedule if you're in the area and want to know where they're at.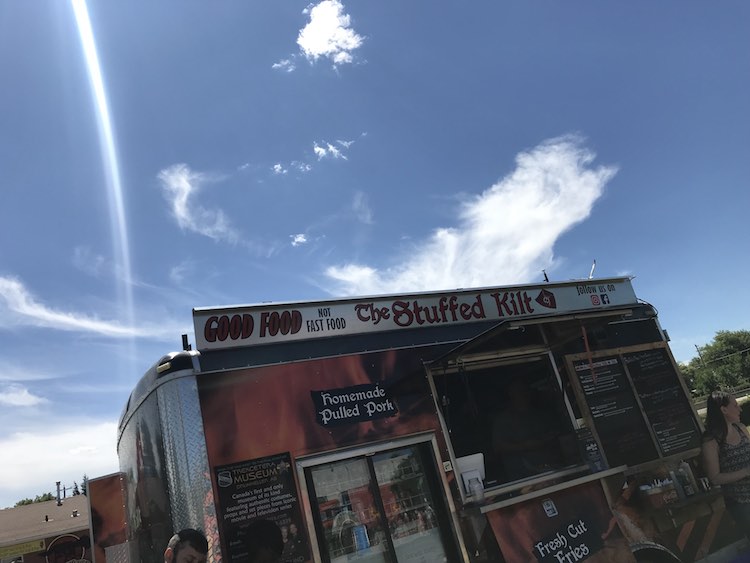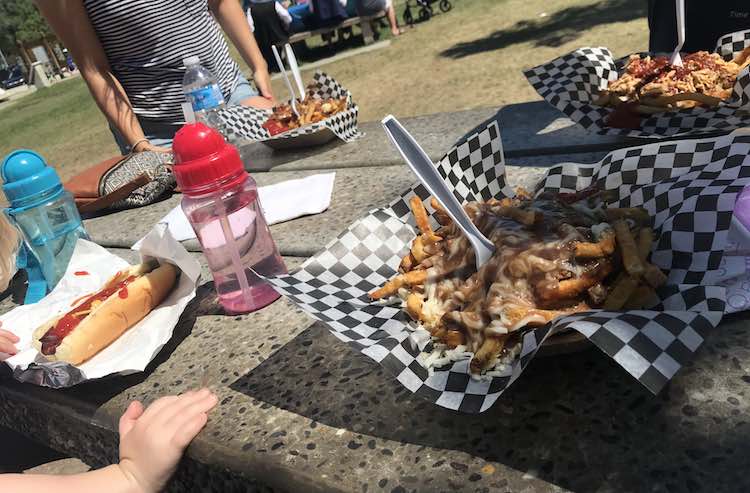 The dinosaur and food truck were located right by a dinosaur-themed spray park so after we ate the kids got to run through the water. I had packed a couple dinosaurs we bought for Zoey's birthday so they were adorable in their dinosaur dresses, holding onto their dinosaur toys, and running through the dinosaur-themed spray park. You can find more information including when the spray park is turned on at the Rotary Spray Park's website. There are also nearby washrooms and, if you have more time, an Aquaplex with both a heated outdoor pool and an indoor swimming pool with water slide. Check online for the Aquaplex's hours and seasonal closures.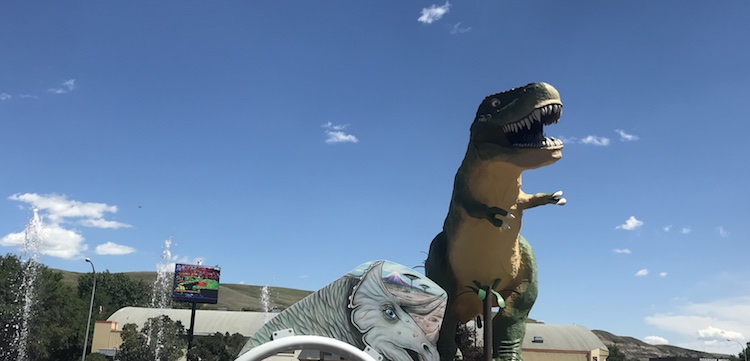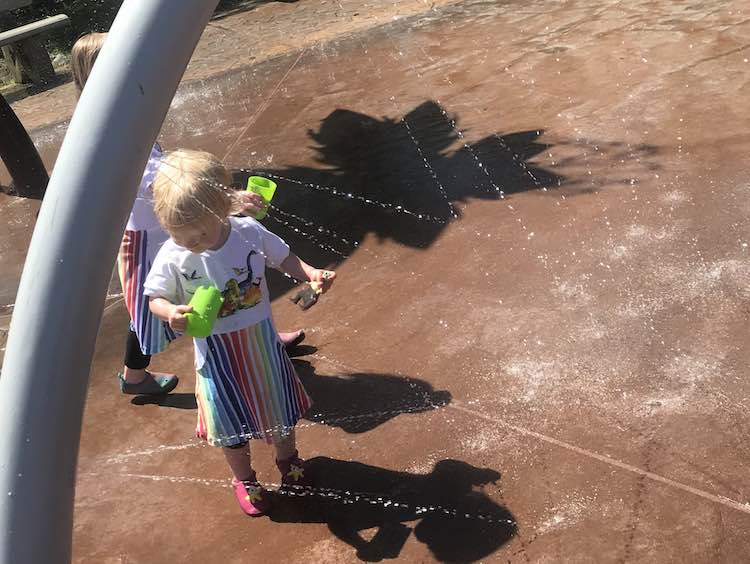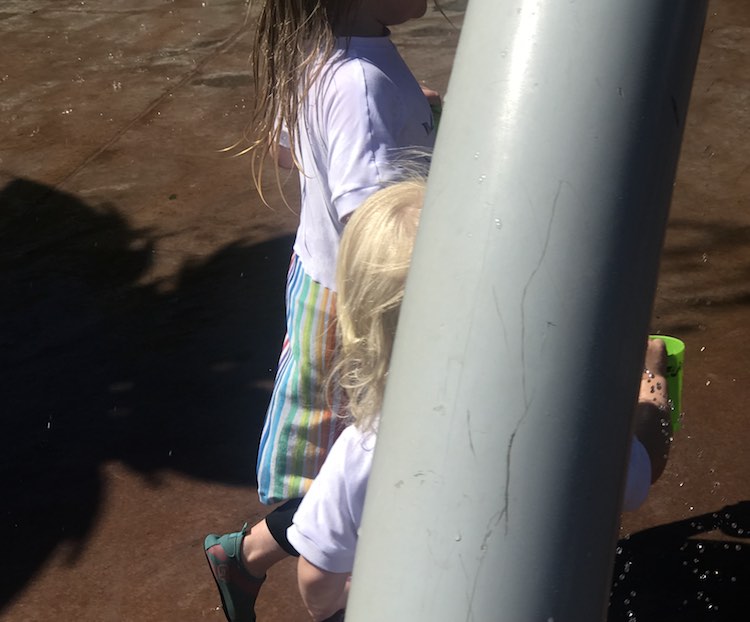 After returning to the Royal Tyrrell museum for a quick trip to the playground we then stopped to check out the nearby Horsethief Canyon so the kids could get an up close view of the epic Canadian Badlands. Just be sure to keep them close as there's no guardrail along the edge. If you want to marvel longer at the view and they're bored you can have them keep an eye out for the many prairie dogs peeking out from the ground.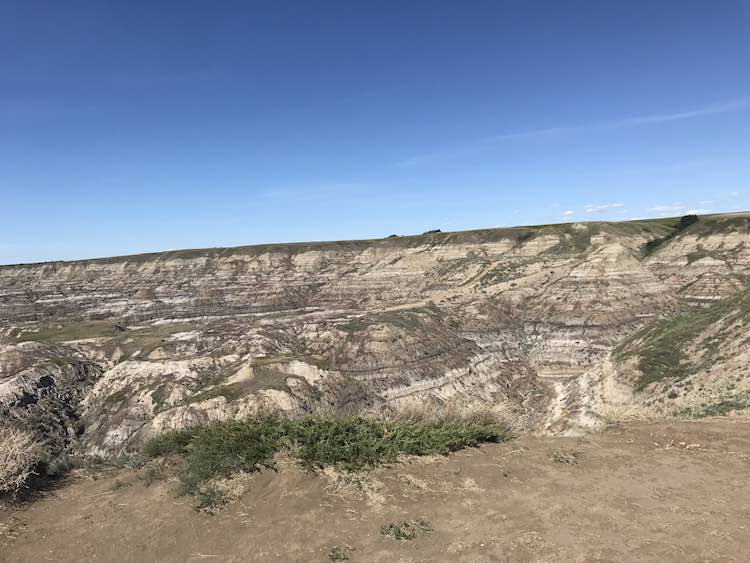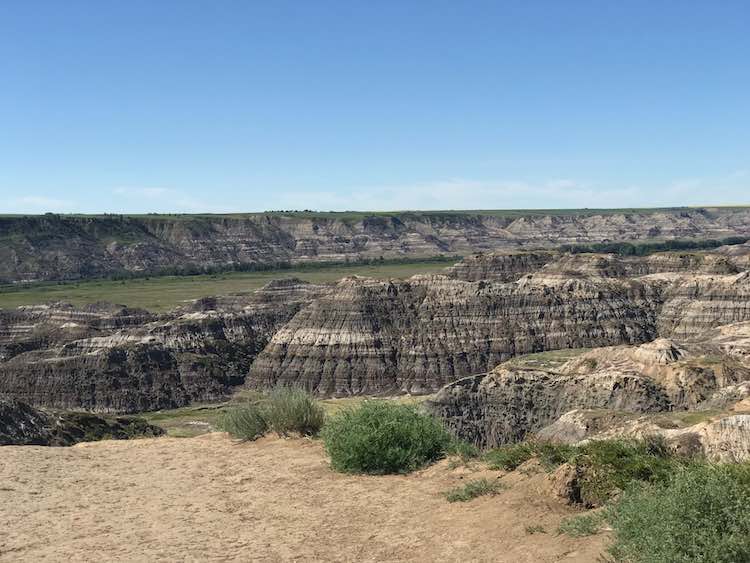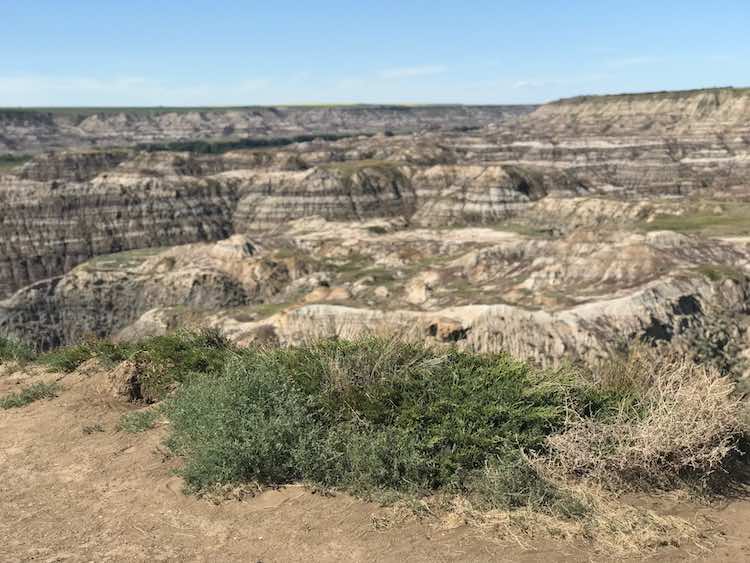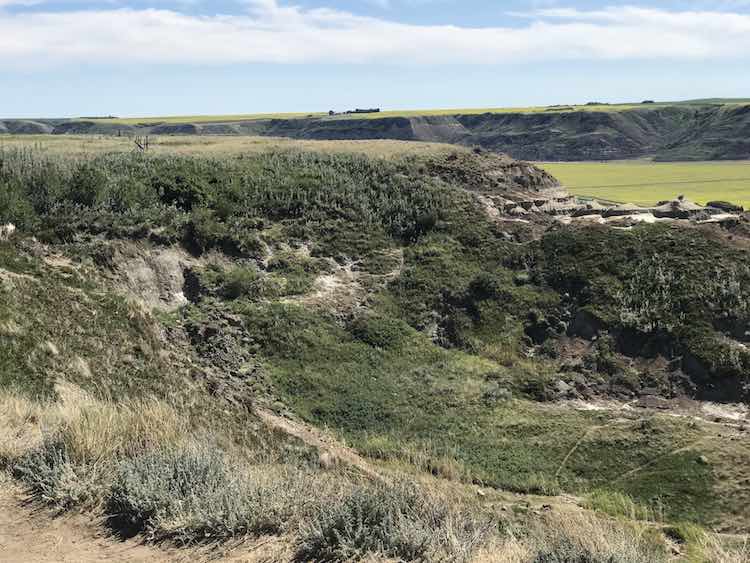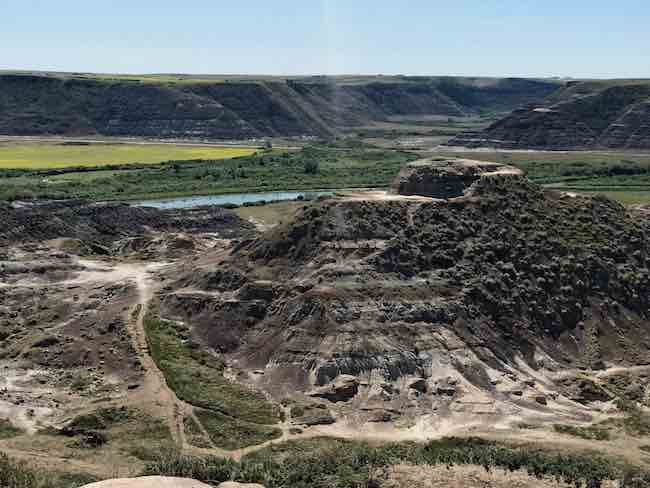 If we had more time I would've loved to explore more of the area. You can find more amazing views to visit through Travel Drumheller's natural attractions list. I've always loved looking at all the hoodoos in the Badlands and while travelling through this time I kept noticing signs for the Atlas Coal mine. I could see doing a tour of the coal mine if the kids were older. If we had more time we would've driven along the Dinosaur Trail so we had a longer scenic drive while also including the Bleriot Ferry and then we might've headed to the hoodoos to get an up close look before they erode more.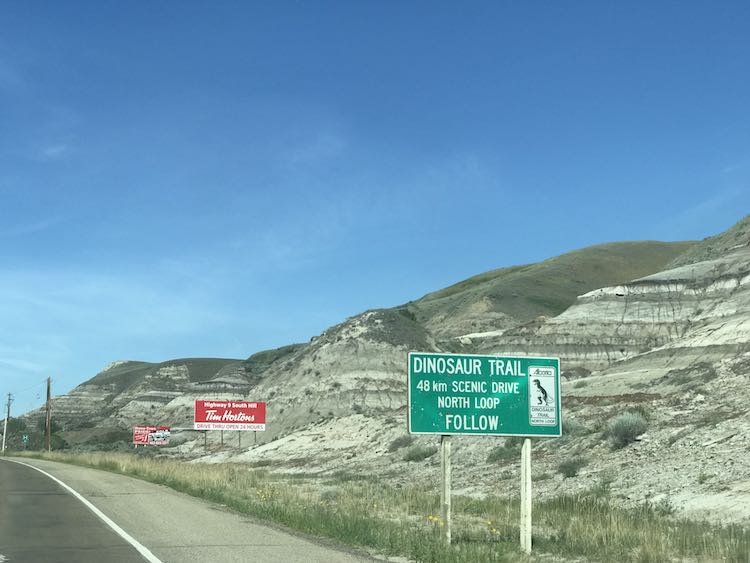 ---
Arts and Culture
If you're interested in the arts Dumheller also has a 2500-seat outdoor natural amphitheatre. For the last 25 years they've hosted the Canadian Passion Play featuring the life and death of Christ. I've only been once many years ago but it's a can't miss performance. It has a cast of hundreds along with live animals, original costumes, Roman armour, and special effects. Throughout the rest of the year the ampitheatre also hosts other outdoor plays and concert events so be sure to check out the events.
If you love live theatre you could also travel half an hour out of town to visit Rosebud. It's a tiny art hamlet centered around the Rosebud Theatre. The plays are limited to kids over four, but if your kids are older or you have someone to watch them I could see making a point of going. As the town is so small most (if not all) of the show's include a meal before the play starts though you can purchase a discounted ticket if you want to skip the meal portion.
For the more pop cultured art we noticed The Trekcetera Museum while passing through Drumheller. I was surprised when I saw this in Drumheller considering I thought there was a Star Trek museum in Vulcan, Alberta just under two hours South of Drumheller. Looking it up later on I found out that the museum was moved to Drumheller, but the yearly Vul-Con is still hosted in Vulcan. If interested the Trekcetera website boasts "From the Wild West to the Final Frontier. Canada's first and only museum of it's kind". I know a pamphlet I found mentioned being able to take your photo in a Borg cube from First Contact and their website continues to mention
"authentic, original costumes, props and set pieces used on various Star Trek series and movies and on other iconic films and TV series such as Hell On Wheels, Magnificent Seven, Harry Potter, Thunderbirds, Sherlock Holmes, Men In Black, Titanic, Terra Nova, Brokeback Mountain, Superman, Pirates of the Caribbean, Drew Carey Show, and more. In addition we have artifacts from real life such as the U.S. 7th Cavalry and both the R.M.S. Titanic and R.M.S. Olympic – Titanic's twin sister ship."
---
On a road trip and don't have time to include Drumheller?
If you have a dinosaur-hungry kid but don't have time to stop off in Drumheller there is a mini-display with a single statue and mini hoodoos by the visitor center in Milk River Alberta. We stopped there after we crossed the border into Canada and were able to quickly use the washroom before they closed. The dinosaur and hoodoos diorama are right outside so you could probably stop to let your kids say hi, stretch their legs, and take pictures at anytime.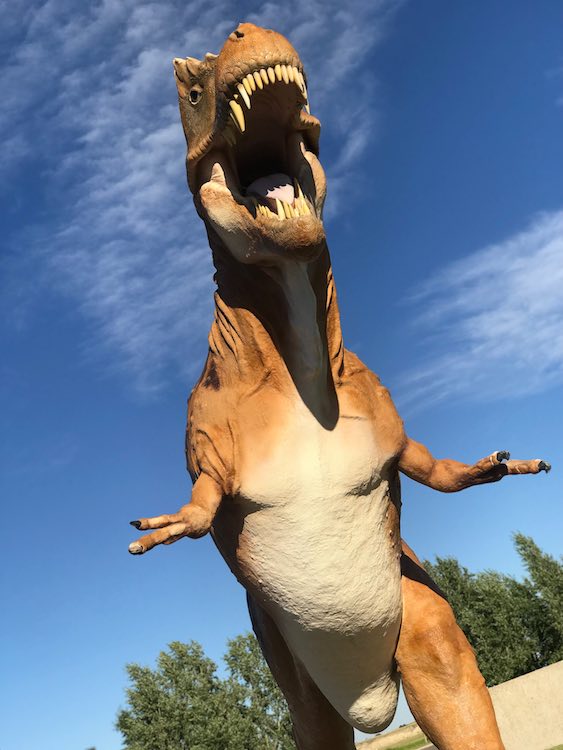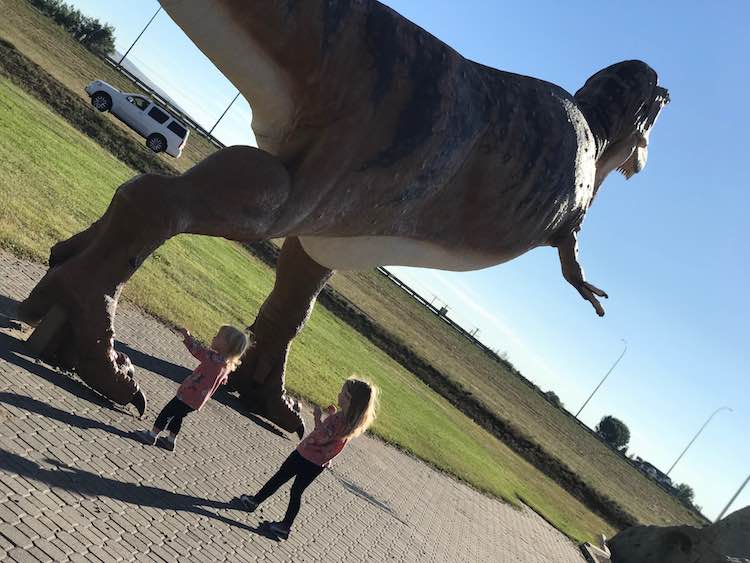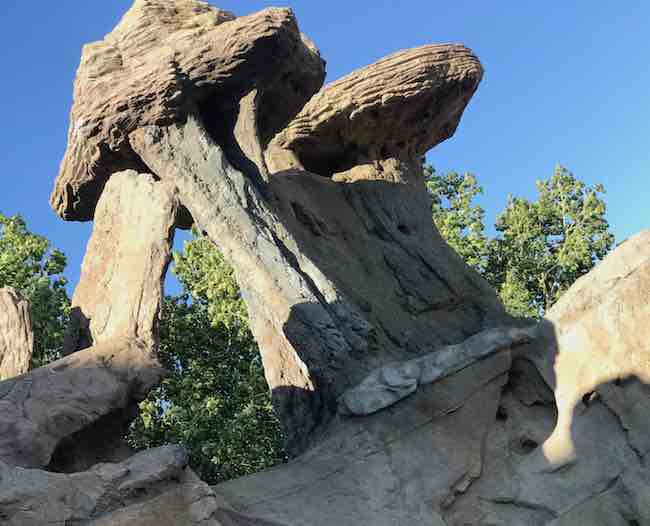 ---
I hope this was helpful whether you're planning a trip to Alberta or live there already. I can easily see spending a weekend or more in Drumheller alone. Feel free to comment below, on my Facebook page, or through Instagram. Have a great day!