Coloring On Playdough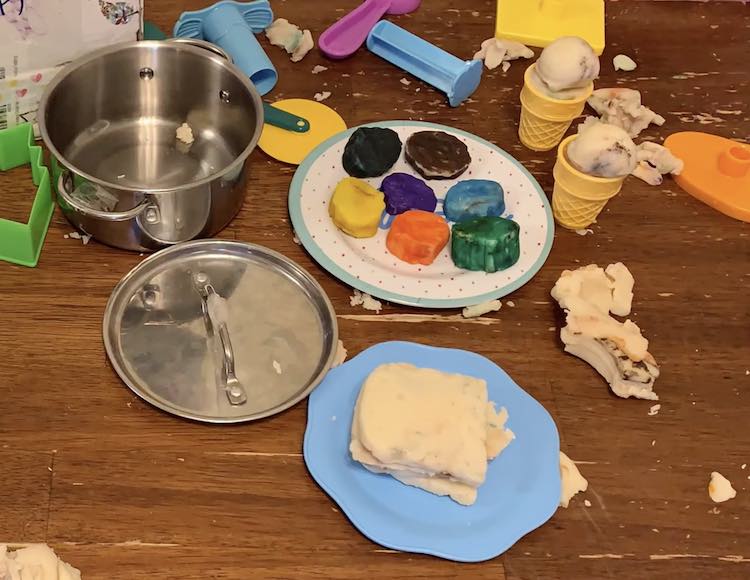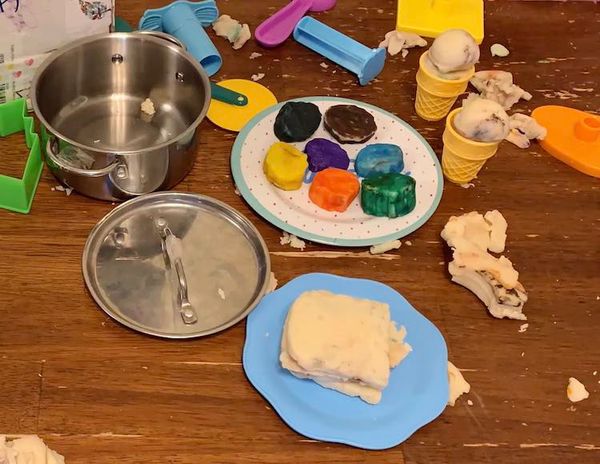 I've posted my absolutely favorite playdough recipe before along with a quick experiment using kids' paints to color the playdough instead of food dye. Last year we included dinosaurs with playdough at Zoey's birthday party and over Christmas we added some food-related Play-Doh toys to our playdough area with Zoey's advent calendar. I love how the pretend play changes with what toys (or lack of toys) are paired with the playdough. A couple of months ago I finally added washable markers to our playdough area… though I can't remember who I first heard about it from. It completely changed up the play and it's the main thing the kids played with while we were in the midst of our move.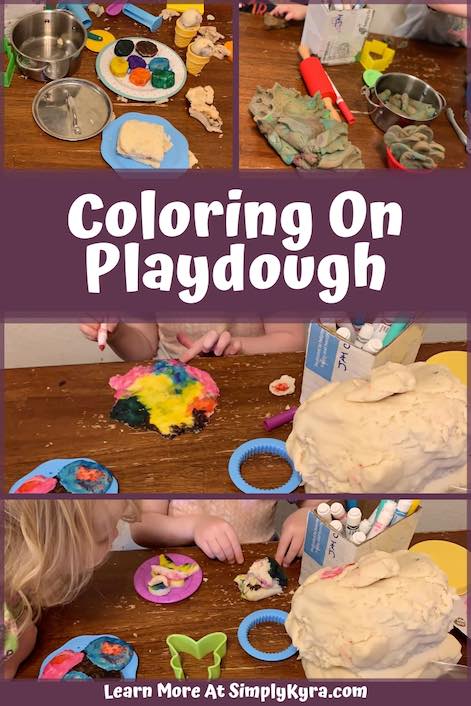 ---
The first time I tried this out I used the colored playdough we already had and it worked beautifully. The kids loved coloring on the playdough but since I stored the playdough and playdough toys in a different area from the art stuff over time the kids and I stopped going out of our way to set it up and we forgot about it. Recently, before rediscovering this, the kids played with playdough at a friends house where the kitchen set was included in the play. Once they came home they rediscovered our kitchen set and together with our food-related playdough toys the playdough was revitalized. Once I started packing to move I made sure to leave the playdough toys, playdough, washable markers, and the washable kitchen toys out so together it would be a fun and interactive toy for them to play with. The kids loved it and it kept them entertained for hours each day. Although the playdough was dark the washable markers still showed up beautifully on the playdough and added even more colors and marbling to the dough as we colored, played, and put it all away for the next time.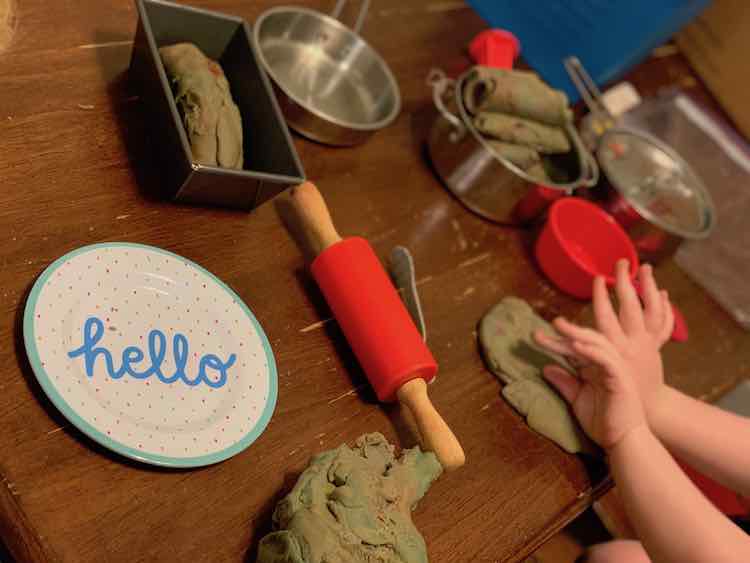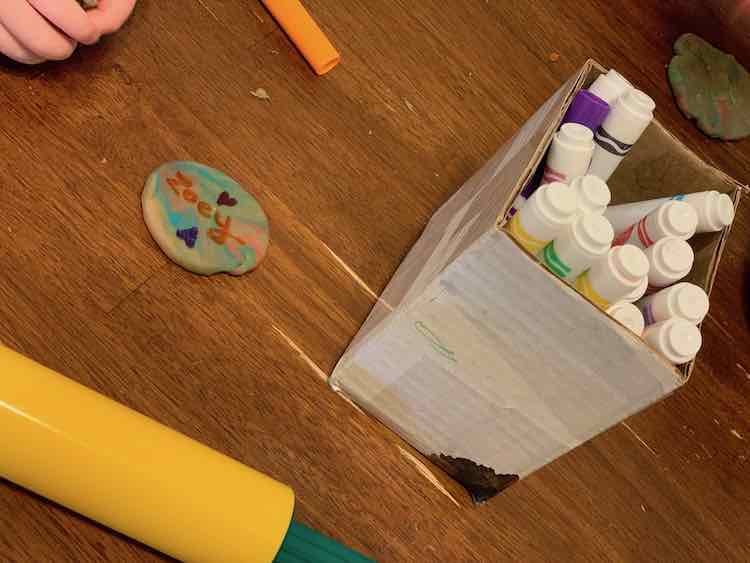 Once moving day came closer I tossed the old playdough and made a large batch of plain playdough, using up my excess flour in the process, and the kids had a blast creating and coloring while I had the space to pack around them. Since they were only using the playdough, markers, and a smaller selection of playdough and kitchen set toys I was able to pack away most of the extra stuff. This helped with the cleanup since I didn't necessarily have toys spread throughout the apartment since it was mostly contained in the dining room area.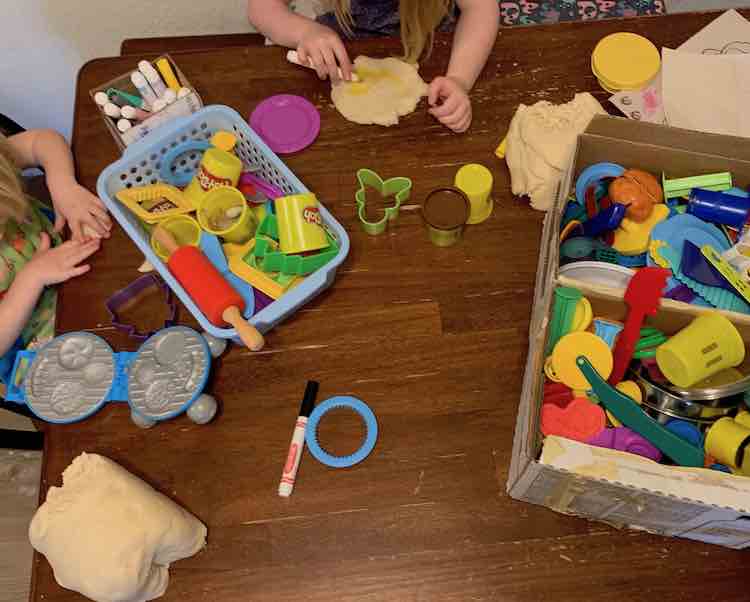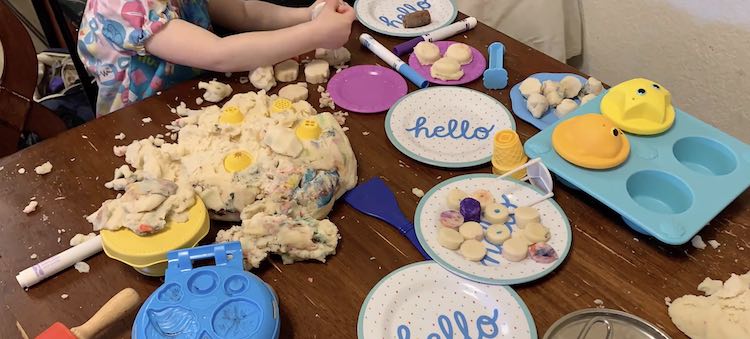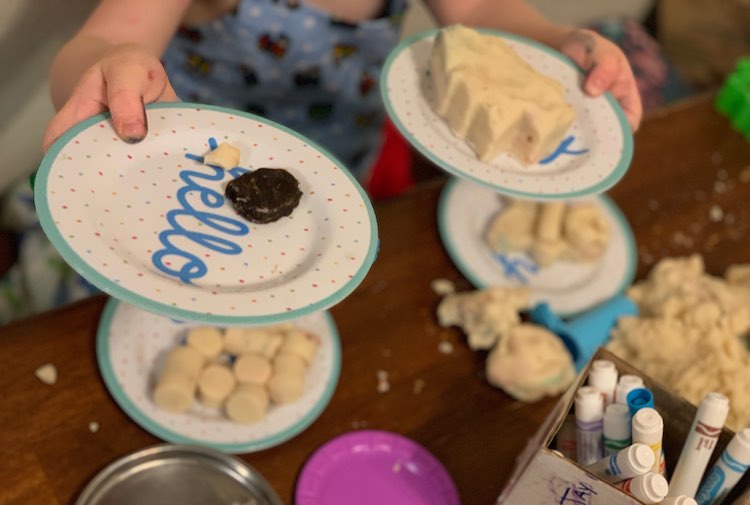 After several days the technique changed and Ada started flattening the playdough, completely coloring it, and then cutting the item out with cookie cutters. Below she made a gingerbread man and added a smile.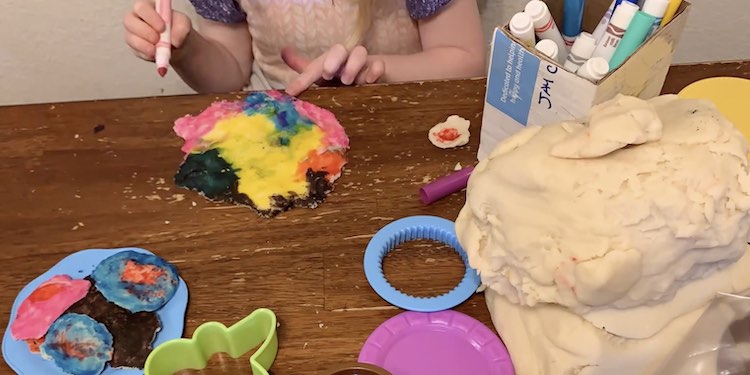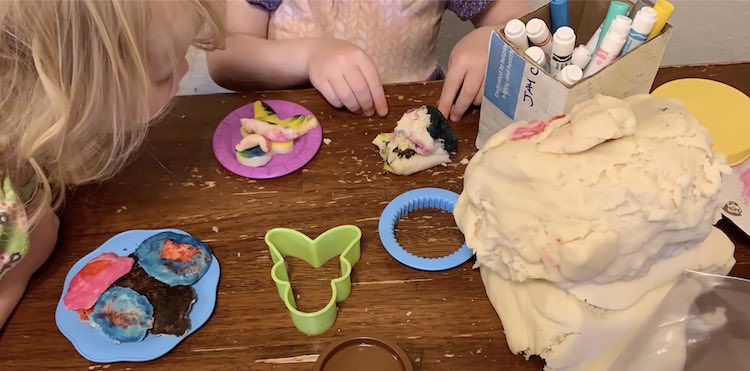 I love how open-ended playdough can be. I especially love how by adding washable markers to the playdough the kids get to dictate what color of playdough they want when they want it opening up so many possibilities. A giant ball of white playdough is so simple to make and it's full of so many ways to use it. When the kids were done each time we gathered up the playdough and put it into a freezer bag for the next time they wanted to play with it. Over time the ball of playdough kept getting pulled out and each time it has more and more streaks of color through it from many hours of play.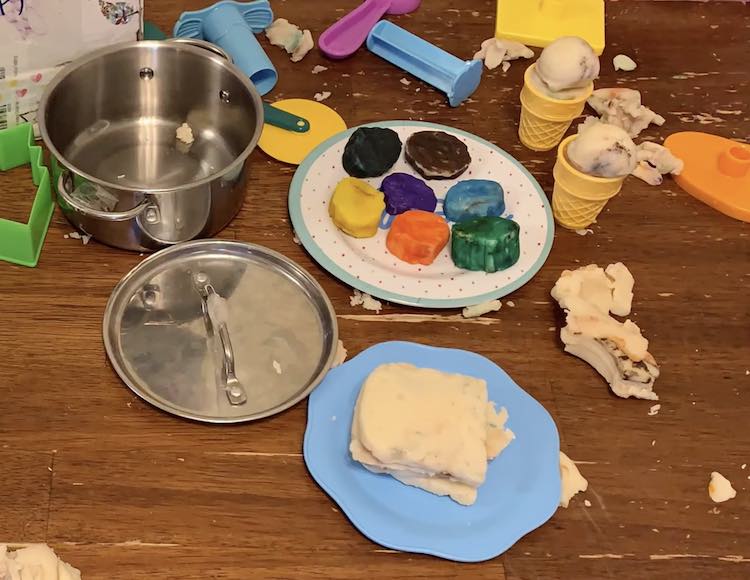 If you want to make your very own playdough and need a recipe I've previously posted our favorite recipe. I'd love to see what you create with your playdough and markers. Fee free to share your creations in the comments below, on my Facebook page, or through Instagram. I hope you have a great day!