Stop Your Bubble Mix From Spilling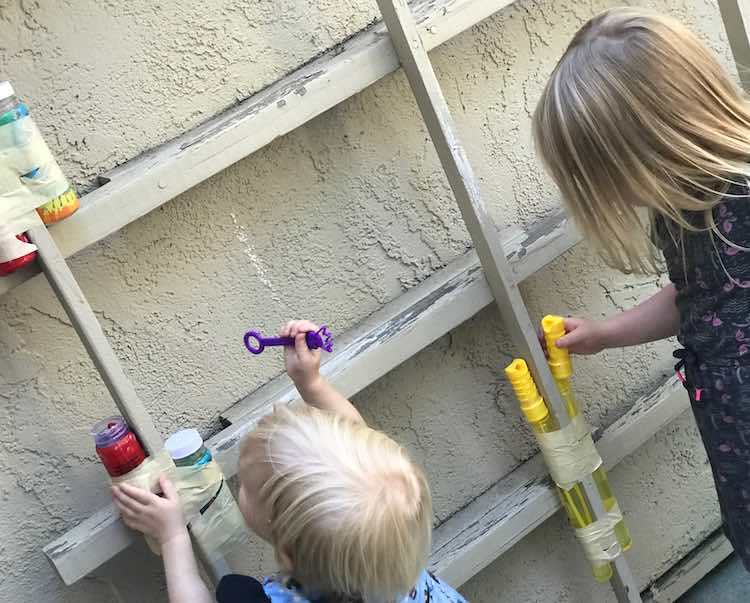 I came across this idea awhile ago on a Facebook group (Activities for Kids = babies, toddlers, preschoolers and beyond!) and kept putting off setting it up. During Zoey's birthday party one of my friends mentioned seeing this before (Thanks Maryam!) while the kids were blowing, and spilling, bubble mix. After the party I finally made myself set it up! Though just a disclaimer I've since read a comment that holding the bubble bottle while blowing bubbles is better for two hand coordination and brain development…. though this is better than constantly dumping the bubbles out and thus not being able to play with them at all.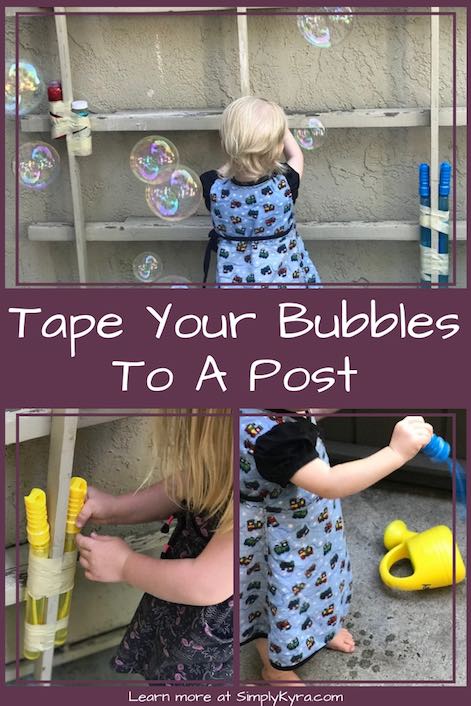 ---
Materials Needed
Bubble bottle or bubble wand with wands and bubble mix
Masking tape
---
All you have to do is decide where you want your bubble containers and attach them to the post with masking tape. For mine I attached them in two places by wrapping masking tape around the container and post repeatedly.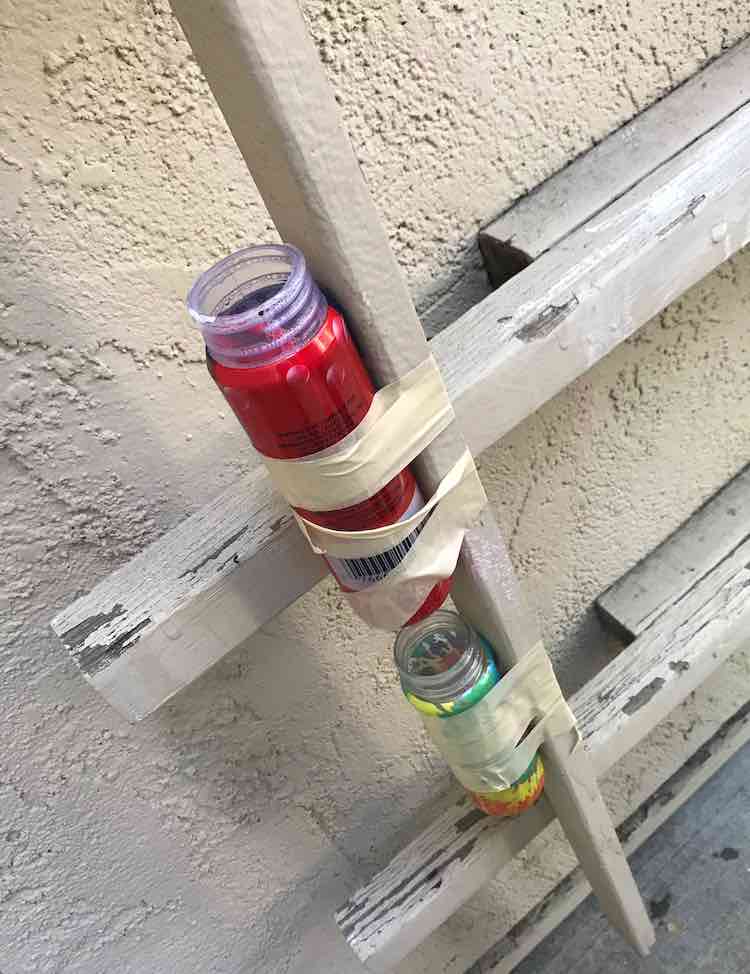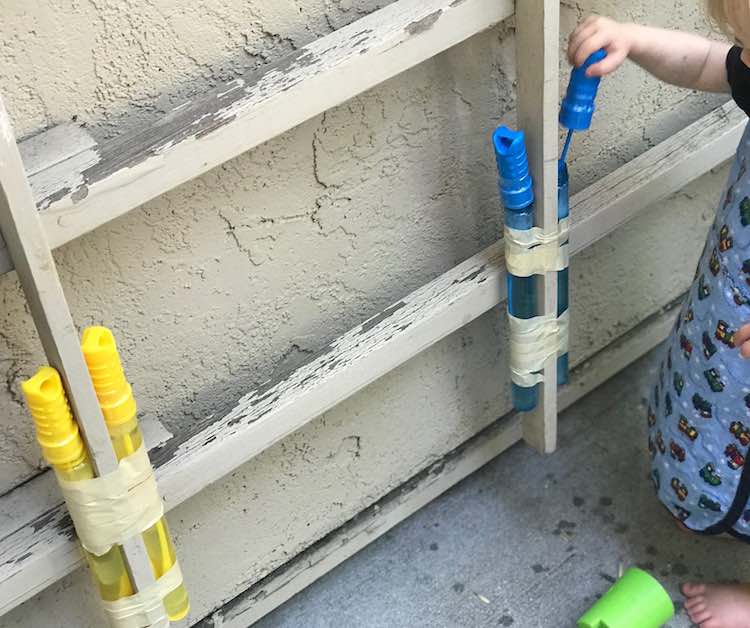 As the container is close to the post it's a bit hard to get the lid unscrewed and screwed back on. I started leaving the lids loosely on top of the bubble wands so the wands are accessible to the kids. For the bubble bottles I simple removed the lids and kept the smaller bubble wands in the bottles. To refill them you'll either have to remove the bottles or attempt to pour your refill bubble mix into the containers while attached to the post.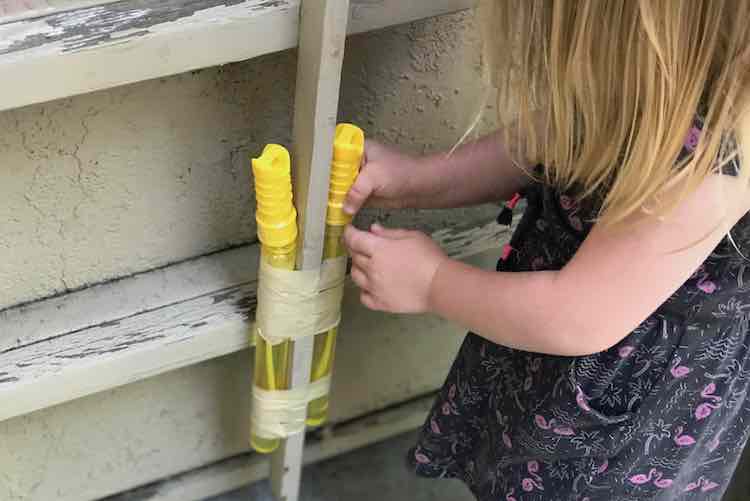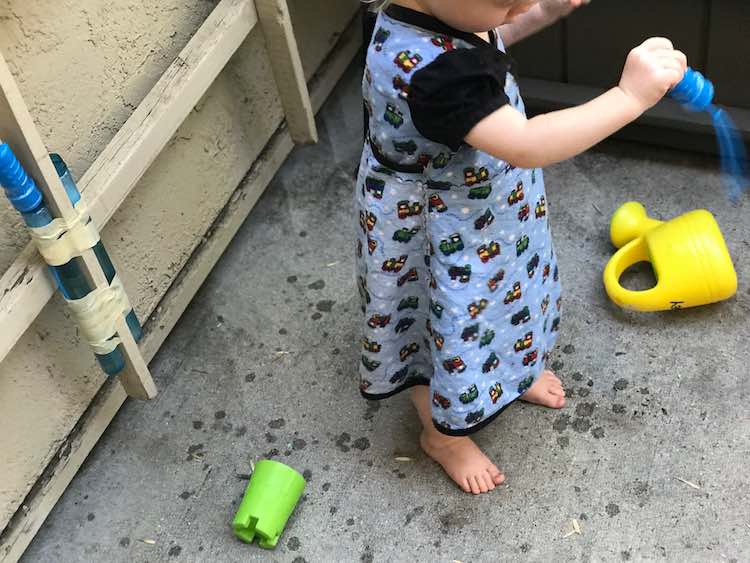 And then all that's left to do is play!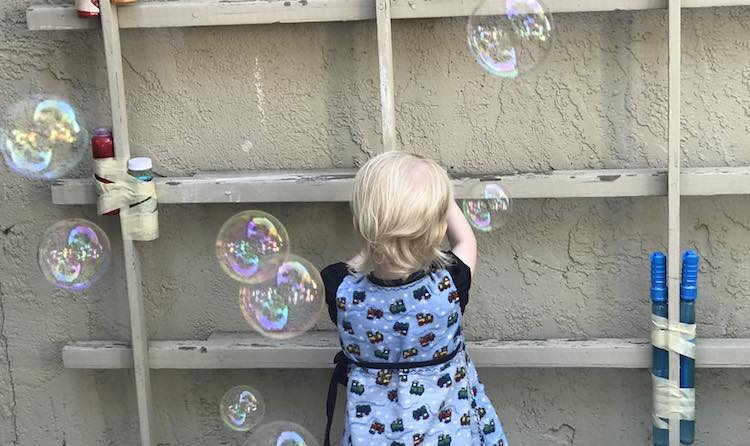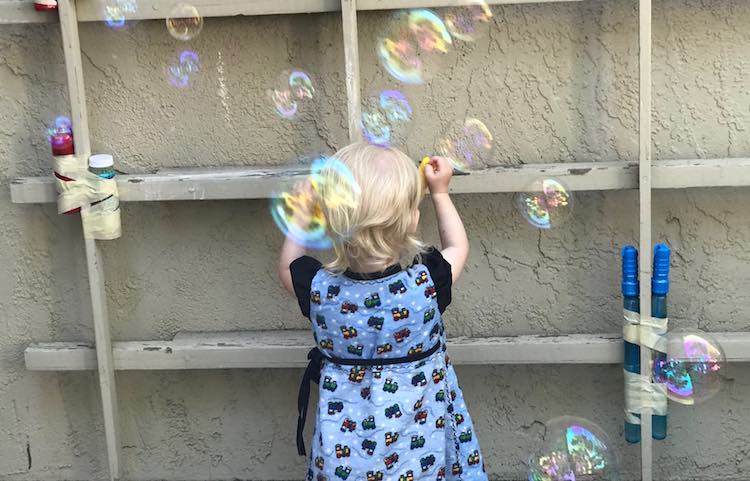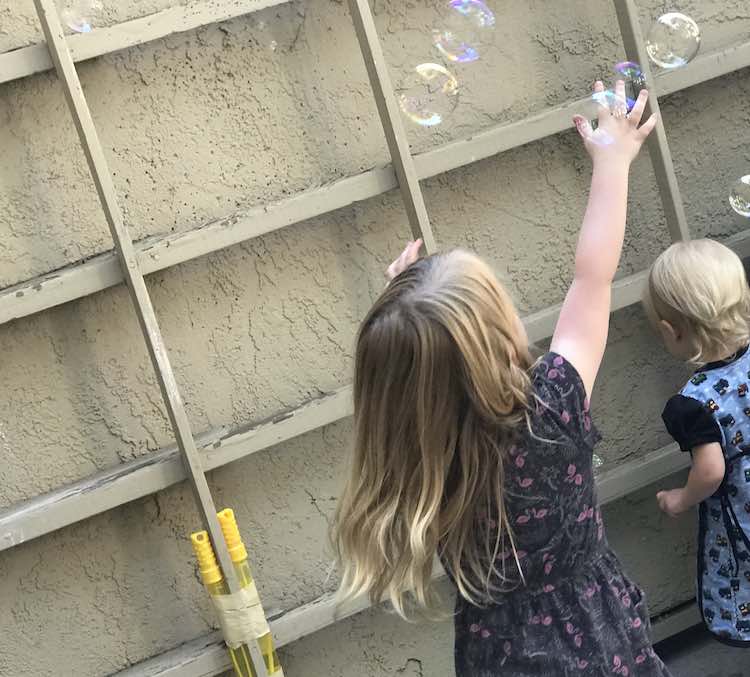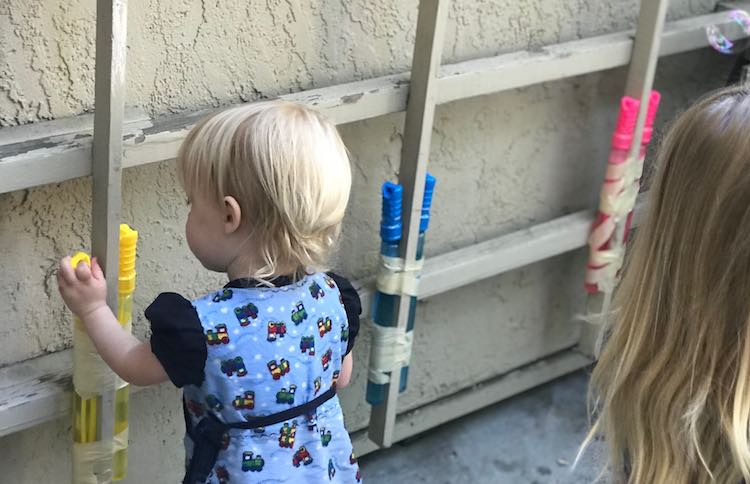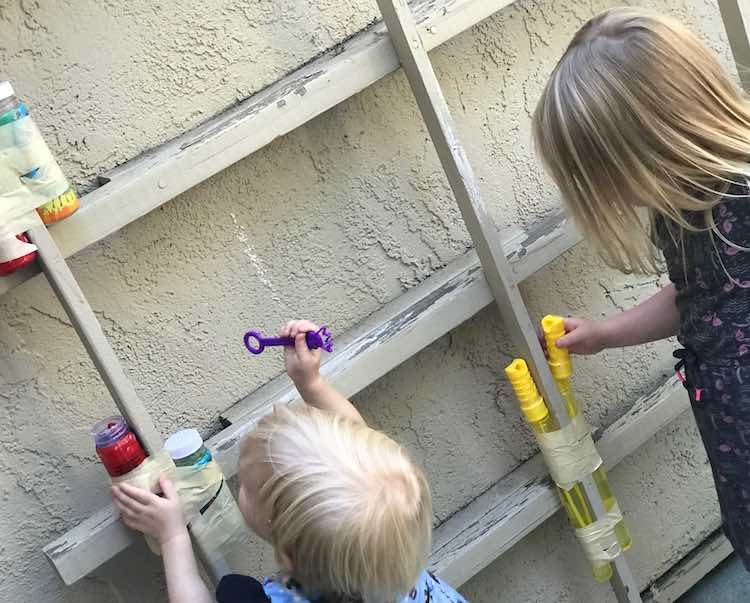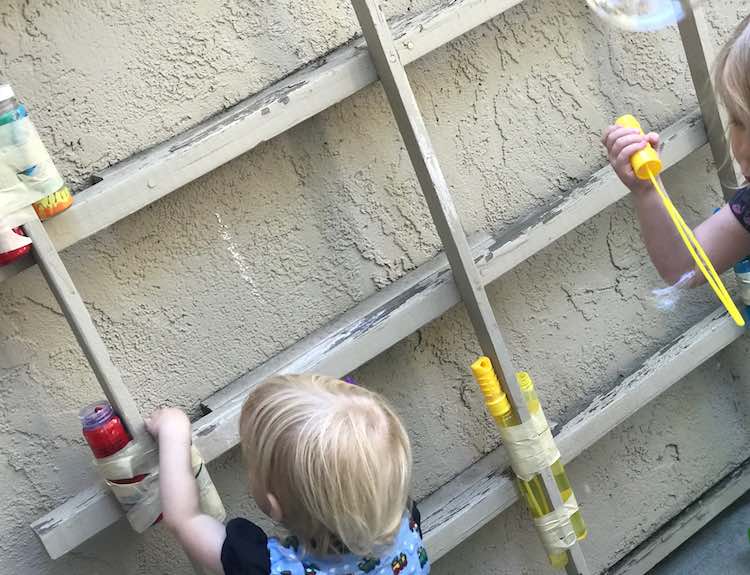 ---
I love how simple this is to set up and it stops your kids from repeatedly dumping all the bubble mix out immediately after getting it. I especially love how Zoey randomly remembers it's set up while playing on the deck and gets excited that there's bubbles available. If you have any questions or have any way to alter this method for the better please share in the comments below, on my Facebook page, or through Instagram. I hope you have a great day and that this helps you too.