Simple Lasagna-ish From Leftovers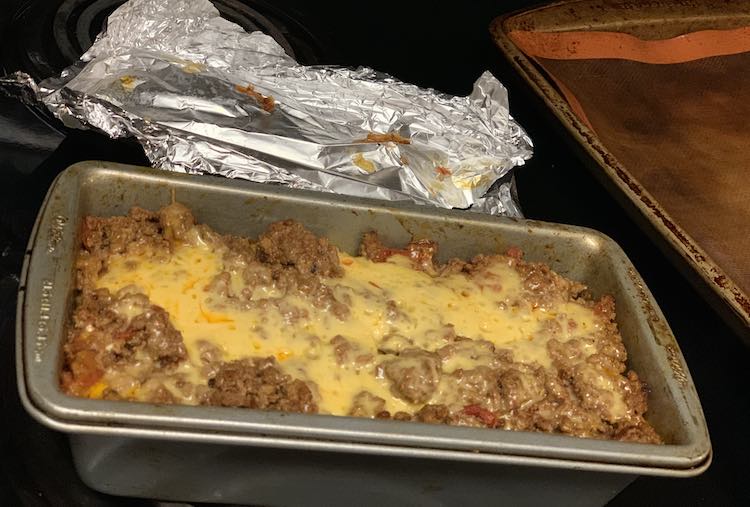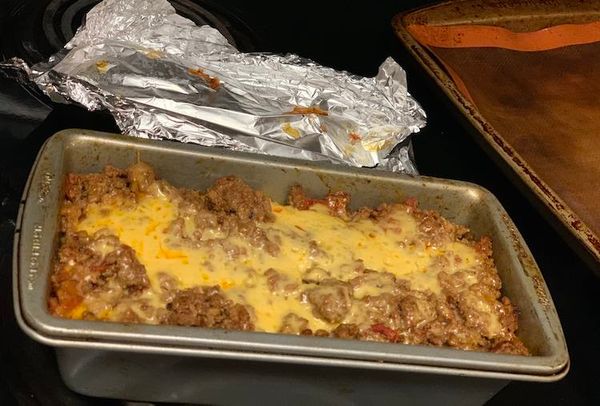 Are you tired of cooking each and every night? Do you miss lasagna but don't want to go to all the trouble of getting the perfect ingredients and spending tons of time assembling it? Why not combine your normal supper making time with only a little bit more effort afterwards, while packing up the leftovers, so you end up with a great supper and a lasagna waiting for you. Since making my first lasagna-ish I've stopped making legit lasagnas. The kids have a blast watching me assemble the lasagna-ish as they finish their supper and have started getting excited whenever there's a casserole for supper as they've become accustomed to my more pasta-centric ones. Now whenever I buy a large package of ground beef from Costco I always make sure to grab a container of cottage cheese to go with it. Half of the ground beef gets cooked up for supper and my leftover lasagna-ish while the other half gets thrown in the freezer for other dishes. I find this is a great supper and I love having the lasagna sitting in the freezer ready to go for whenever I feel like it.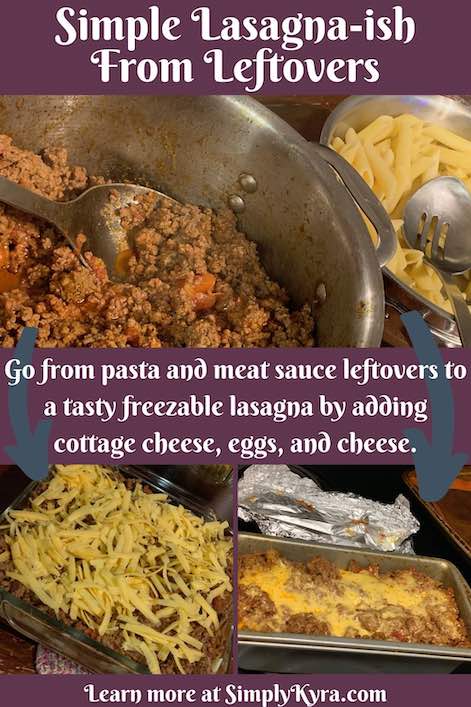 ---
Basically, all you need to make this is ground beef, cottage cheese, pasta, a grate-able cheese like cheddar or mozzarella, and then whatever else you normally use to make your meat sauce. In my case I usually add canned tomatoes (normally diced but I've used tomato sauce before too), garlic powder, onion powder, basil, fennel seeds, and, to make it a bit healthier, spinach.
For the first meal I make simple pasta and meat sauce. Before my first lasagna-ish this would've normally been with spaghetti but, although I've made lasagna-ish with spaghetti before, I normally go for the shorter pasta now. Because I want time for the meat sauce to simmer to meld all the flavors together I normally start out by browning the ground beef before starting the water boiling for the pasta. Then after the ground beef has been browned I next add any seasonings (garlic powder, onion, basil, fennel seeds, oregano, etc), canned tomatoes (diced, sauce, and/or paste), kidney beans (stretches it further), and, to make it healthier, spinach. This is a perfect way to use up any extra spinach you have in the fridge. For the pasta any type should work for this although we usually use the six-pack from Costco and, lately, I love the idea of pasta with tunnels like penne or caves like in the giant shells. I normally grab one, or two if we're really hungry and I want to make sure there's leftovers, pounds of pasta. Once the meat sauce has simmered and the pasta is done it's time to eat. Each one of us prefers different meat to pasta ratios and we top it with either Parmesan cheese or grated cheddar cheese. You can easily serve this with veggies or other things but it's also good by itself. And once you're full the magic of leftovers takes over.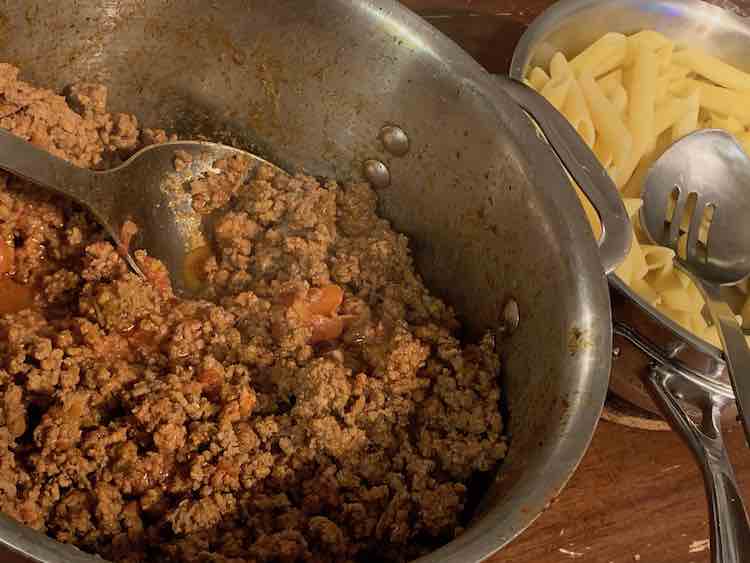 What we're missing so far is the lasagna's cheesy layer. Lasagna is traditionally made with ricotta cheese but over the years I've realized that cottage cheese, with a larger curd, works just as well and it's easier for us to use up cottage cheese leftovers compared to ricotta. After seeing how many leftovers I have I decide, approximately, how much cheese layer I'll need and eyeball the cottage cheese I dump into a bowl. I then add a couple eggs, grated cheddar cheese (traditionally mozzarella but we always have cheddar in our fridge), parsley, and Parmesan cheese. Lately I've simplified this further by leaving out the Parmesan cheese and parsley. At this point I often grate extra cheese to go on top of the lasagna but I've also left it unadorned if I'm running low as I can always add this later once it's partially baked. Additionally, I've noticed the cheddar cheese topping might stick to the tinfoil while it bakes so this way I don't lose any of the cheese since it's not added yet. Then once all the ingredients are in the bowl it's time to mix them all together.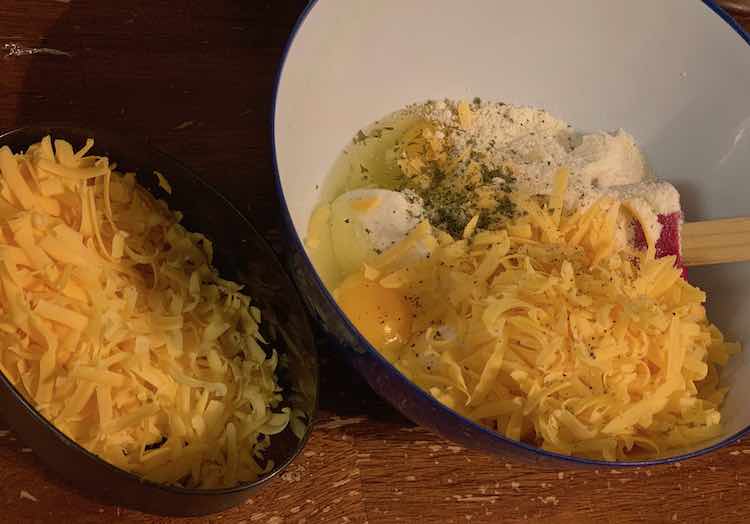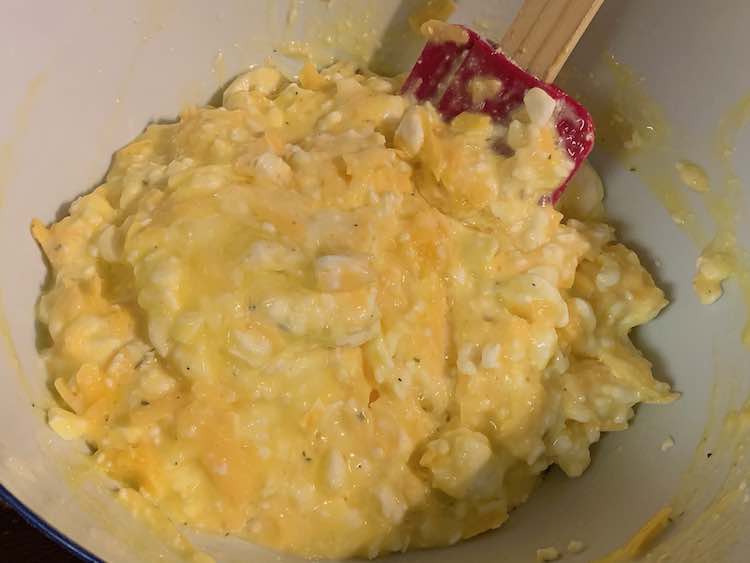 With your layers ready to go it's time to create your lasagna. At this point you need to decide if you're making one or more casseroles and how large they should be. If I have a lot of leftovers I check if my 9 by 13 inch casserole dish is free. I've also used a loaf pan which, although smaller, is taller than my casserole dish so it offered more vertical space so I could create more layers. In this case, below, I chose my 9″ squared casserole dish and started by adding a thin layer of meat sauce to the bottom. After it was spread out I grabbed the cooked penne pasta and added a loose single layer overtop. Since I didn't use lasagna noodles there's often gaps between the noodles, and in them in this case, so I next followed it with the cottage cheese layer so I could fill in all the holes. Normally, at this point, I don't have much room left so I finished it off with a thin layer of meat sauce and then, sometimes, sprinkle the grated cheese overtop.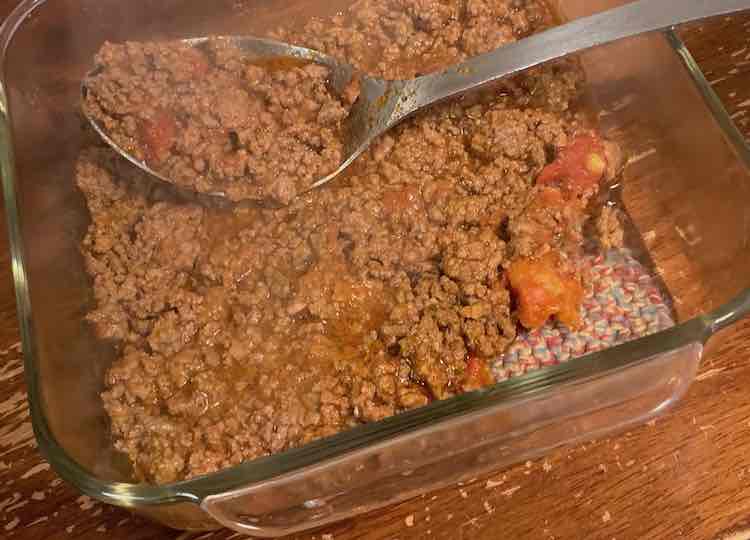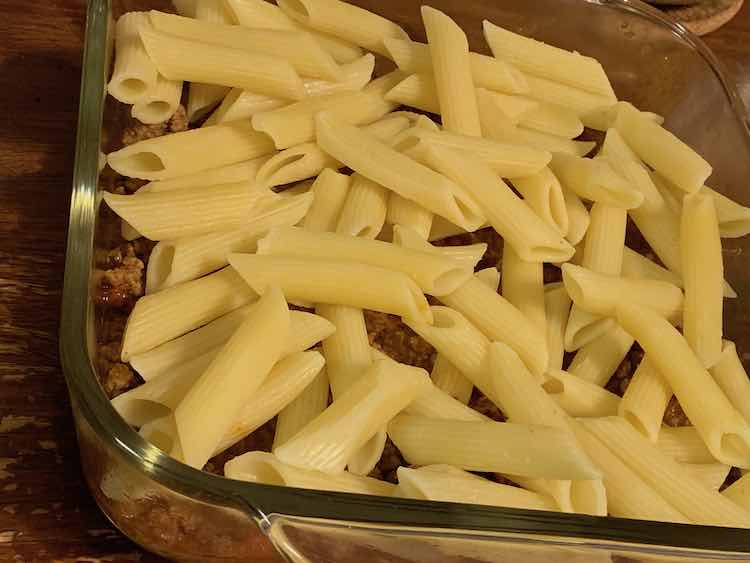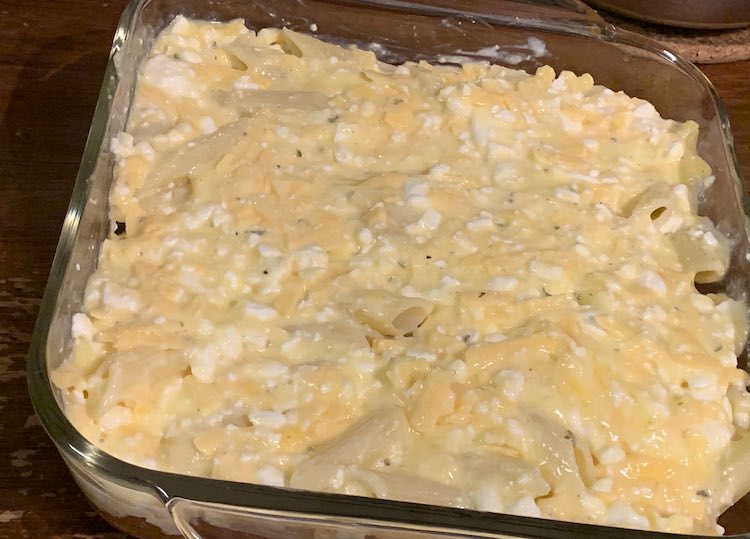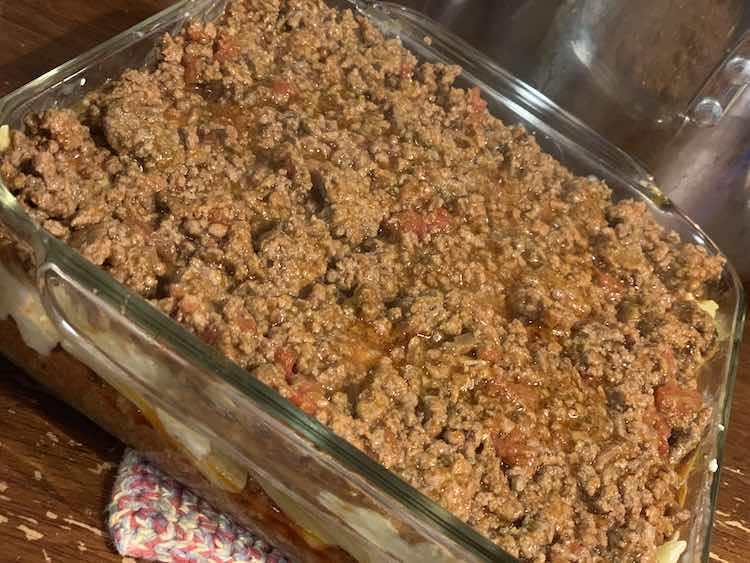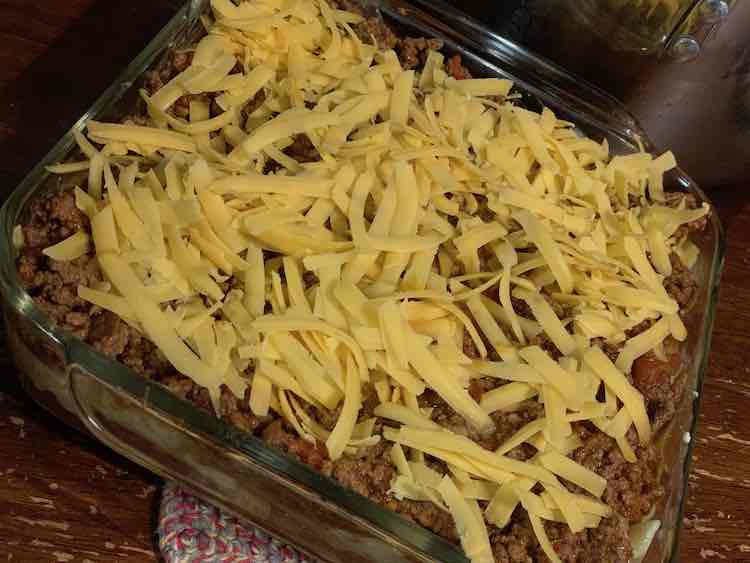 Finally I wrap the casserole up for the freezer. I normally use tinfoil on top (that can go directly in the oven later) and then follow that up with a layer of plastic wrap so it stays sealed. At this time, when I took photos, I wrote what the casserole was and the date directly onto the plastic wrap with a oil-based sharpie pen. Since then, I've instead written the information on a piece of paper (or paper towel when it was easier to grab) and leave the paper sandwiched between the two layers so I can still read what it is but I can also easily remove the paper before I bake the lasagna.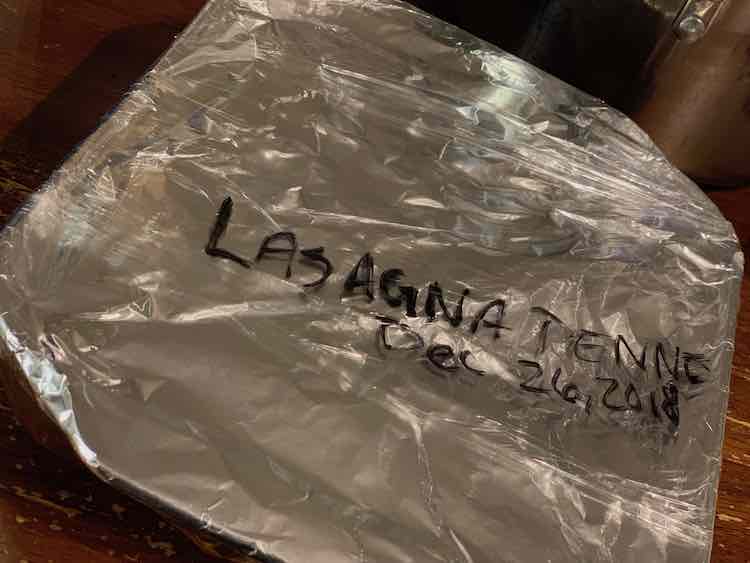 I normally take the lasagna out of the freezer to thaw in the fridge for a day or two before I need it, although, if you're fine with it taking longer to bake I'm sure you could go directly from freezer to oven too. I remove the plastic wrap and toss the tinfoil covered casserole in the oven before preheating it as the lasagna-ish can easily heat up with the oven and that way, if you get distracted by your kids, you don't forget to put it in. After a while I take the casserole out to check if it's hot by sticking a cutlery knife into the center, making sure to not touch the bottom of the dish, and waiting ten seconds. If the knife is still cold, or I couldn't get in because the center was still frozen, I know to cook it longer. Sometimes I try to speed it up, at this point, by leaving the tinfoil off and turning the oven up some more. If the lasagna-ish is hot when I check it I can either take it out to eat or remove the tinfoil, add any needed cheese, and throw it back in to brown while I set the table.
There's so many sides you can serve with this although I normally make it easy and just serve the lasagna-ish. You can easily throw on a side of frozen veggies or you can spread some butter on bread and sprinkle garlic powder and Parmesan cheese before toasting it in the oven. Heck once when I took my lasagna-ish out of the oven to check if it was hot I realized it was way too greasy as all the oil was sitting on top. That time I remembered reading that you can sop up oil with bread so I decided to take some extra buns we had, cut them in half, and dipped the top of each one in a section of the lasagna before toasting them in the oven creating some epically yummy buns.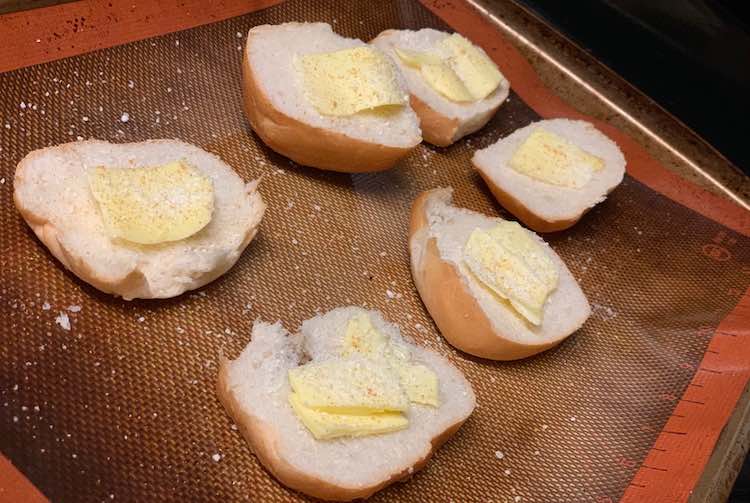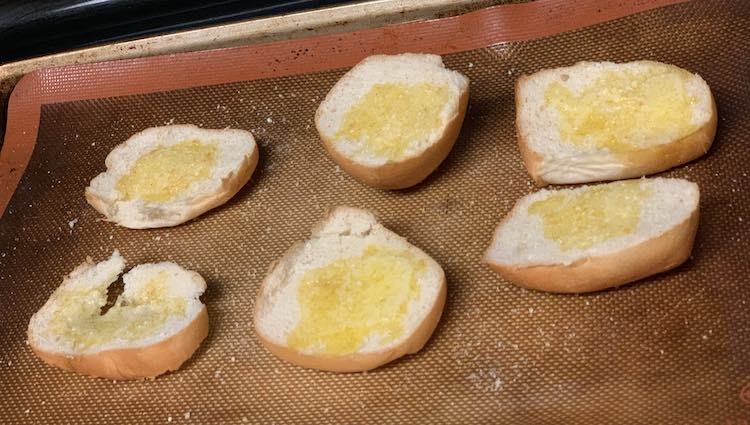 In case you prefer the recipe written out I've included the recipe here!
---
Lasagna-ish
This recipe depends on how much pasta and meat sauce you have left after supper along with the amount of other ingredients you want to use. Since it so variable I'm leaving the serving amount and most of the ingredient amounts off. I normally use a third to a half of a package of Costco ground beef, maybe two to three pounds, and half a Costco-sized container of cottage cheese, about 1.5 pounds, along with two eggs. The ratios between each layer (meat, cheese, and pasta) are fluid based on your preferences so you can easily change the amount of each layer.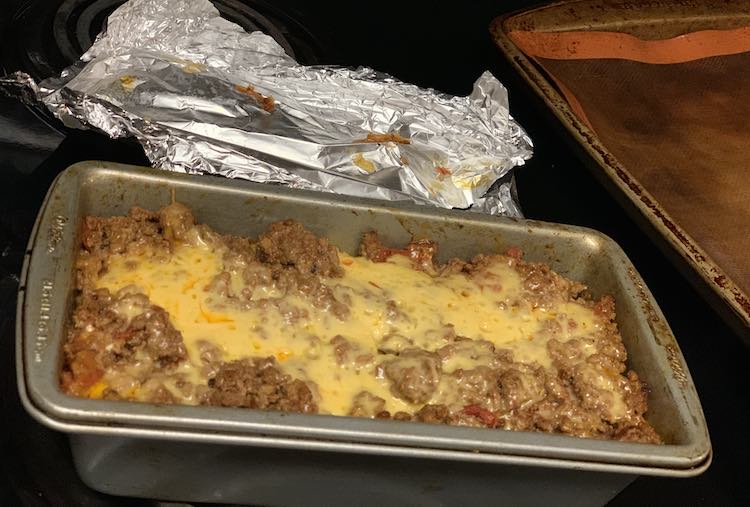 Main Course; Oven, Stovetop, Leftovers
Prep Time: 1 Hour
Cook Time: 1 Hour
Ingredients
Main
Meat Sauce
ground beef
spices: garlic, onion, basil, oregano, fennel seeds (seasonings) fresh, dehydrated, or powder
canned tomatoes diced, sauce, and/or paste
fresh or frozen spinach (optional)
kidney beans (optional)
Cheese Layer
cottage cheese (traditionally ricotta)
eggs; a couple
cheddar cheese + extra for topping (traditionally mozzerella)
parsley (optional)
Parmesan cheese (optional)
Instructions
Pasta and Meat Sauce
Brown the ground beef in a large pot.
Bring another pot with water to boil and add your pasta. Cook pasta according to the package's directions. If it's done and strained before the meat sauce is ready you can always add a bit of olive oil to help it not stick together.
Once the ground beef is fully browned you next add any seasonings and stir it together. For us this includes dried garlic, onion, basil, oregano, and fennel seeds.
Add any additional items and simmer it so the flavors meld. I normally add a can or two of diced tomatoes or, if out, tomato sauce and/or tomato paste. This is also the perfect time to use that extra spinach in your fridge. To stretch it further I've previously included a can or two of rinsed out kidney beans too.
Suppertime! Enjoy your pasta and meat sauce. I sometimes add a sprinkle of grated cheddar cheese and/or Parmesan cheese on top.
Leftover Lasagna-ish
Once you know the amounts leftover its time to figure out how much lasagna-ish you can or want to make and what size casserole dish(es) you want to use.
Create your cheese layer by combining cottage cheese, eggs (you don't need a lot), grated (cheddar) cheese, and, optionally, Parmesan cheese and parsley. Break up the eggs and mix it all together.
Assemble the lasagna-ish starting with a thin layer of meat sauce, followed by pasta, the cottage cheese layer, more meat sauce, and then finally a sprinkle of cheese. Remember to smooth each layer as you go.
Seal your casserole dish and place it in the fridge, to eat in the next couple days, or freezer for later. If freezing remember to mark what it is, when you made it, and any extras you'll need to remember like if you left the cheese on top off.
Bake it anywhere between 375 and 425 degrees Fahrenheit. Remember to factor in more baking time if it's still frozen.
I stick a cutlery knife in the center, not touching the bottom, to check if it's hot, warm, cold, or still frozen. If it needs to cook faster I turn up the oven. If it's hot and needs the top browned I switch to broil and keep an eye on it.
---
And that's how I make our lasagna-ish. I love how simple it is to make and, if you're planning on making pasta and meat sauce for supper anyway, it doesn't take much more work to create the lasagna-ish. I hope you enjoy this and I'd love to hear from you if you make it. If you do how did it turn out? Did you change anything to make it more yours? What was it? Feel free to share your thoughts in the comments below.
If you're interested in getting updated on any future posts, currently once a week on Wednesdays, I link to them on my Facebook page or Instagram account although you're also  more than welcome to join my email list located right under the search bar either to the left-top under the purple arrow, if you're on a wide screen device, or underneath this post, for all devices. I hope this post finds you well.