Simple Create Your Own Pizza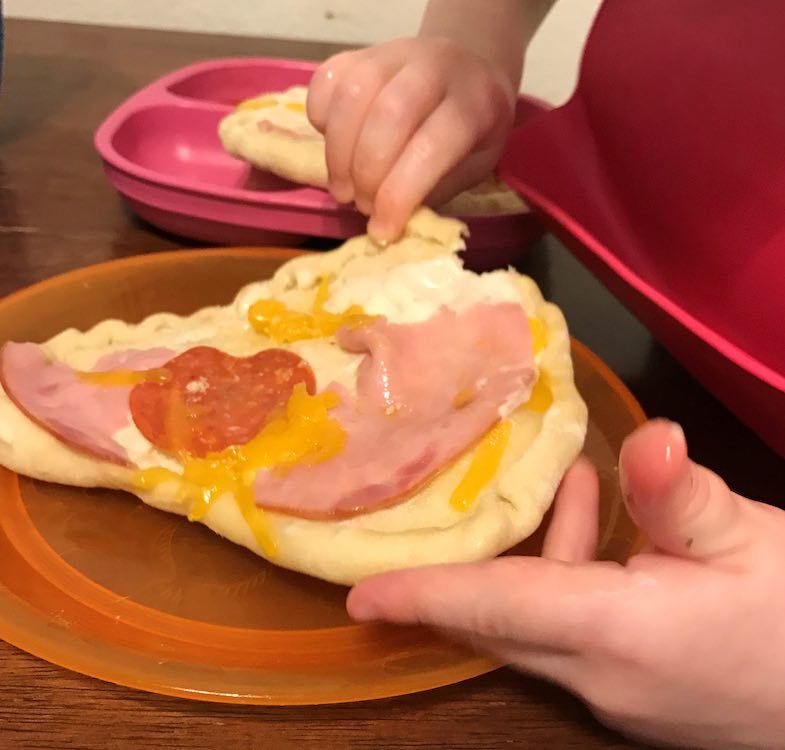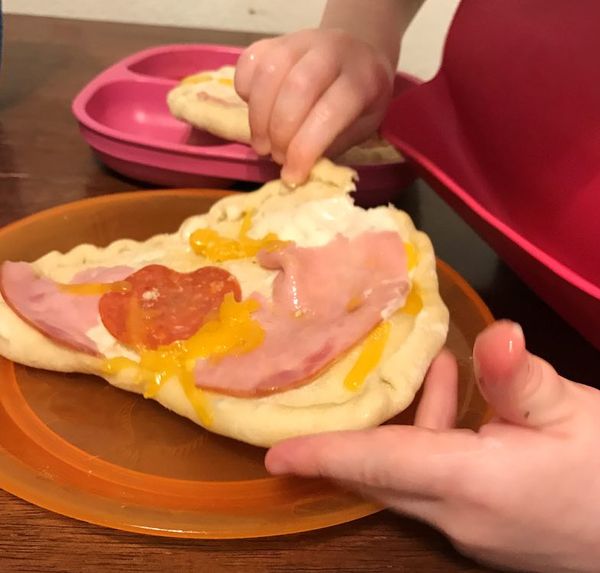 Are you looking for a way to change up your at home meals with your kids. I keep repeatedly forgetting about our simple create your own pizzas, remembering again, surprising the kids with it, and then forgetting for awhile once again. I personally prefer how the pizzas taste when I make an entire one at once, but when I pull this idea out my kids' faces light up. In fact, this reminds me I should probably do this again sometime soon.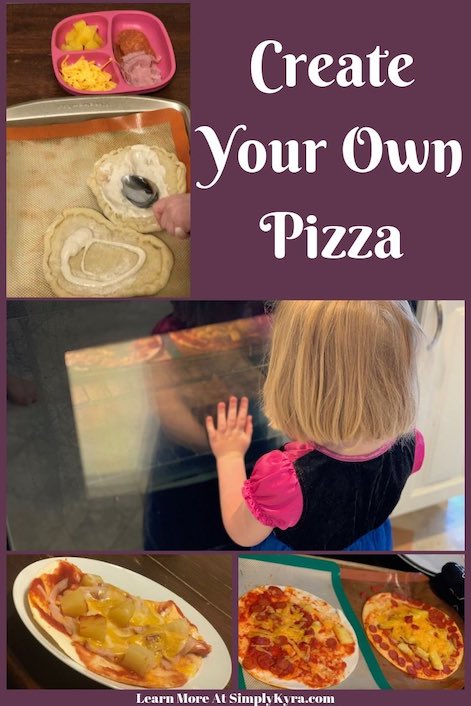 ---
Some of the common quotes I've heard when the kids make their own pizzas include:
My brain is making up the directions and recipes! -Ada
I'm using a flock of tomato sauce all over the pepperoni. (Ada) Me too! (Zoey)
I'm following my brain's directions! -Ada
---
Several years ago, when I was making pizzas for supper, I decided to double my pizza dough recipe and, while we ate our finished pizzas, I baked several smaller sized personal pizza crusts to save for later. I was able to easily freeze the crusts individually on a cookie sheet in my freezer and then once frozen moved them to a sealed bag. The bag was simple enough to pull out the day before I wanted them so the pizza crusts could defrost overnight in the fridge and then I simply laid them out on a cookie sheet so the kids could decorate them. I was then able to toss the completed pizzas into a preheated oven without having to move them around. This time I didn't have any tomato sauce on hand so I instead squirted some bottled ranch salad dressing onto each pizza crust and gave Ada a spoon to spread it out while I brought her a plate filled with individual pizza toppings. If you're doing this with a toddler or someone who might lick their fingers I highly recommend working with ingredients that are either precooked or good to eat as is rather than anything raw.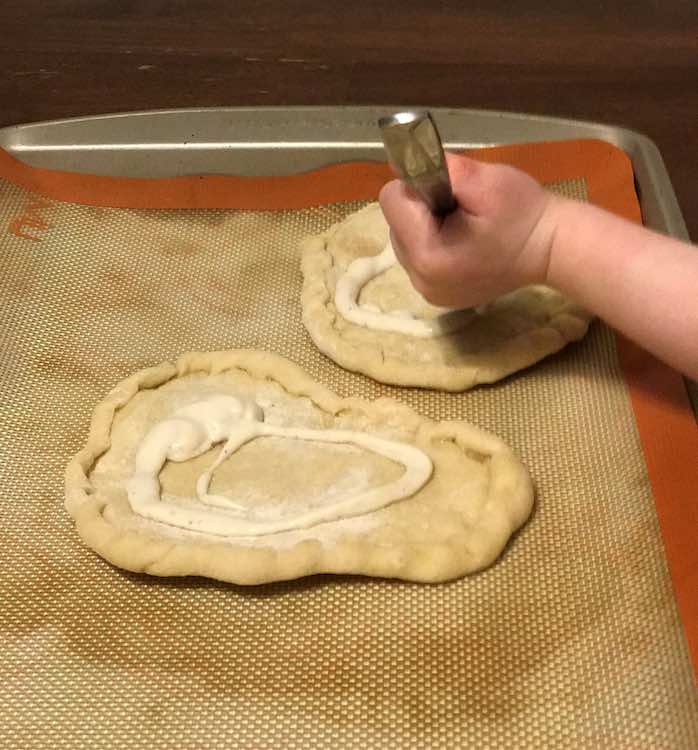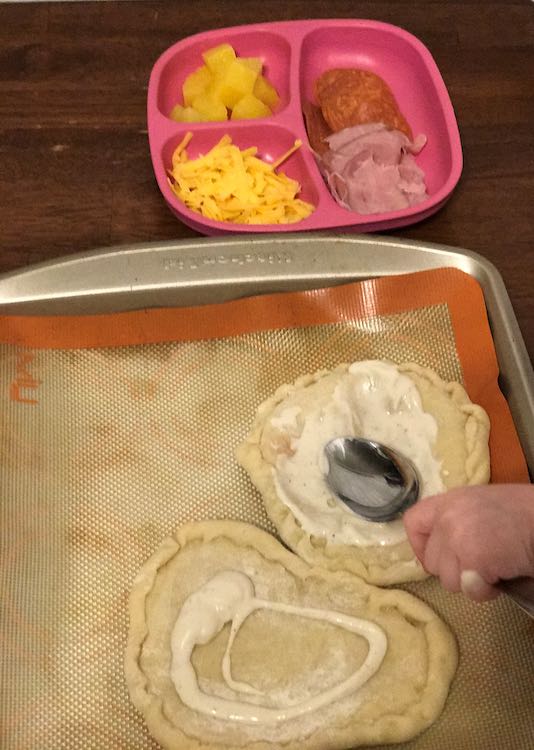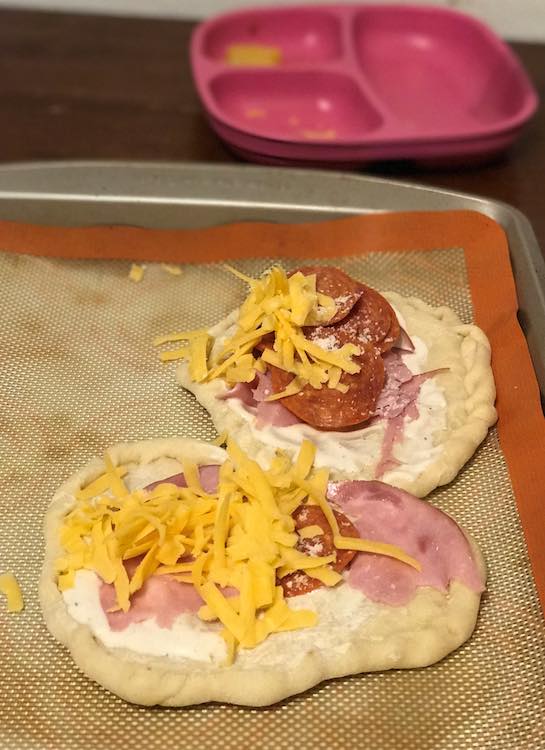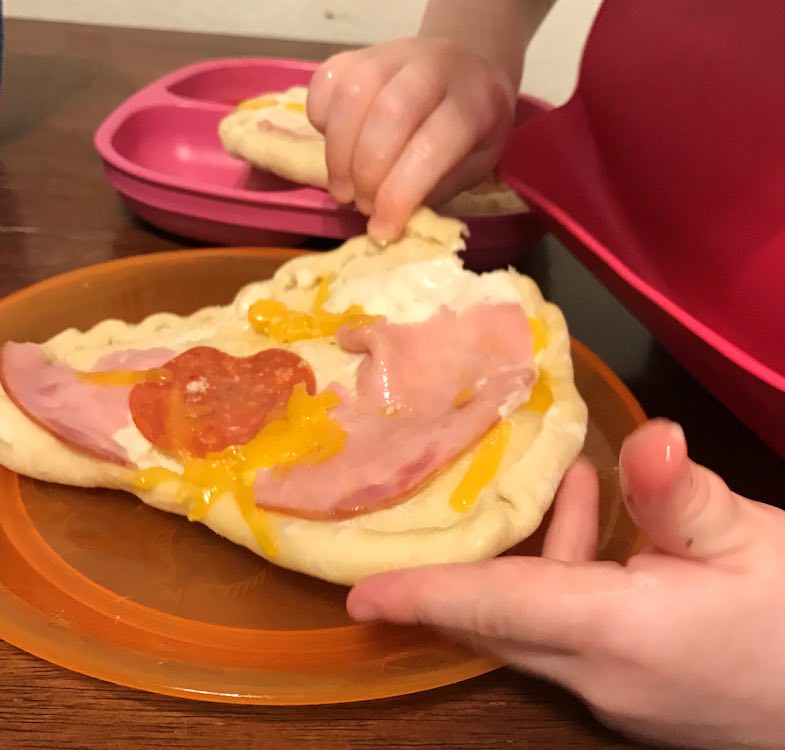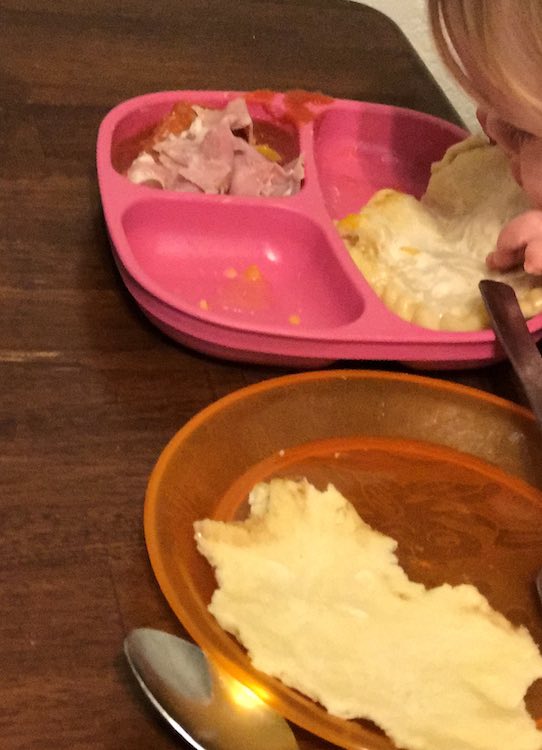 If you don't have small homemade personal sized pizza crusts on hand it doesn't matter as you can easily use something else. I vaguely remember my mom using a large halved loaf of french bread before and although the bread to topping ratio is much different it still worked out. One of my default lunches for the kids are Nutella banana wraps so more often than not I may have an opened bag of tortilla wraps hanging around our kitchen that I can easily grab from so my simple choice of pizza crusts are the flour tortillas.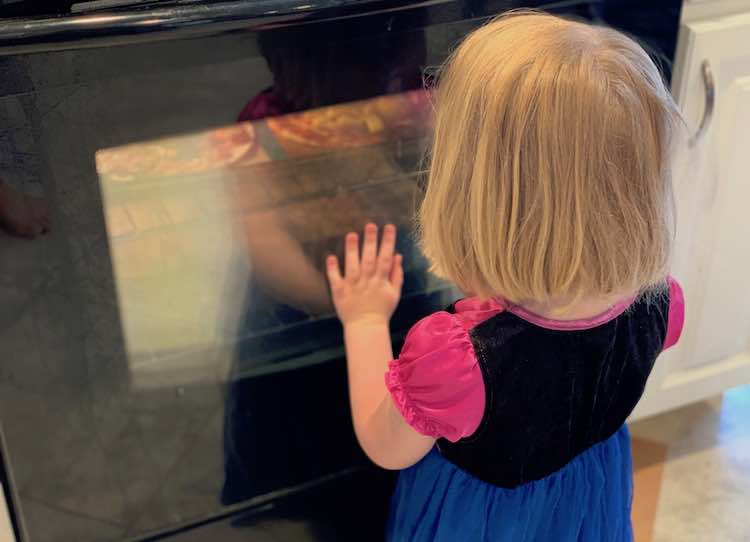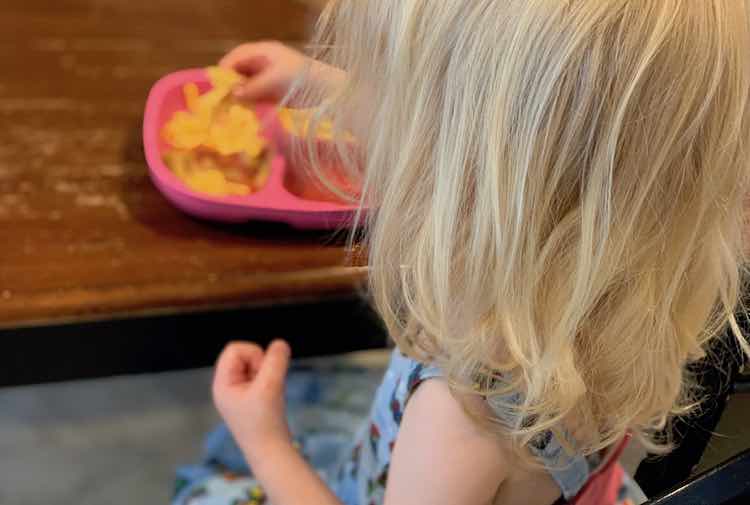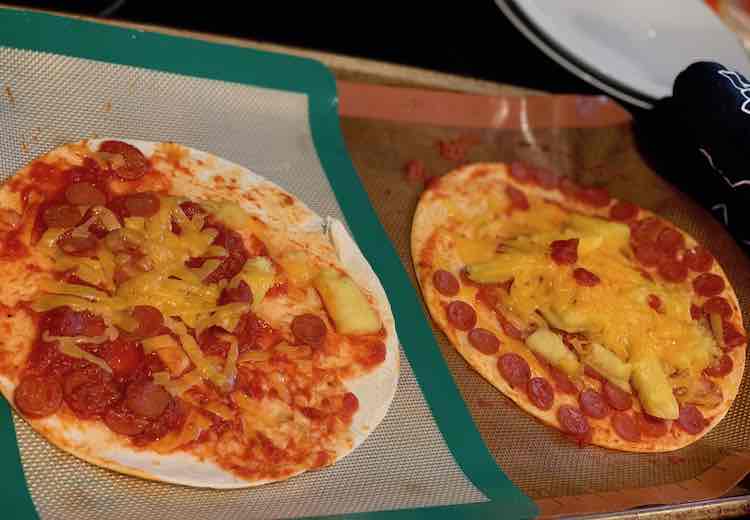 The tortilla wraps can be used for pizzas when you're looking for a simpler meal too. This time around I batch baked them, although I can't remember why at this moment, by laying out the flour tortilla wraps on two Silpat™ lined cookie sheets. I was able to get three whole tortillas on each sheet, with the edges turned up, and then cut a final tortilla wrap into quarters to fit the last two corners on either sheet. After I poured some tomato sauce on each tortilla wrap and then used a spoon to spread it out I next added some cut up ham deli meat, canned pineapple chunks, and two types of grated cheese.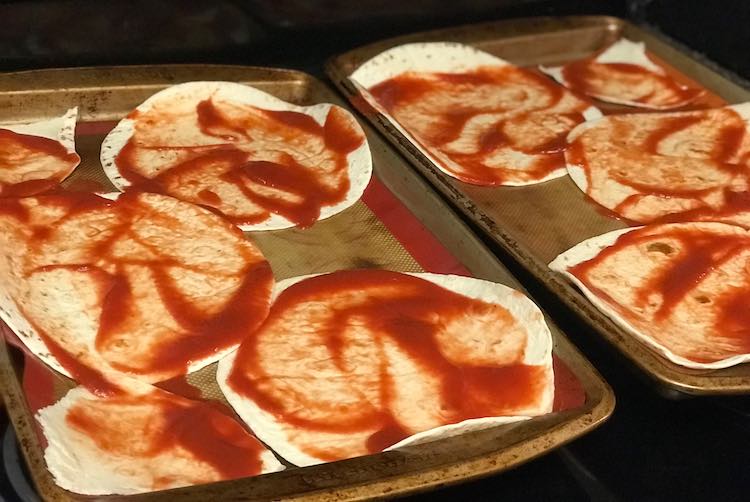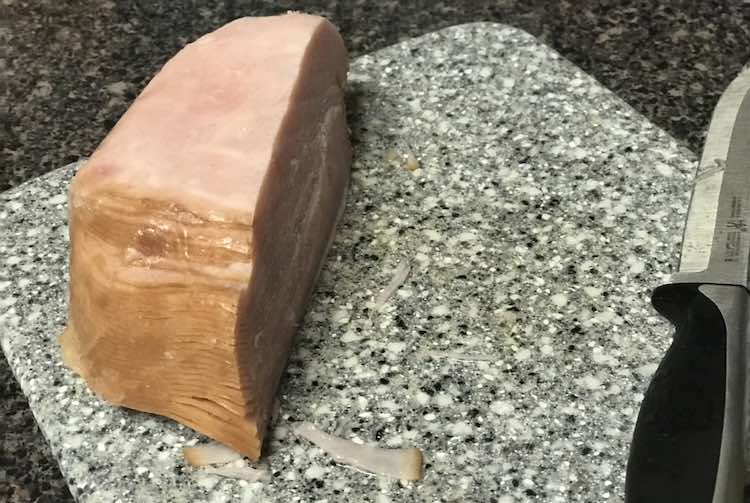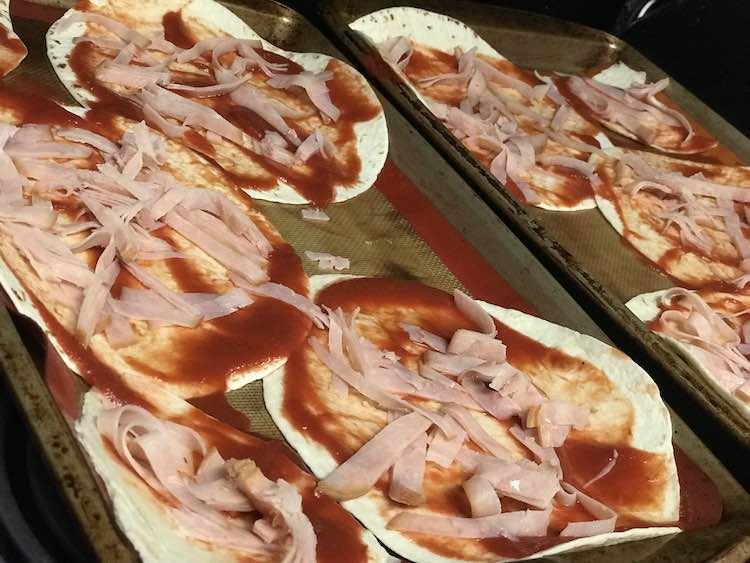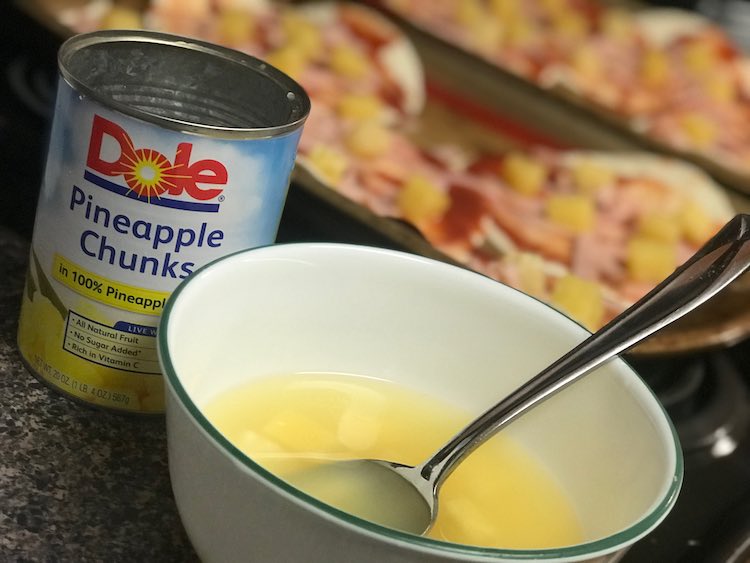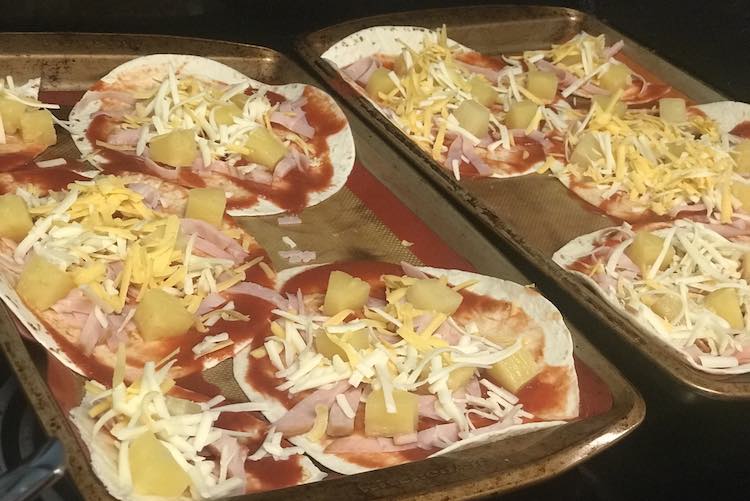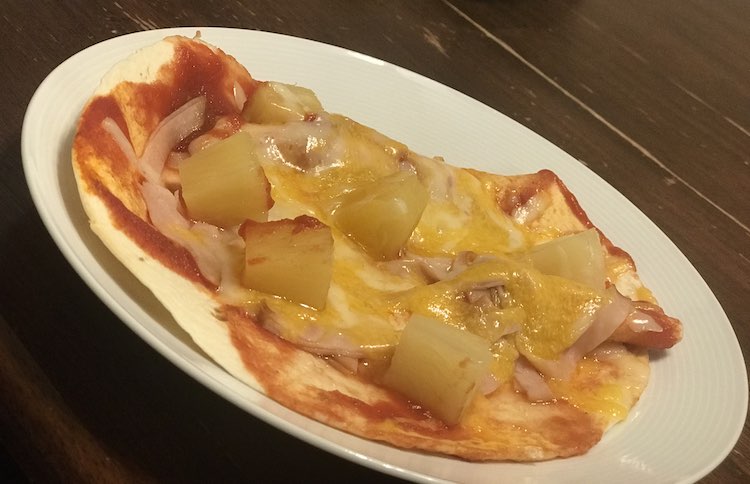 Making the pizzas are simple and a great sensory activity for your kids if you want to turn mealtime into a longer fun activity. It's a perfect way to combine mealtime with playtime when you're not in a rush which seems to happen so much more frequently now that we're sheltering in place. Have you had your kids make personal pizzas themselves? What did you include on top? What did you use for the crust? Any tips and tricks that you recommend? I'd love to hear your ideas in the comments below. If you're interested in getting updated on any of my future posts, currently once a week on Wednesdays, I share the updates to my Facebook page and Instagram account; although, you are also more than welcome to join my email list located right under the search bar or underneath this post. I hope your day is going good and you have a blast with your kids making pizzas if you decide to do this. Have a great week!