Pilates with Robin Long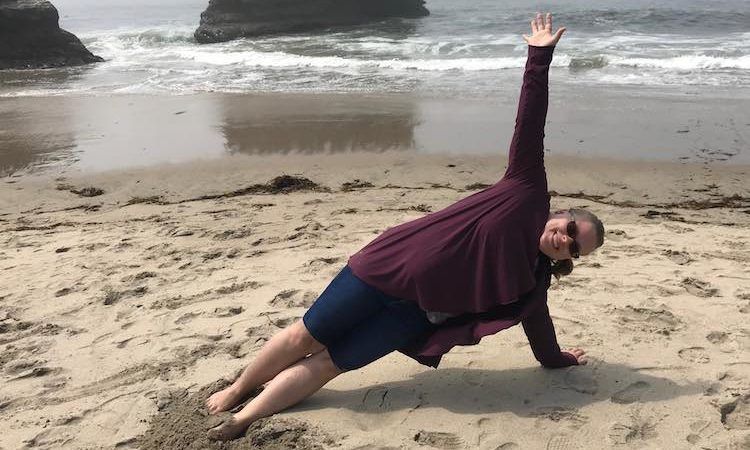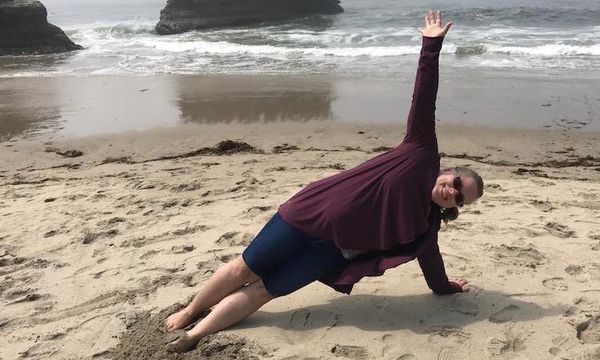 Back in June I saw an ad on Instagram for a free ten-day Mind Body Pilates challenge. At the time I wanted to come up with a workout routine that worked in my life. I was debating signing up at a gym but then it would either have to work around my husband's schedule (so he could watch the kids) or would need to include daycare and I'd be limited based on the kids' schedule and the daycare hours. I had downloaded many apps on my phone for an at home workout solution but they all seemed to require registration just to access the app and then I realized they were severely limited unless I paid a membership that I wasn't sure I'd want yet. When I saw the ad for the Mind Body Pilates challenge I figured 'Why not? What did I have to lose… they only wanted my email.' I ended up falling in love with the challenge and at the end I signed up for the one year membership. I've been wanting to share The Balanced Life with you since it's a great workout routine and then when I heard another free challenge was announced I figured it was a perfect opportunity. Starting on October 15th Robin Long from The Balanced Life is going to be hosting a seven-day Back to the Mat challenge (now over). It's only fifteen minutes a day for seven days. You don't need any equipment and you can fit it in at any point in your day. All you need to do is register and they'll email you a simple link to your daily workout with no extra effort from you. What do you have to lose?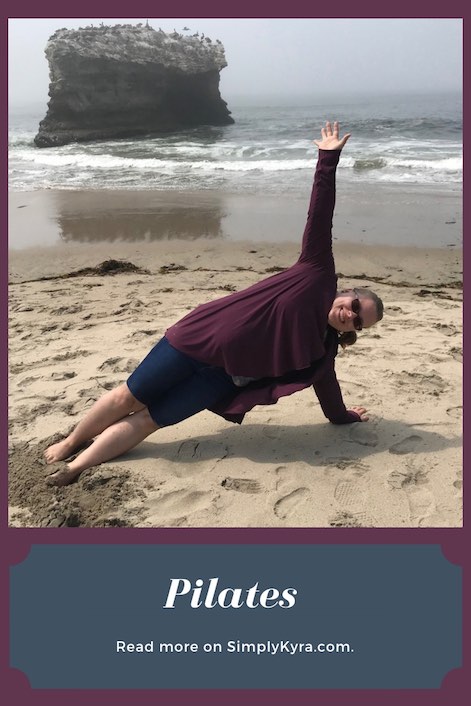 ---
Fitting in workouts
The challenge workouts are only fifteen minutes long so they seem simple to fit in. For me, awhile back, I had started giving Ada and Zoey snacks after we came home from a playdate or outing. I can't remember when it started but I do remember why. Some play dates had an earlier lunch, whether at a playground or a children's museum, so after driving home I would want to make sure Zoey had a good and long nap… so I starting giving them a healthy snack which also meant Ada got a snack and I had time to unpack the diaper bag and repack it while watching them. When I started the free Pilates challenge I found it easiest to put off unpacking and use that time to fit in my workout. Ada and Zoey were given the leftovers from lunch or a healthy snack and I did my workout. Since they were quick workouts most of the time I was still able to finish unpacking the diaper bag and then put Zoey down after they were done. After I signed up for the membership some of the workouts were longer so I started clearing the breakables around the sink, moving the soap forward (for Ada to pull up a chair), laying out a wet dishcloth (for Zoey/Ada to wipe their hands), and give them a more interesting snack so they'd be entertained more while they watched me workout. After I finished my workout I'd then clean up the table before, or right after, putting Zoey down. I found this felt more 'splurgy' for me as it wasn't cutting into Zoey's nap and Ada's quiet time so I still had that time… which is valuable as I think Zoey napping may be coming to an end. The days I don't get a chance to workout before nap time now feel off so then I try to fit it in during Zoey's nap. I love that feeling right after you work out… and I especially love that it's based more on me than on my husband's schedule and isn't cutting into outings with the kids. I love how realistic Robin's fitness plan is which makes it simple to not over think yet easy to change to a different workout if the scheduled one is too long… or too short and you want more.
---
Anyway I just wanted to share so you don't miss the free Back to the Mat challenge if you're interested like I was. The challenge starts on October 15th and is seven days long. If you're reading this during the challenge don't hesitate to sign up. You can still easily jump in at any point. What do you have to lose?
And if you're reading this after the challenge is finished and the sisterhood membership is closed you can always check out The Balanced Life with Robin Long's free videos on Youtube or go on her website to sign up to be notified when enrollment opens again. If you want to join The Balanced Life Sisterhood right now you can always use my friends and family referral link (full disclosure I do get a $5 credit if you use my code but then you don't have to wait for the membership to open again).
---
I hope this helps you. I want to know how do you find time to workout? Did you find a good method to include your kids (without them getting behind your feet or climbing you)? Or what do you distract your kids with? Zoey may be stopping her naps soon so I'll need some more ways to feel like I get some me-time before a new routine settles in. Feel free your tips and/or stories in the comments below, on my Facebook page, or through Instagram. Hope you have a great day.