Patching A Hole In Your Lightweight Woven Garment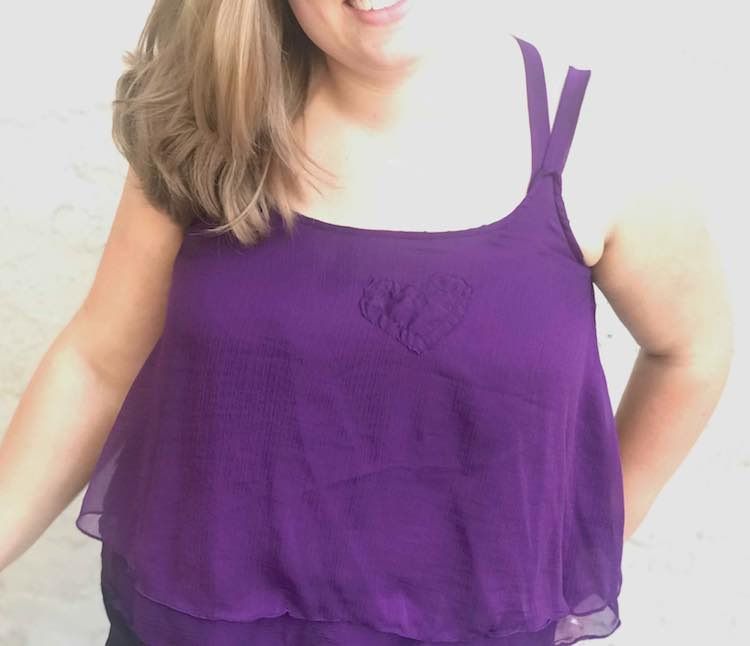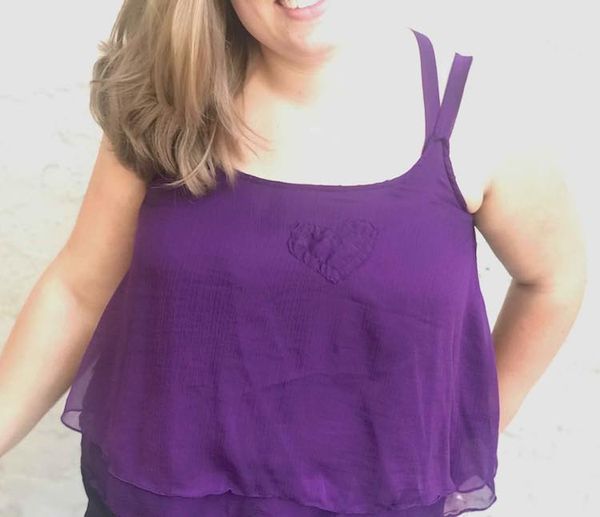 A while back I tested Rebecca Page's Chloe Cami pattern. The first camisole was sewn up using a lightweight purple chiffon fabric, from Fabric.com, and right when I was ironing the finished camisole for a second set of photos I burnt, or melted, a hole in the outer layer. I needed to come up with some way to fix the hole and chose to add a patch from a scrap of leftover chiffon. Here is how I solved this in case something similar happens to you with either chiffon or some other lightweight transparent fabric.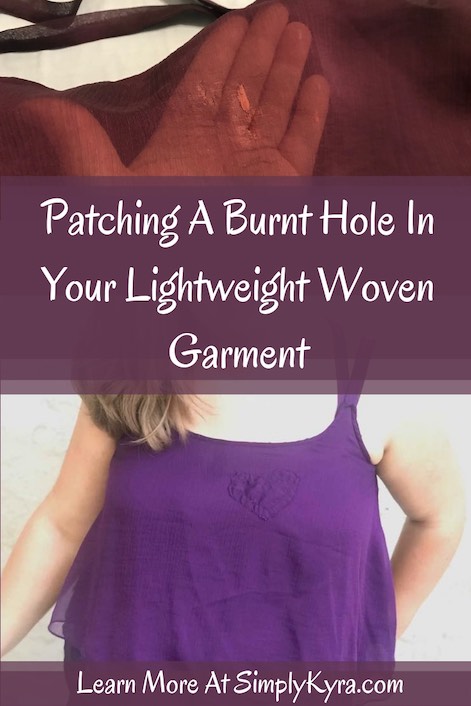 ---
I was pressing my camisole hoping to get the wrinkles out of the top layer when the hole was created near the top. I'm not sure if my iron was too hot or if it just stayed in one place a bit too long but I was so disappointed.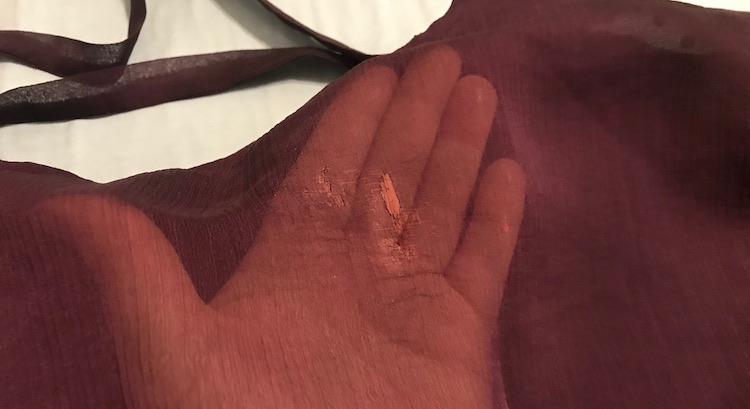 After debating what to do for a bit I decided to take some of my excess fabric and create a patch for the hole. I knew the patch would be obvious because of the fabric type and location so I decided to embrace it and cut out a heart shaped patch even though a square one would've been simpler.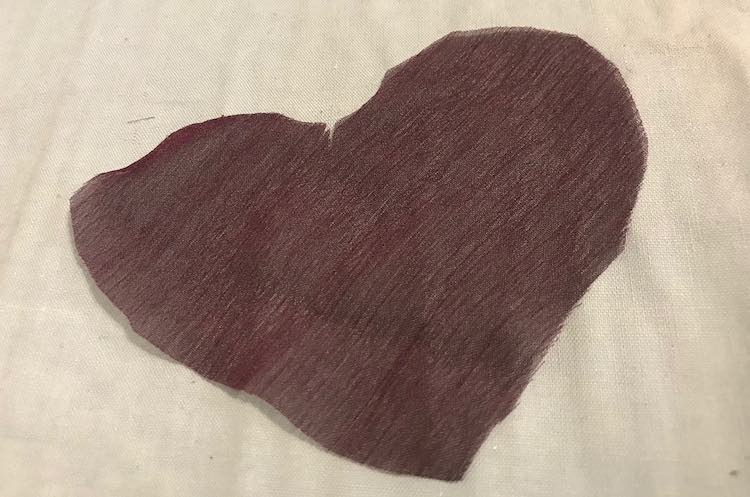 Since I was working with woven fabric I was worried the edge of the fabric would fray and look bad over time. I wanted to fold the edges over before sewing the patch on but I was worried pressing the fold in place would cause another hole to develop. I needed some way for the fabric to hold the fold while sewing the patch on so I grabbed some double-sided water soluble tape (wash away quilting tape) and used pieces of the tape to hold the edge in place. After folding over the edge I went on to use more on the underside of the heart so I could stick it to the front of the camisole and have it stay long enough for me to permanently attach it with my sewing machine.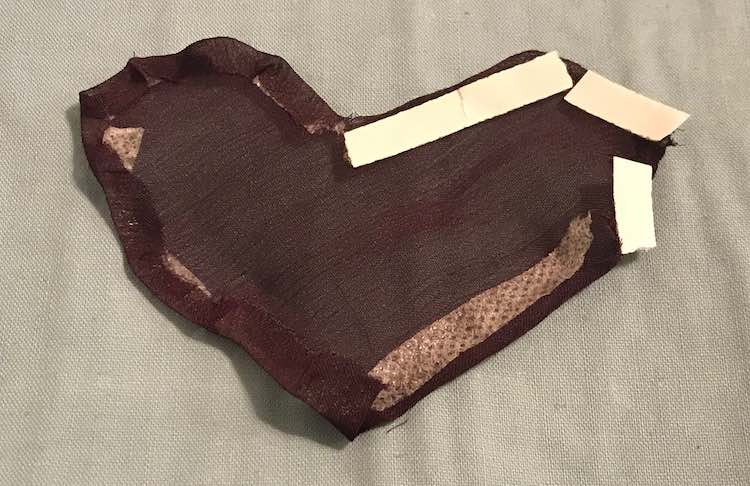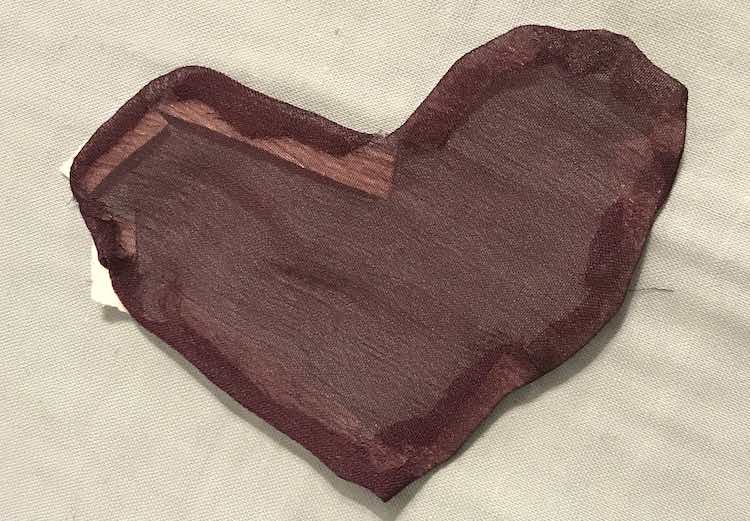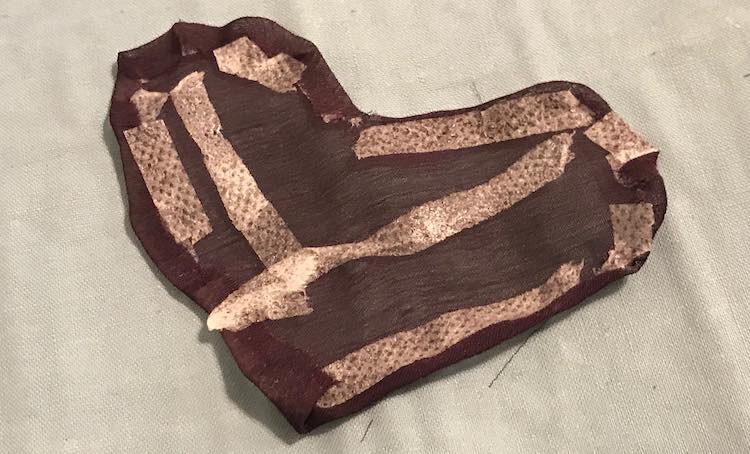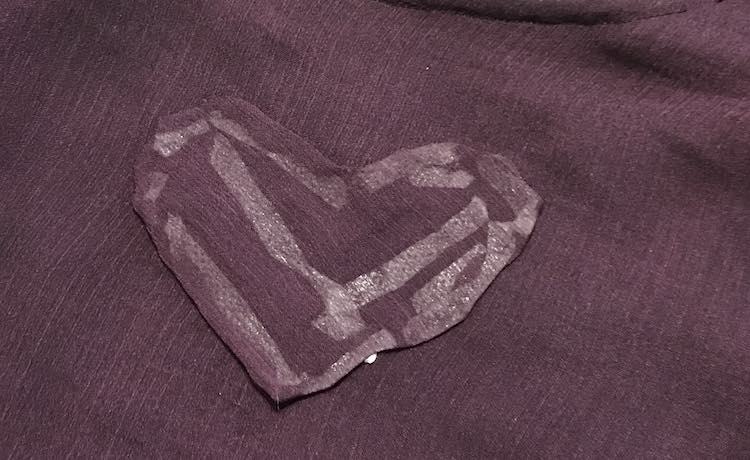 Once I was happy with how the heart was secured I carefully sewed along the outside of the heart fixing it in place. Once I was done I was worried it wouldn't be secure enough especially if the holes in the center unraveled up to the sewn stitches. I decided to sew another heart, within the heart, making it more secure.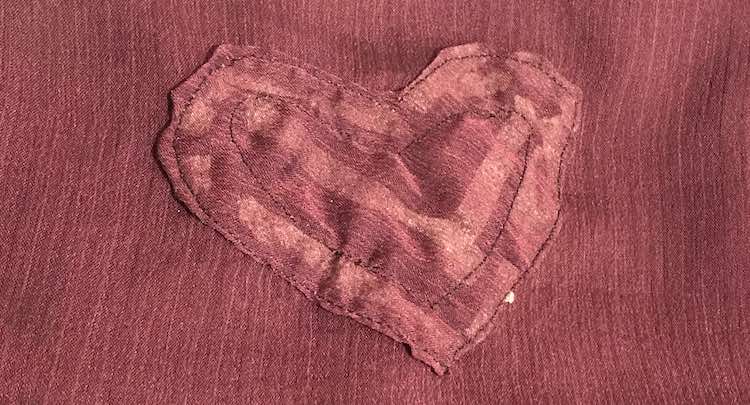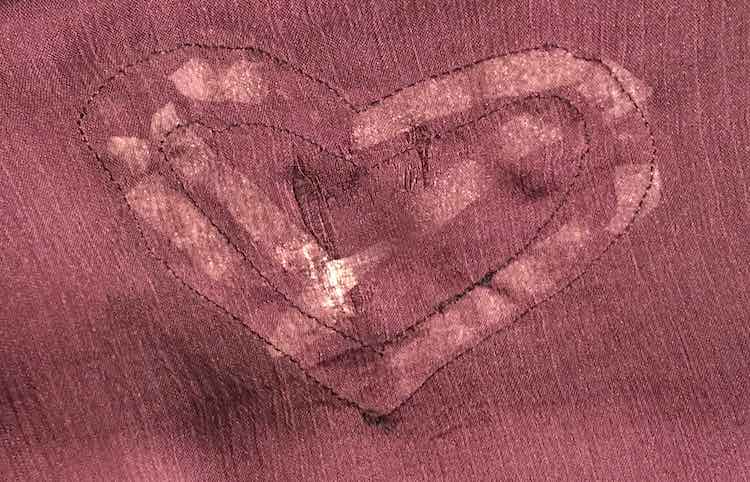 I then washed the camisole which caused all the wash away tape to dissolve. I love how the tape was able to keep it all in place while I sewed and was so simple to wash away.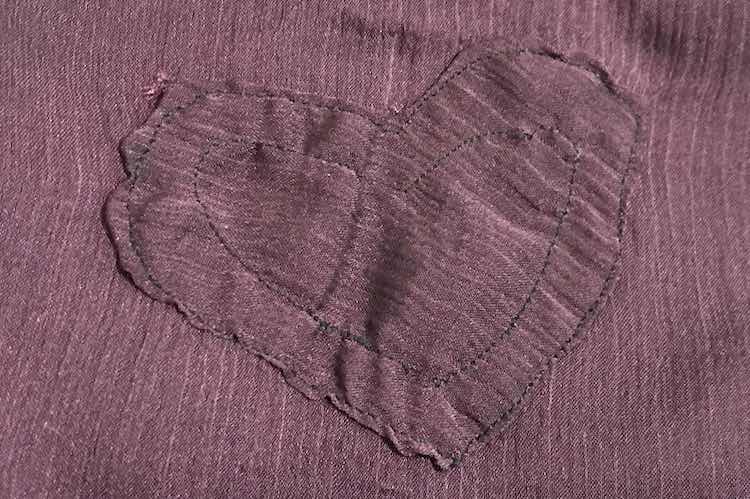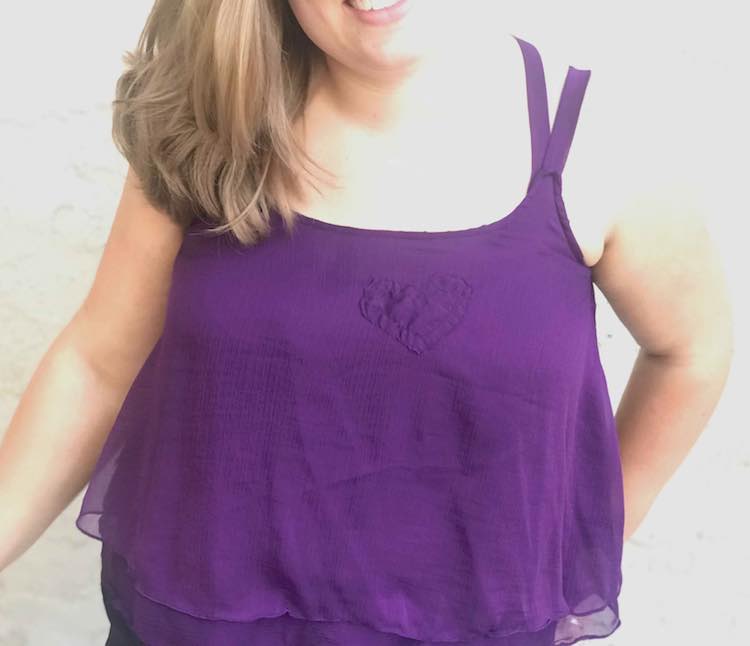 I hope this quick fix helps you out of a bind. If this has happened to you before I'd love to hear about it and how you fixed it. Feel free to share your story  with me in the comments below, on my Facebook page, or through Instagram. You can also check out my other camisole related posts where I've fixed a stretched out neckline and changed how the camisole's straps crossed in the back. I hope you're having a better day now.