Pasta, Tomato, and Cheese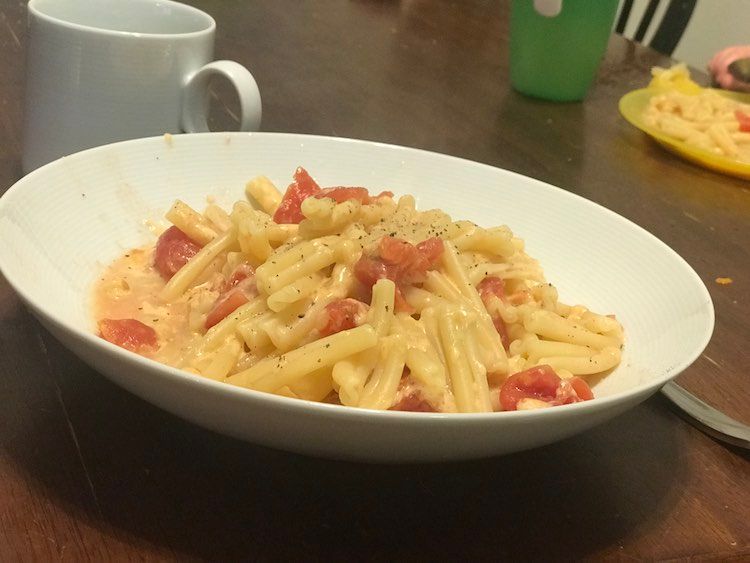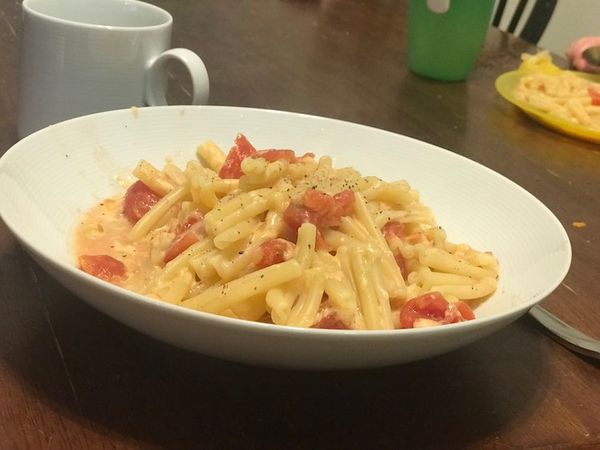 One of my favorite dishes growing up was macaroni, tomato, and cheese. It's a quick meal that tastes good. Pasta, tomato, and cheese is one of the top three meals for both kids (along with Annie's macaroni and cheese and Eggy Soup) and a frequent request. I make sure to keep a Costco 6-pack of pasta and canned tomatoes in the pantry and we always have to have cheese in the house so it's an easy backup. When I was younger I preferred whole canned tomatoes and cut them either right before or just after I added them into the pot; lately I preferred diced as it's less work.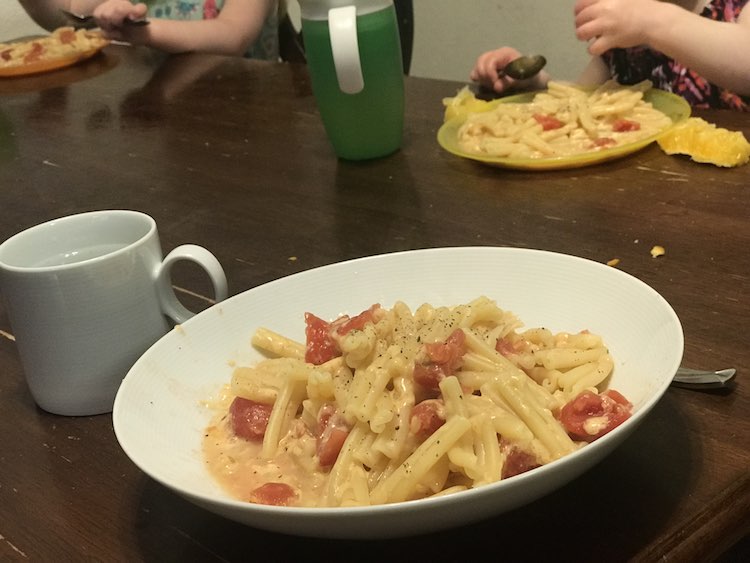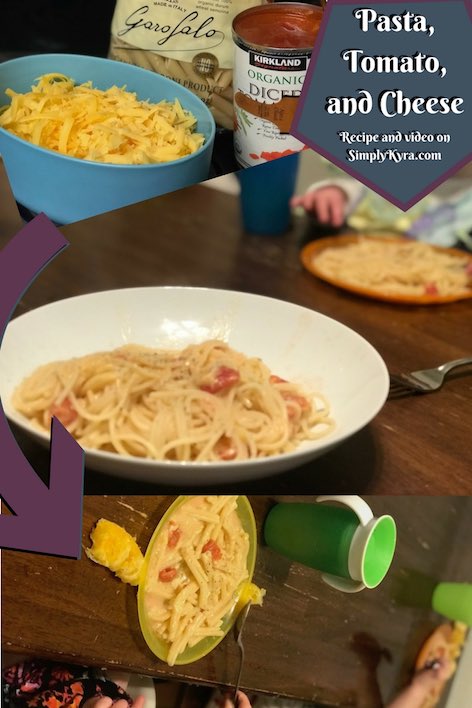 ---
---
Pasta, Tomato, and Cheese
My childhood favorite recipe that my kids now love. They normally eat a lot when I make it.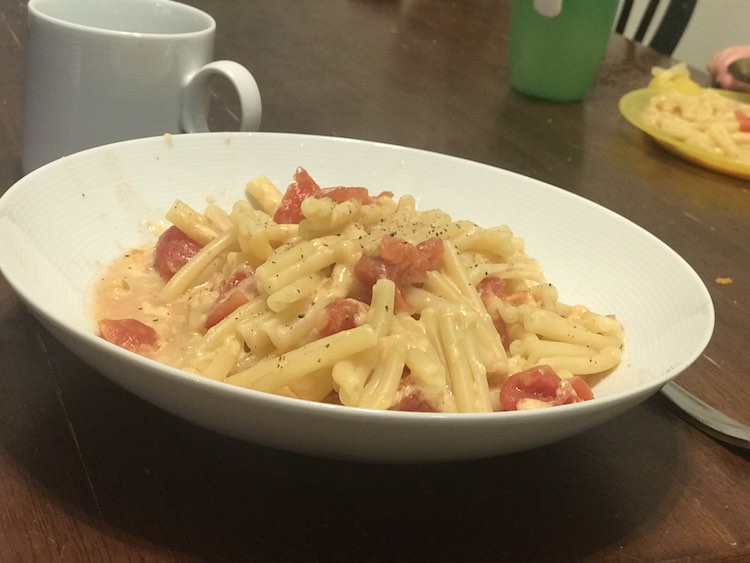 Main Course; Pasta
Prep Time: 2 minutes
Cook Time: 13 minutes
Preheat and Rise Time: 20 minutes
Total Time: 15 minutes
Servings: 4 people
Ingredients
1 pkg pasta
1 can tomatoes
2 cups cheddar cheese grated
milk preference
butter (optional)
pepper preference
Instructions
Boil the pasta according to the package's directions.
Strain the pasta once it's done cooking.
Return the pasta to the pot and add the canned tomatoes, cheese, milk, and butter. I normally check the liquid level after adding the tomatoes and then decide how much more liquid (a.k.a. milk) I should add.

Turn the burner down to low and stir the pasta until it's heated through and the cheese is all melty.
Dish and season with pepper to preference.
Enjoy!
Extra Tips
I normally leave out the butter.
If you want to double the recipe you can easily add another pack of pasta and use two cans of tomatoes. Normally I used similar-ish amounts of cheese and if I cook a single pack of pasta it's more cheesy than if I doubled it. (I used an Ikea grater and try to pack it in more tightly when I double the recipe.)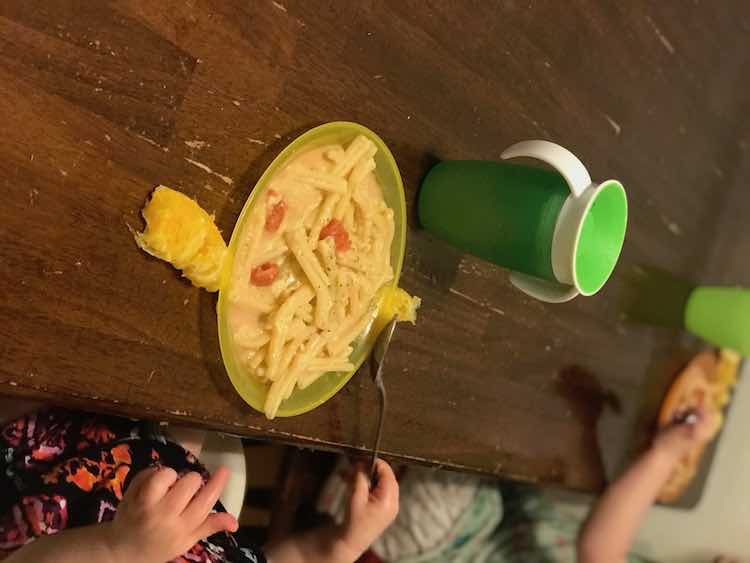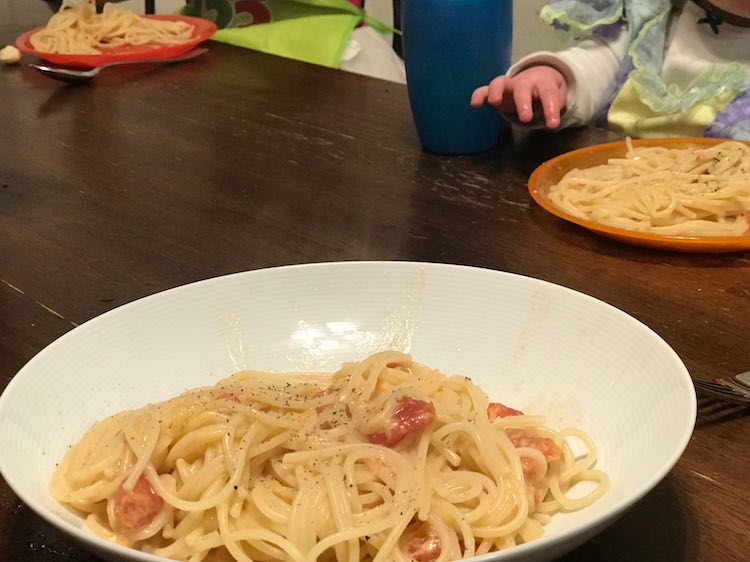 I hope you enjoy this meal. Please let me know if you change it up so we have new ways to alter it and not get tired of it over time. Reach out at any time in the comments below, through a post on my Facebook page, or tag me through Instagram.