One Pan Leftover Veggies and Rice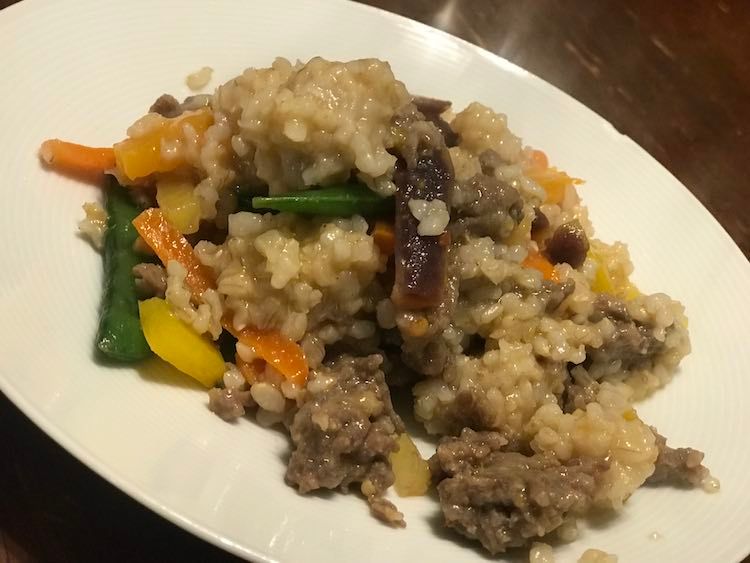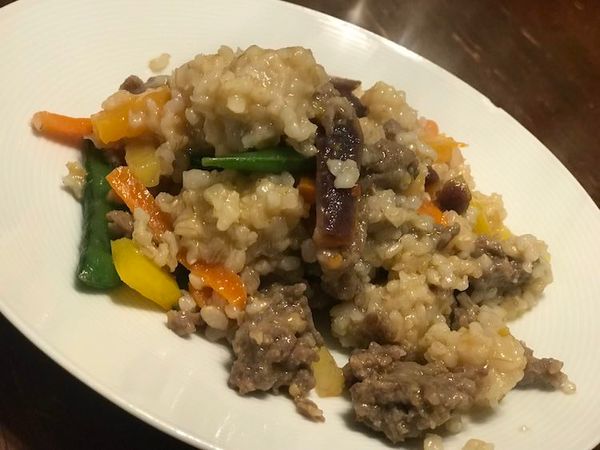 The other day I found myself with sliced vegetables leftover from a veggie platter I served. The previous day I had tried to make a dent in it by laying it out with ranch dressing to go with supper and my kids didn't really eat any of it. I wanted to get a quick meal onto the table and I also had a container of leftover rice so this idea was born!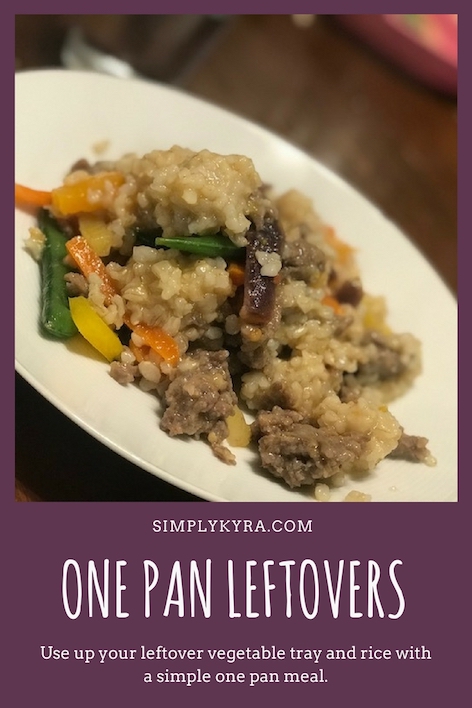 ---
Ingredients
A leftover veggie platter – I had an orange pepper, yellow pepper, bag of multicolor baby carrots, and snap peas.
Pre-cooked rice or maybe pasta
Ground sausage. I used Johnsonville mild italian sausage though hot italian would also be great. You could probably use ground beef and add more seasoning too.
Better than Bouillon chicken flavor for extra seasoning
Water to let the veggies boil a bit.
---
I started by browning my frozen mild italian sausage while scraping the top and bottom as I went so it cooks quicker and gets broken up. I didn't oil the pan beforehand as I find this generates enough oil to not stick.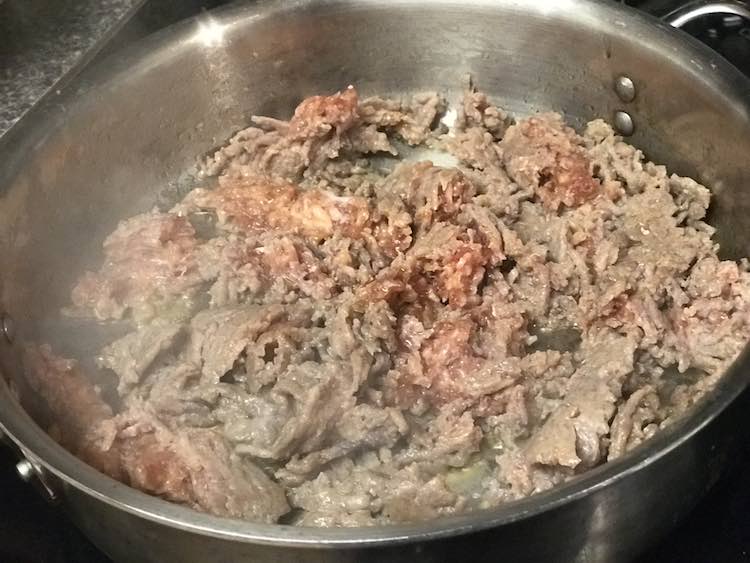 While the meat was browning I went through my veggie platter leftovers. I cut the larger baby carrots into two to six pieces as I went so they would be similarly sized and cut my sliced pepper pieces so they'd be bite sized. I left my snap peas as is. It seemed wrong to cut them smaller and I was running out of time so I didn't the first time and it worked out fine. I measured my vegetables when I was done and had about 5 1/3 cups.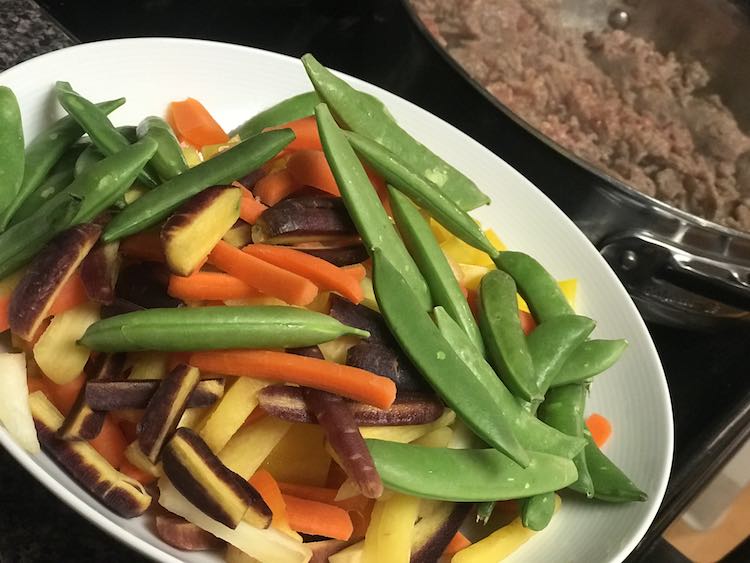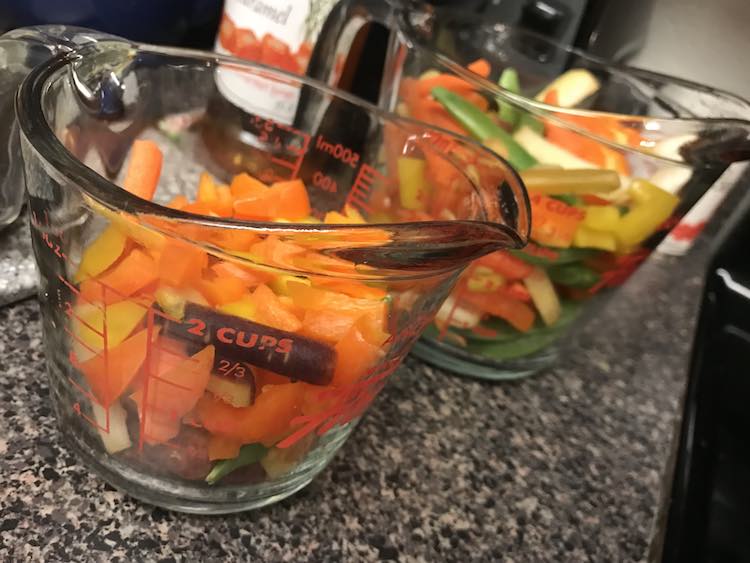 Once the sausage was cooked I tossed the vegetables overtop and then added two cups of water (to help them cook) and about a tablespoon of chicken bouillon (for flavoring). Next time I may use less water but it worked out. I then put the lid on and simmered it until the vegetables were getting close to fully cooked.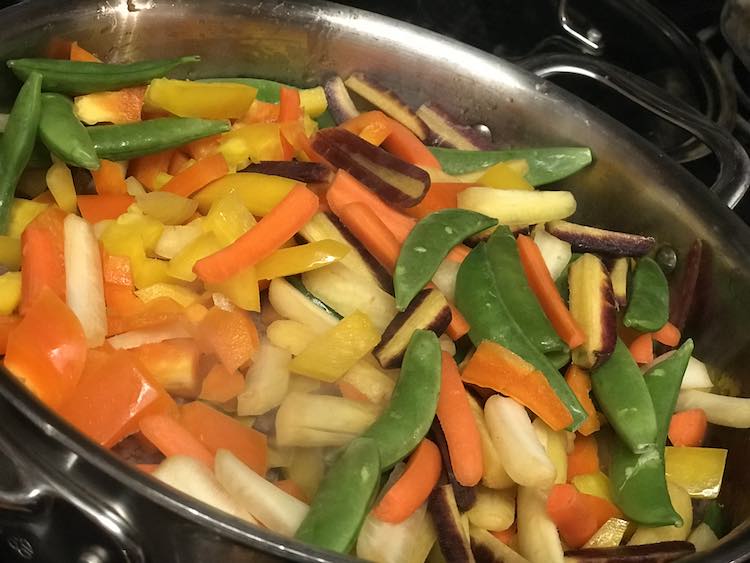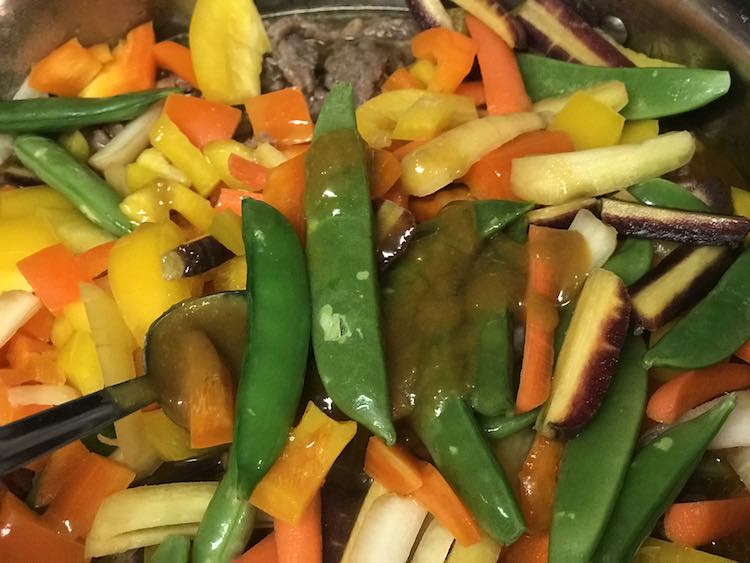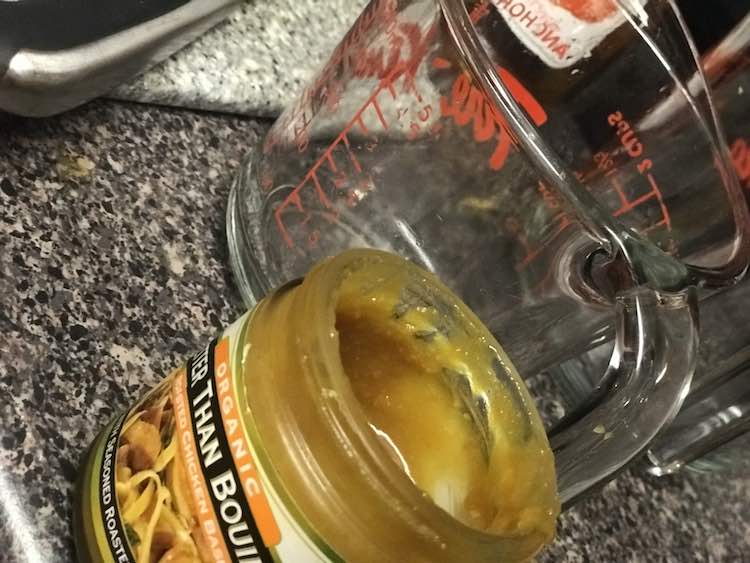 I then added the pre-cooked rice, broke it up, and heated it thoroughly.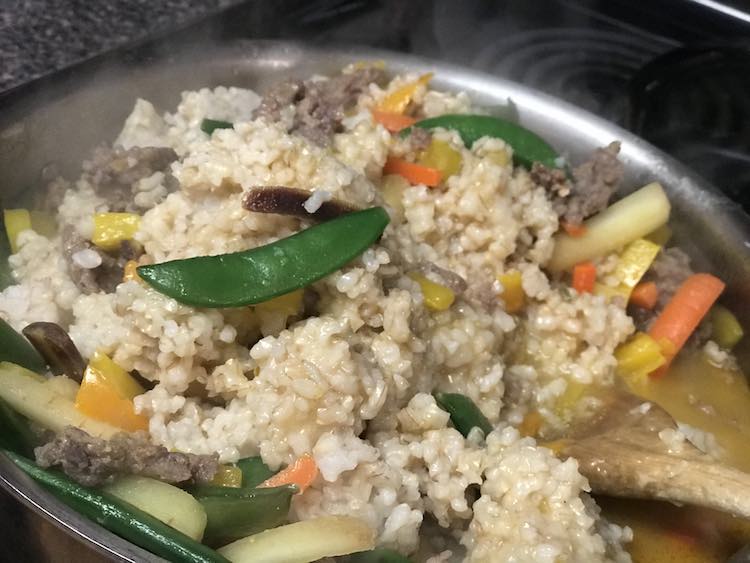 And served! Such a simple one pot meal and oh so yummy.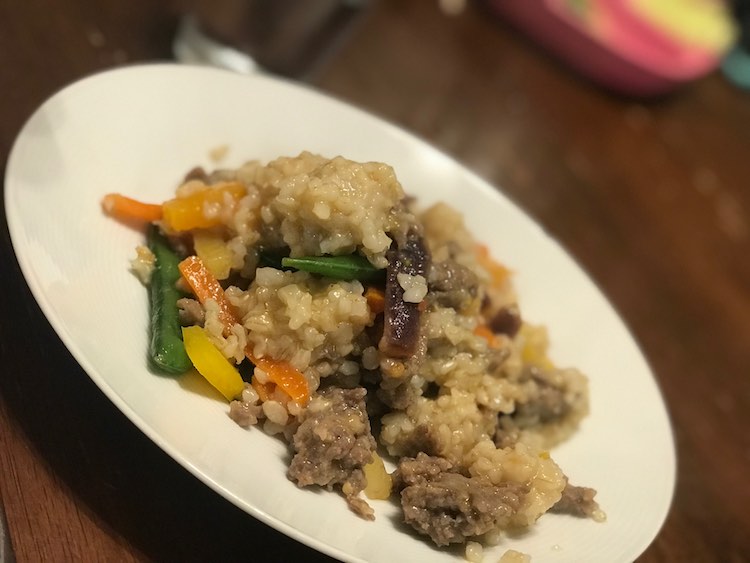 ---
One Pan Leftover Veggies and Rice
Do you have a leftover veggie you have to use? Here's a perfect way to use it up with a one pot meal... two if you don't have a container of leftover rice handy. So simple and good.
Main Course
Prep Time: 10 minutes
Cook Time: 15 minutes
Total Time: 25 minutes
Servings: 5 people
Ingredients
1 pkg Ground Johnsonville Mild Italian Sausage
5 1/3 cups Leftover vegetables (for instance peppers, carrots, or snap peas) chopped
1 tbsp chicken bouillon to taste
2 cups water to preference
leftover rice to preference
Instructions
Cook the ground sausage, breaking it up as you go until no longer pink.
While cooking see if you need to chop your vegetables smaller.
Once the sausage is done add your vegetables.
If there isn't enough water in the pan then add some for the vegetables. I added 2 cups and then added a tablespoon of chicken bouillon for extra flavor.
Once the vegetables are done add the precooked rice.
Stir and heat thoroughly.
Dish and serve.