Learn How I Easily Attached My Painting to My Kitchen Backsplash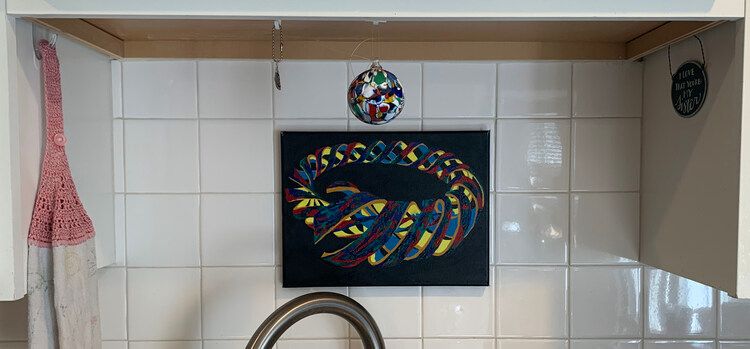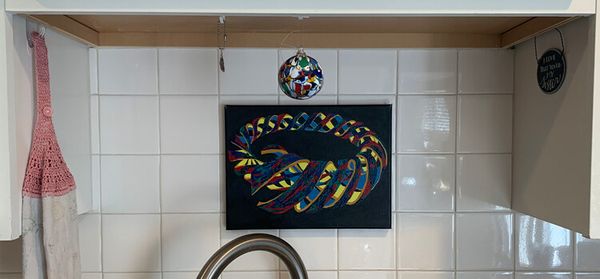 When we last moved I wasn't sure where to put all of my artwork. One of my favorite pieces was a small painted canvas with an M.C. Escher inspired spiral on it. I wanted to put it up above my kitchen sink and, at first, was stumped at how to do this. That said, once I considered using Command™ picture hanging strips I was all set to go!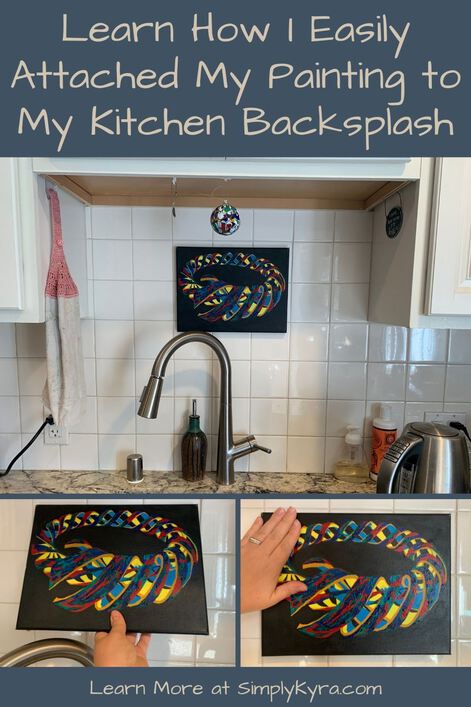 ---
Just wanted to start out by pointing out that this isn't an ad for the Command™ brand and I don't have any affiliation with them. That said, I've found over the years, that their products keep seeming like the right answer to many problems I have had and I wanted to share one of those solutions with you in case you feel the same.
---
The backsplash behind my kitchen sink is a basic but amazing white tile that I didn't want to mark up. I also wanted to add something since I was going to spend so much time doing dishes while staring at that point. My spiral painting had no other place to go and it seemed perfect for this spot so after much deliberation I realized I could use Command™ picture hanging strips to attach it to the wall and later on, if I change my mind, I can easily remove the painting and pull off the strips without too much difficulty.
Before starting I made sure to clean the wall and the back of the frame with hydrogen peroxide thus confirming both surfaces were clean and ready to go. While they dried I grabbed four picture hanging strips and put them together so I had two sets of two with the velcro sides together. I then peeled the backing off of the one and stuck it to the top left side of the wooden frame before repeating this step on the other side with the other set. I then peeled off the backing on the reversed side, lined up the painting on the tile, and pressed it to the wall. After applying pressure to either side I pulled the painting off the wall, making the velcro separate, and was left with the four command strips stuck to either the painting or the tiled wall. I then applied pressure to each of these command strips to confirm it was truly secure before putting the painting back up and applying a bit more pressure… again.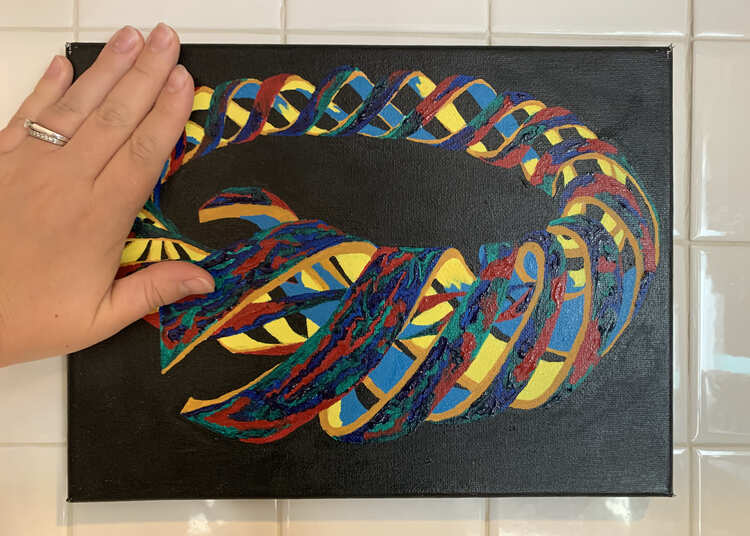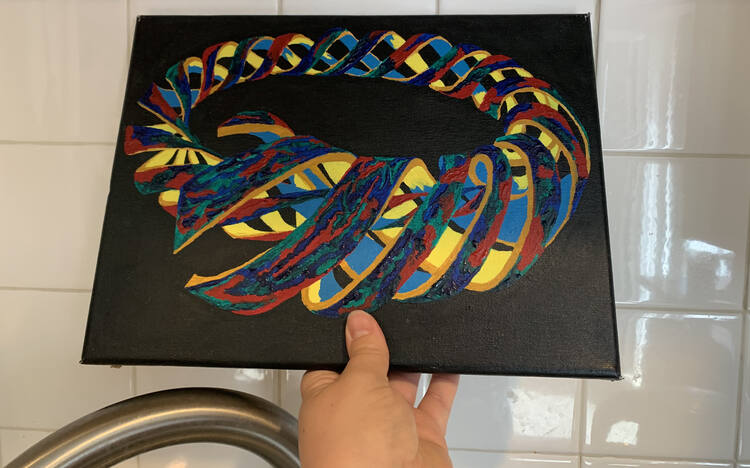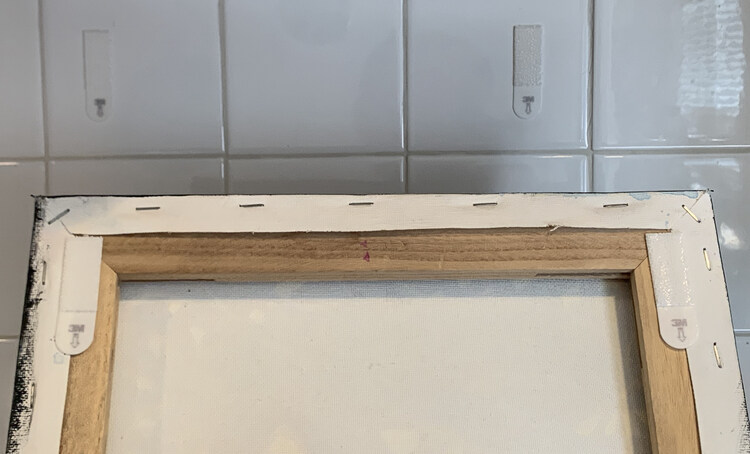 And with that the painting was hung and was ready to be enjoyed! It was so simple.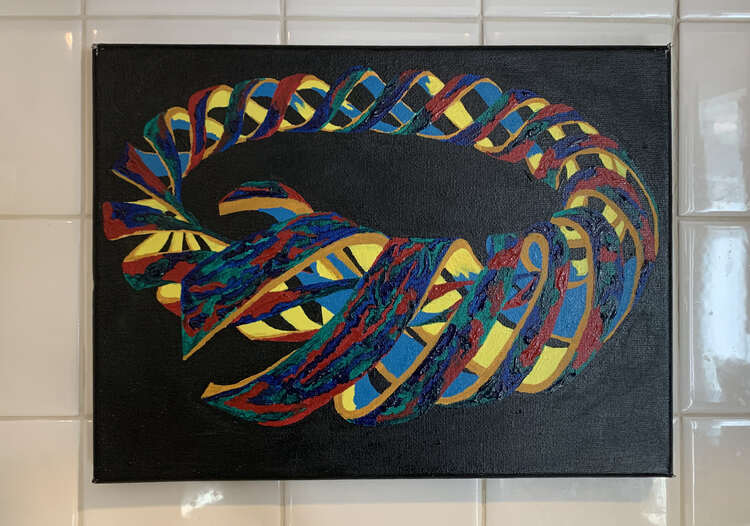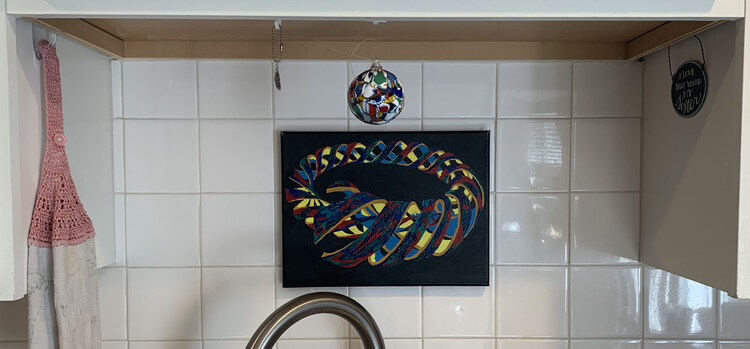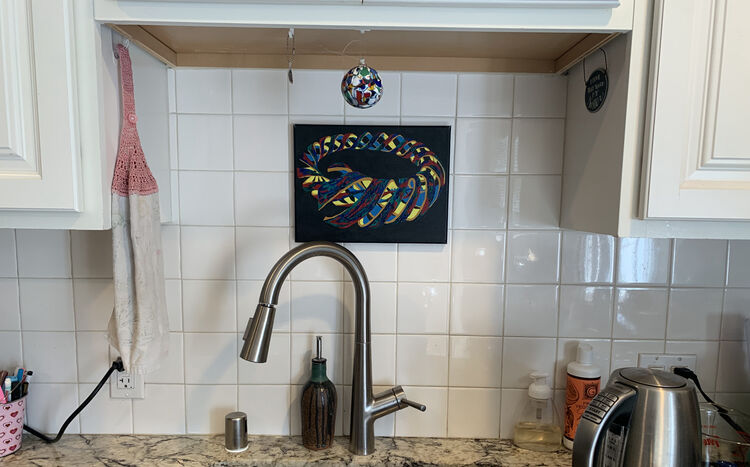 I put this painting up sometime before the pandemic and had worried about it getting splashed as it was so near to the sink. I needn't've worried as I was able to simply wipe it dry the odd time it was marked. That said, if you were hanging something much more precious to you I'd recommend putting it somewhere safer and/or protecting it somehow. Years ago, with the paintings I put up outside our front door, I used Mod Podge to better protect them and I can see potentially doing the same here at some point.
Have you been enjoying the magic of command hooks? Whether you have or if this is your first time I'd love to hear if this inspired you so feel free to share in the comments below. I hope your week is going superb!
---
If you're interested in getting any of my future blog updates I currently come out with a new one every second Wednesday and share them to my Facebook page and Instagram account. You're also more than welcome to join my email list located right under the search bar or underneath this post.