How to Order Individual Parts and Find Instructions to Make a Retired LEGO® Kit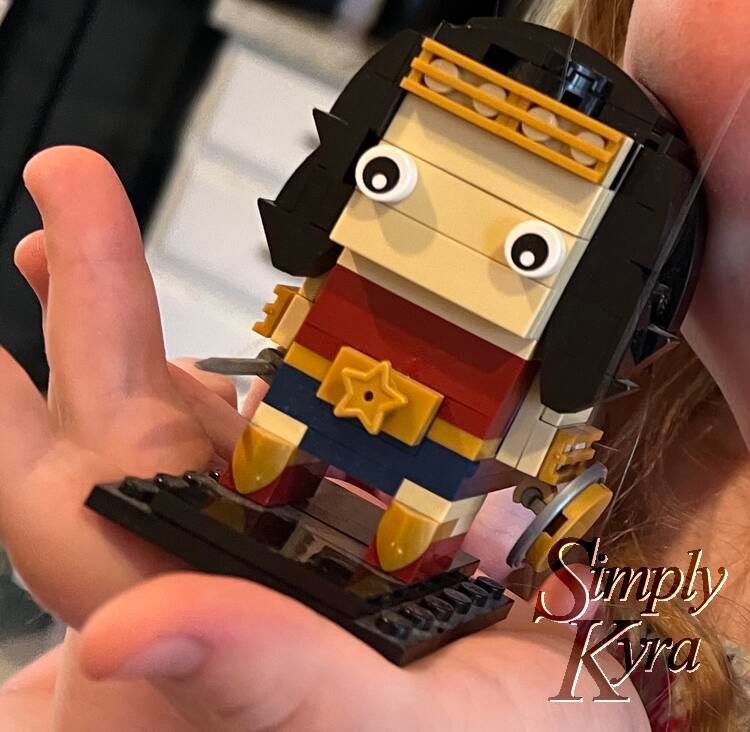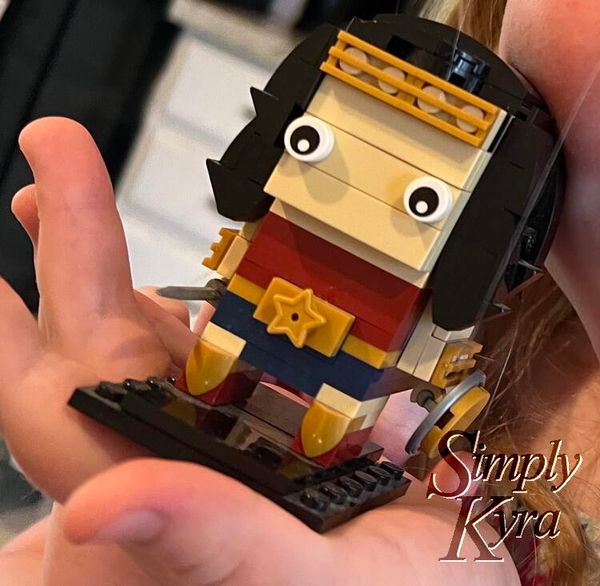 In case you're interested in building a retired, no longer officially sold,  LEGO® set I wanted to share the steps I used to recreate a set in the past. In this post I'll use the retired Wonder Woman™ BrickHeadz™ set that my eldest daughter really wanted.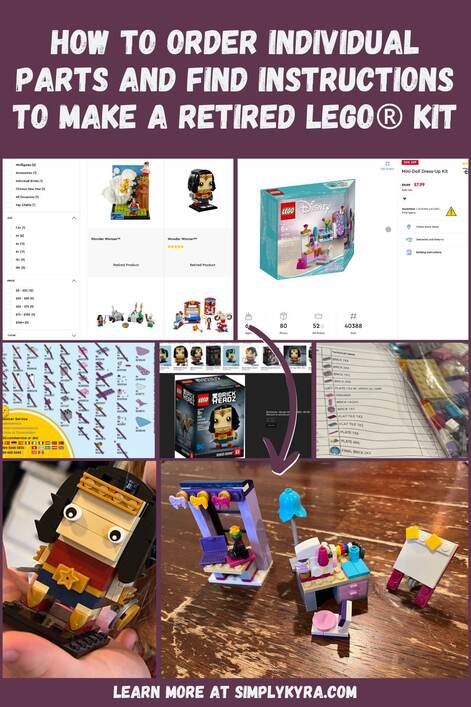 ---
First a quick aside. I have no affiliation with the LEGO® brand and make no money if you choose to purchase these products. I love building and playing with LEGO® and wanted to share what I've discovered in case it could help you.
Additionally, I originally went through this example back in September of 2021 but while editing the post in May of 2023 all the steps seemed about the same. Hopefully this is still up to date enough for you, whenever in the future you're reading this, and if not please let me know in the comments below along with the new process if you know it.
---
Find the Set Number
The first step is learning the identification number for your particular LEGO® set. For this I'd start by searching on the LEGO® website or doing an online image search using any keywords from that set. So taking the example of the retired Wonder Woman™ BrickHeadz™ (41599) set above I'd search for wonder woman on LEGO.com or do an image search for wonderwoman brickheadz. Through these methods I'd be able to find the set number, in this case 41599, for the set.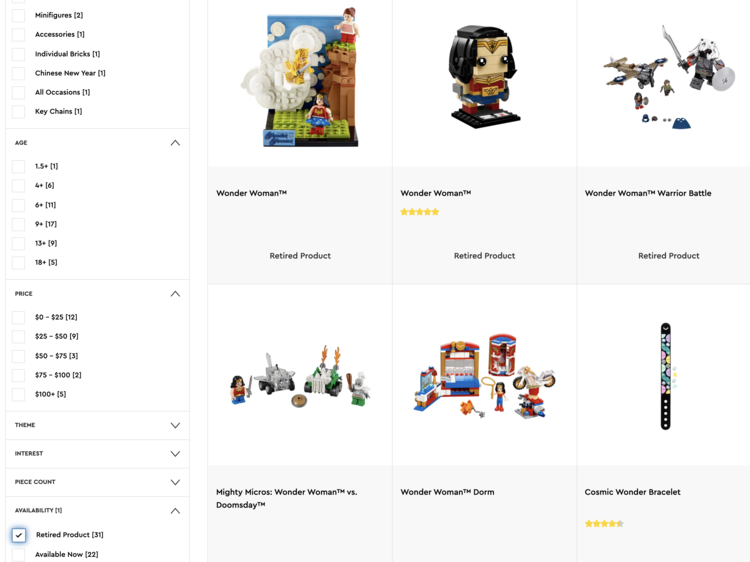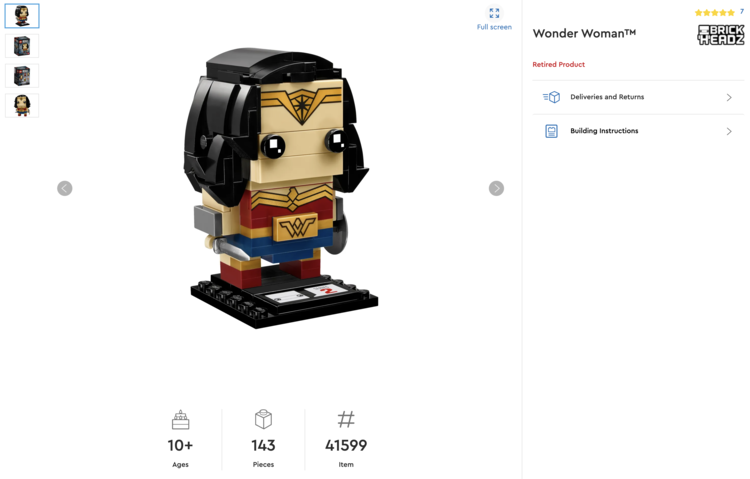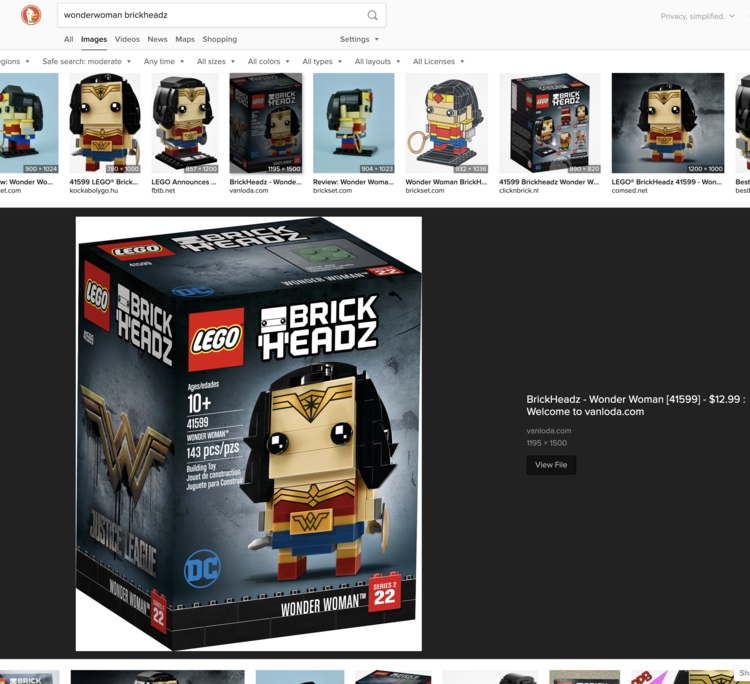 Download the Instructions
Once I found the set number the next logical step would be to use it to search on the LEGO® Customer Service Building Instructions page. This resulting downloadable PDF means I can later build the set and, most importantly at this point, see what bricks I'd need to buy in order to be able to build this set. In all the instruction books, so far, the page showing each brick used and it's quantity is located on the very last page or at least close to that last page of the book.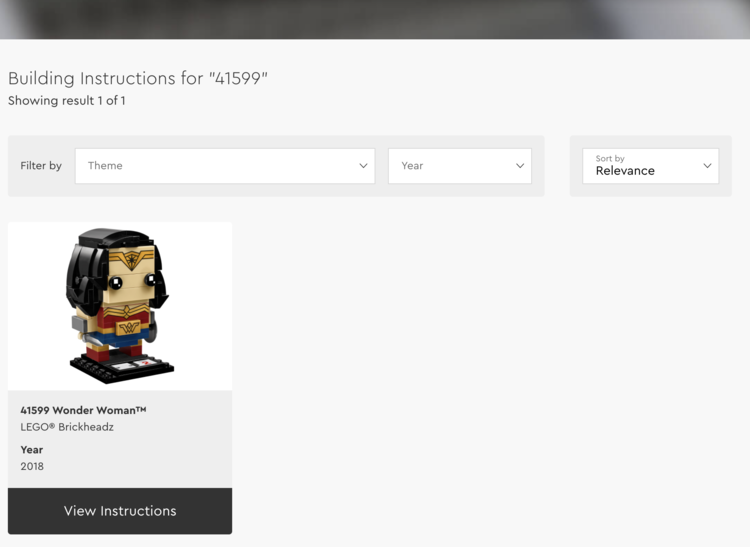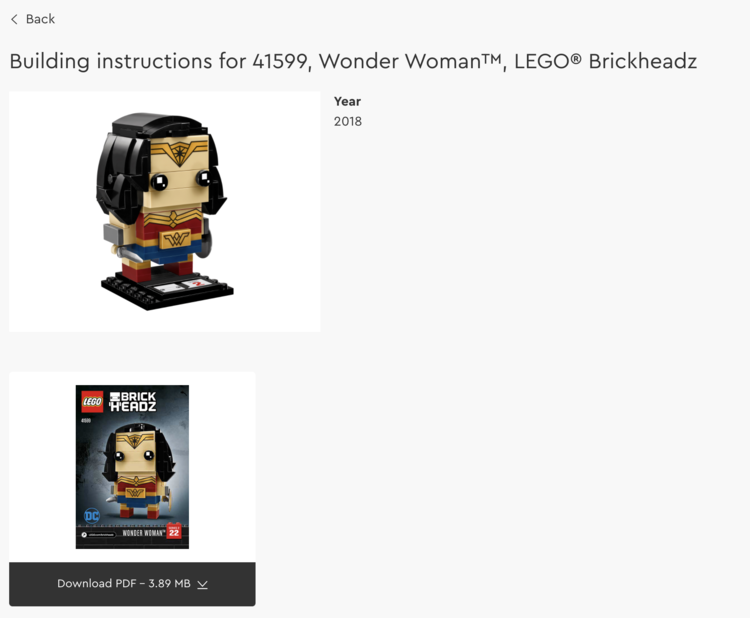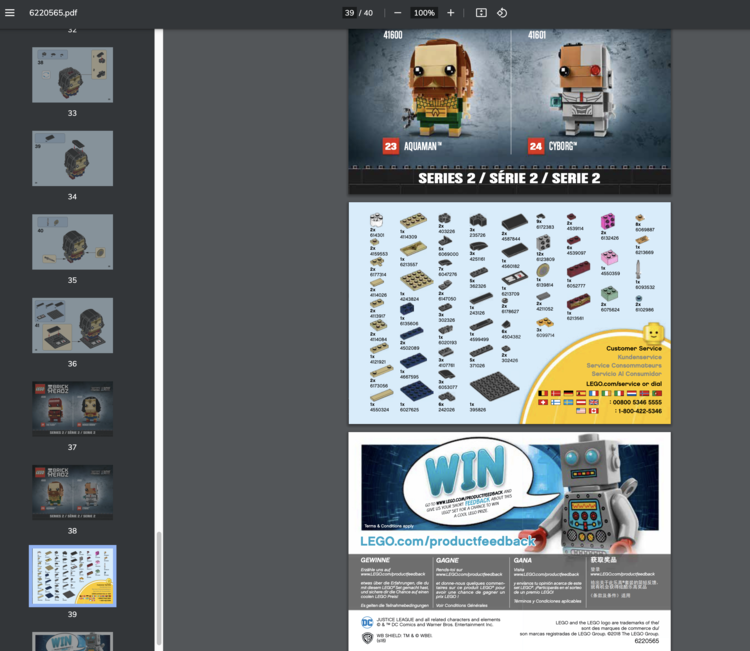 Purchase the Bricks
When first starting this post I had said I'd start with the Buy Bricks section of the LEGO® Customer Service website. I even posted about it years ago with How to Find and Purchase Extra LEGO® Parts Through LEGO.com. Sometime between taking the below screenshots and finishing this post the Buy Bricks section of the LEGO® Customer Service website seems to now redirect you to the LEGO® Pick a Brick. As such these photos may look bit different but they show a process that is still functional so I'm keeping them as is.
Anyway to buy bricks now I'd start with the LEGO® Pick a Brick website and search by the set number to see all of the related and available bricks. Hopefully this way you could purchase all of the needed bricks and build the retired kit yourself! Searching for the Wonder Woman™ BrickHeadz™ (41599) set I was surprised to only see 48 bricks listed as the instruction book showed that I'd need fifty.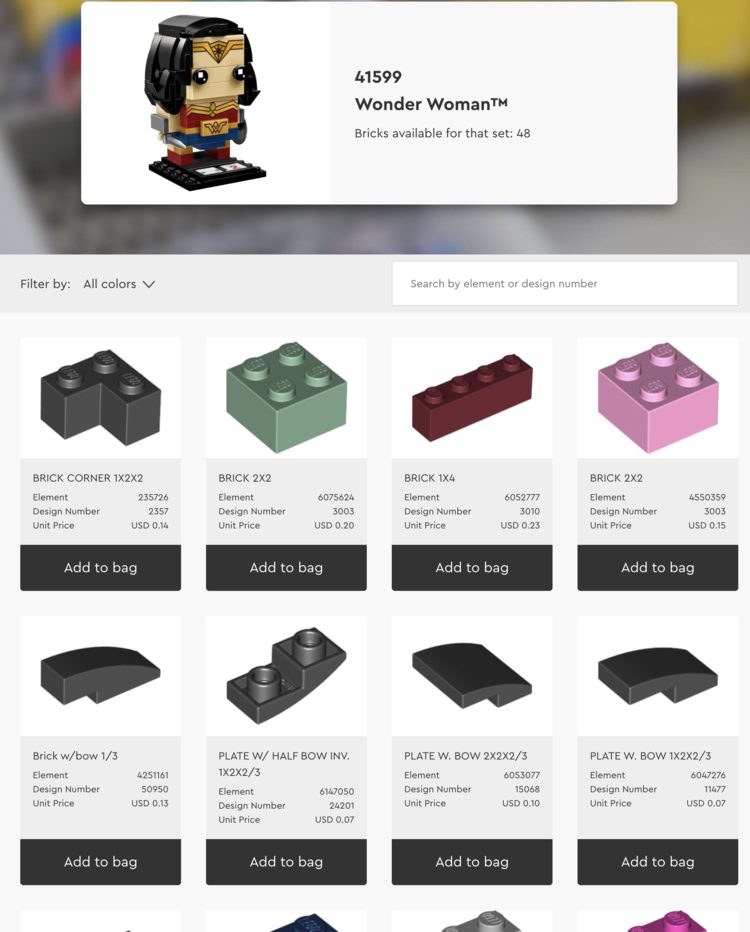 While selecting the bricks for this set I took a screenshot of the brick list in the instructional PDF and went through each one individually. For the bricks available I added the quantity needed to my cart and then crossed that item off of the screenshot. If a brick was out of stock I knew I could wait for it to come in or, more likely, used the brick's design number to see if it came in a different color. If there were no similar bricks I next needed to do a bit more detective work and look through the instructions for where the brick was used to see if it was hidden or not. Depending on the brick and how it was used I could then combine different bricks together to make something similar, find something completely different that fulfills a similar purpose, or skip it all together.
I went through all 48 of the bricks needed and either added them in the right quantities or knew I needed to figure out a substitute. With the physical crossing off of each item from my screenshot I knew I wasn't going to forget anything.
And Now Wait...
Once the bricks and any required replacements are ordered all that's left to do is wait for them to arrive and then jump into the build!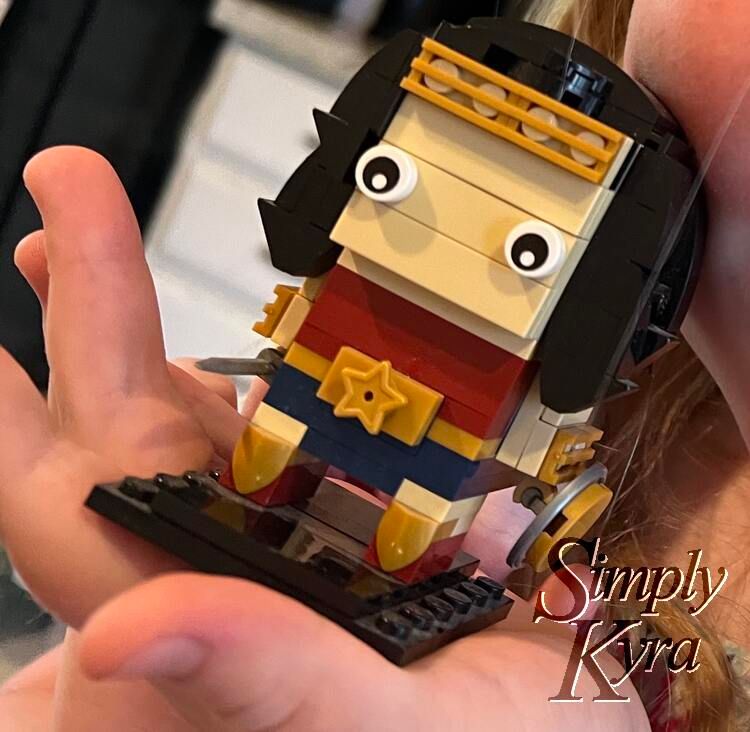 ---
Even More!
I love how LEGO® keeps all of their instructions available online making it easier to build past sets.
Sewing Machines
I especially appreciated this fact when I stumbled across a Disney Princess set number 40388, including a sewing machine, that was out of stock but on sale through the LEGO® website. At first I waited patiently hoping it would come back but then I decided, just for fun, to look up the instructions and check out the coorelating Pick a Brick parts. I realized the resulting brick count matched the unique bricks shown in the instructions, ignoring the capes, so I assumed I could easily recreate the set. And I could! Other than the missing stickers and the capes I had the set! And then later when I found another sewing machine set I repeated the process again. This time the lack of stickers were a good thing as the white board now looks ready for a planning session. And technically it may have been even cheaper than the set if, both times, I had only bought the sewing machine and ignored the rest. More recently I heard about a vintage sewing machine included with one of the jazz sets so maybe I should go check out those instructions and buy the parts for just the sewing machine and ignore the rest of the set.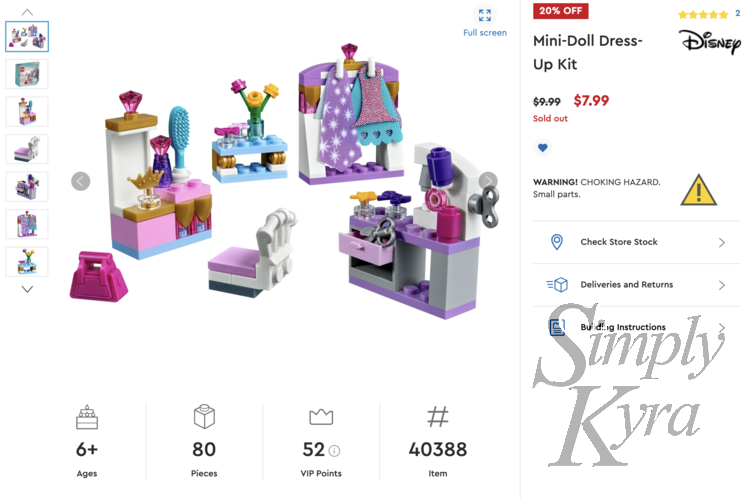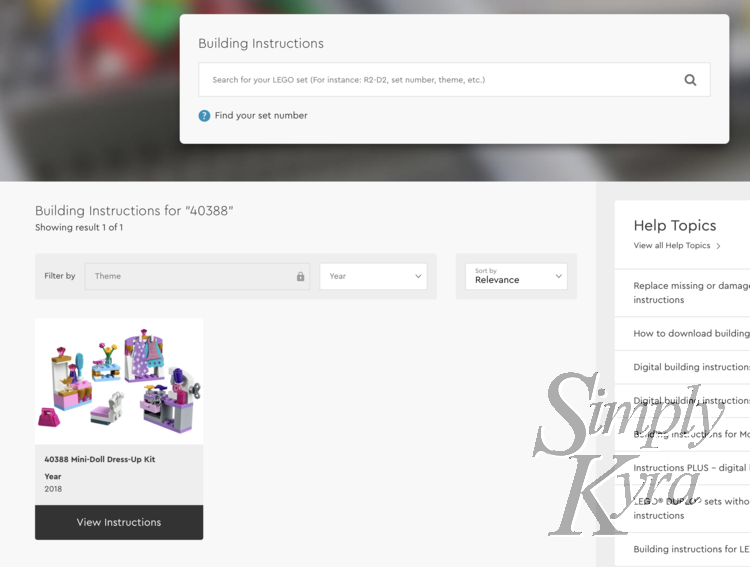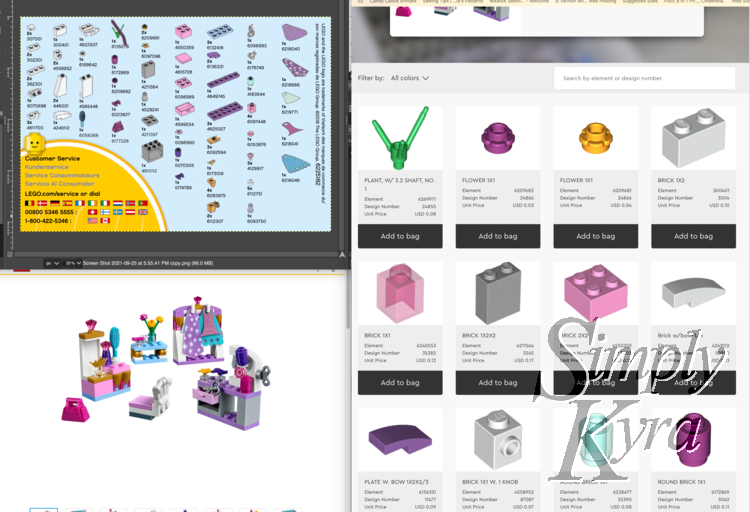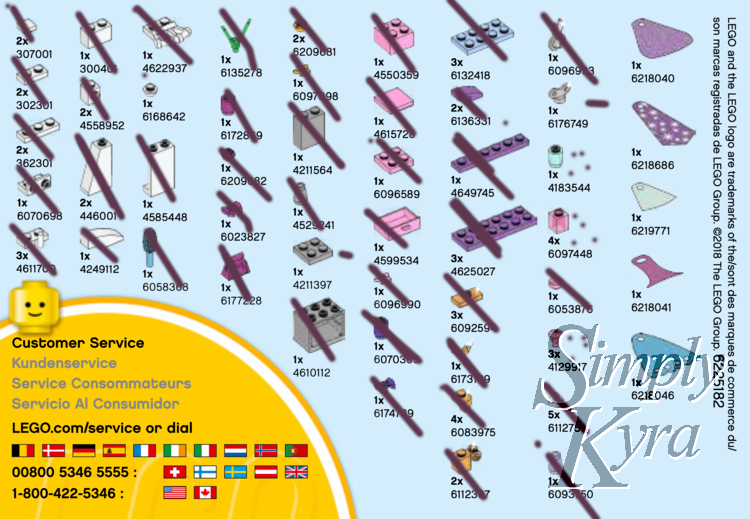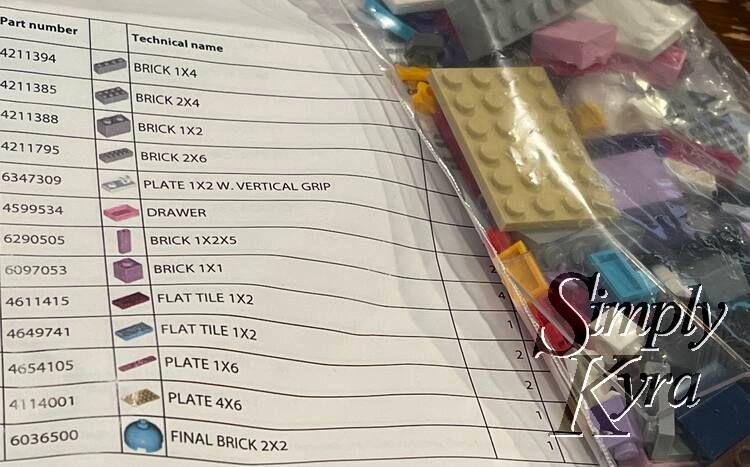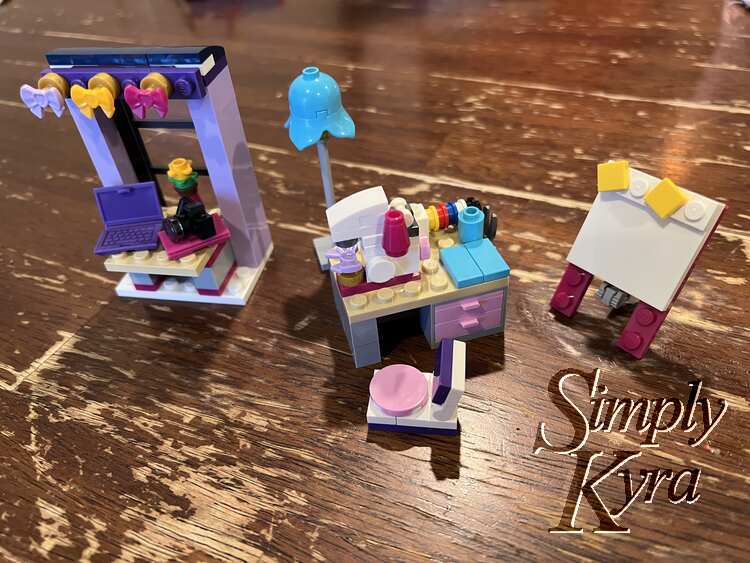 Botanicals
I'd also been spending some time with the LEGO® botanical collection and realized I could hypothetical create my own uniquely colored bouquets so I hopped back online and searched for the flower sets online and then narrowed each set down to a flower or two. After selecting which flower I liked the most I next went through the instructions figuring out which bricks listed in the back of the book I needed and exactly how many. From this list I selected a brick and looked up the part number, recorded it's coorelating design number, and then looked it up again by the design number so I could see which colors were available to buy. I then opened a new tab and repeated this process with the next brick. After all the bricks needed for that flower were opened I compared the tabs to see if there were any matching colors I could use for the flower. I quickly realized that it would be tough to recreate the whole bloom in a single hue as so many bricks had mismatched colors offered so I temporarily gave up my pursuit but may try again in the future.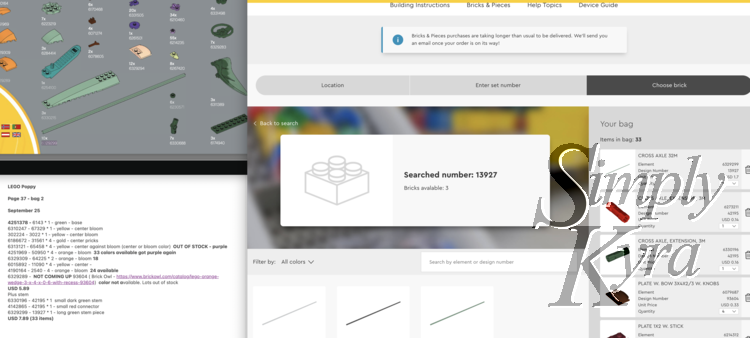 ---
And those are, I think, the only retired LEGO® sets I've bought through loose parts... at least so far. I'd image the price discrepency between the larger sets would be even greater so that combined with missing bricks and no stickers could make this venture a bit disheartening. That said if you really want that particular LEGO® set it is a possible option.
On that note have you recreated retired sets before? If so did you do it similarily to me or in some other way. I'd love to hear about it so feel free to share in the comments below! Hope you have a great day.
---
If you're interested in getting any of my future blog updates I share them to Facebook and Instagram. You're also more than welcome to join my email list by subscribing through the header, footer, or under member discussion at the bottom of this post.