Getting Comfortable with Rebecca Page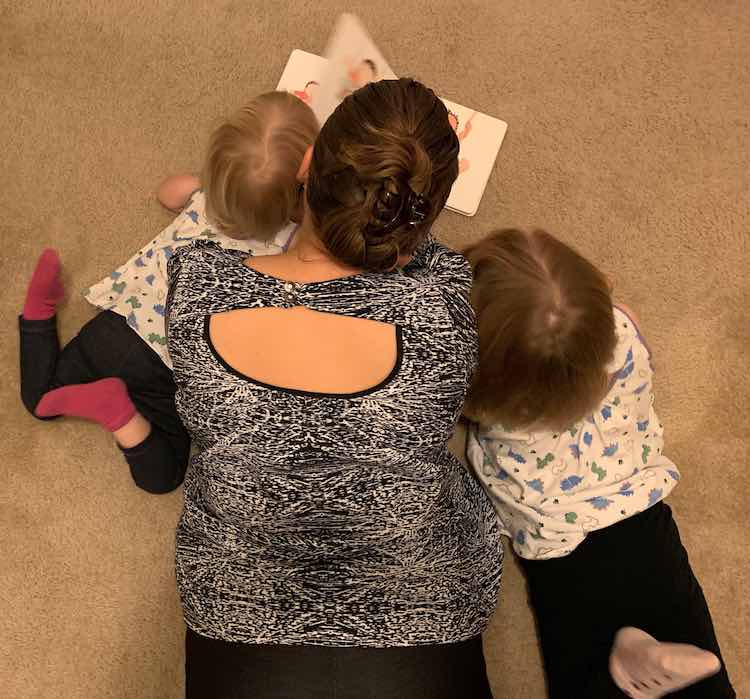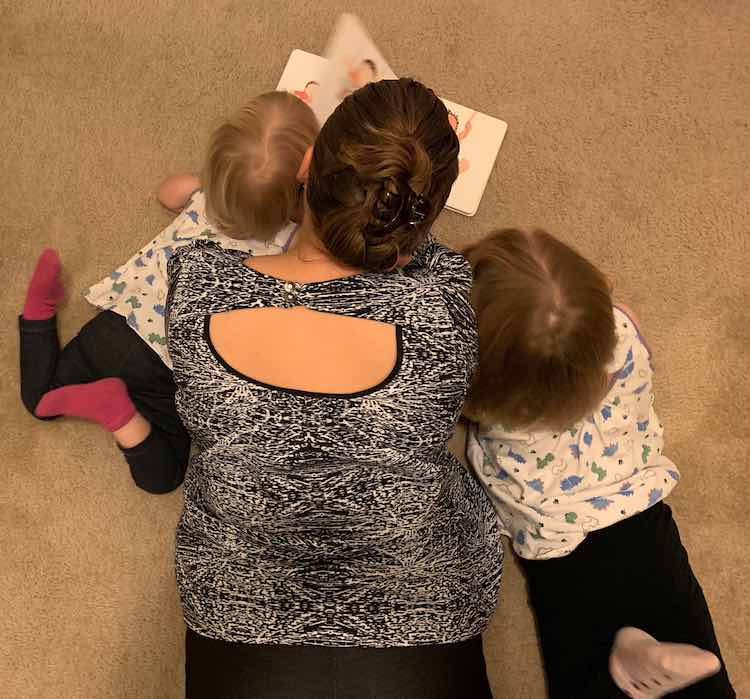 When I first found out that the next Rebecca Page blog tour topic was going to be 'comfy' I got excited and immediately thought of pajamas. I was thinking of altering the Pippa pants to be comfortable shorts and pairing it with a simple Chloe Cami; maybe make an entire multi-piece set with different matching fabrics for an easy mix and max pajama set. Grab whatever top and bottom you feel like and have them match. Sewing up a comfy Circle Cardie or Cora Cocoon would be a perfect addition if you're a bit cold before bed. Rebecca also has several dress patterns that might make adorable nightgowns too. I couldn't decide! But then I remembered the Instagram ads that I had been getting for Rebecca Page's patterns and in particular the St. Tropez Swing top that I had been repeatedly drawn too and needed to sew up… so I changed my idea of nighttime comfort and instead decided to work for the daytime hours for my version of comfortable for the Rebecca Page Comfy Town Blog Tour.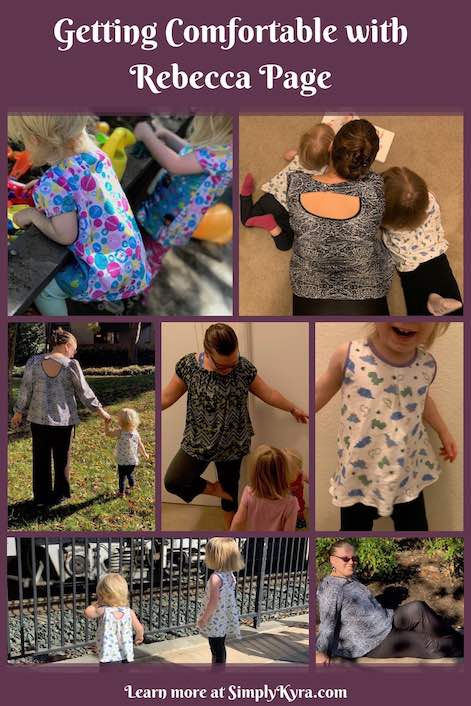 ---
For any comfortable outfit you need to start with comfortable pants and Rebecca Page's Pippa Pants (ladies or kids) are perfect for that. I've sewn up the Pippa Pants several times and they're all so comfortable. One of the two pairs I sewed up this month was a 3/4 length mystery striped knit with a black cotton lycra flat waistband for simple comfort. I wasn't sure what length I preferred so ended up leaving them unhemmed since I could always trim and/or hem them in the future. I love them. They're perfect while working out, hanging out around the kids, or even going outside. In the pictures below I paired them with a lightweight knit Olivia Top for the ultimate comfort around the house without the fear of someone at the door.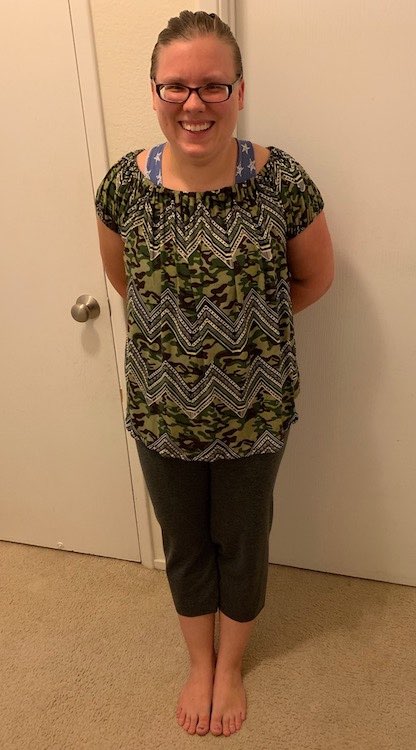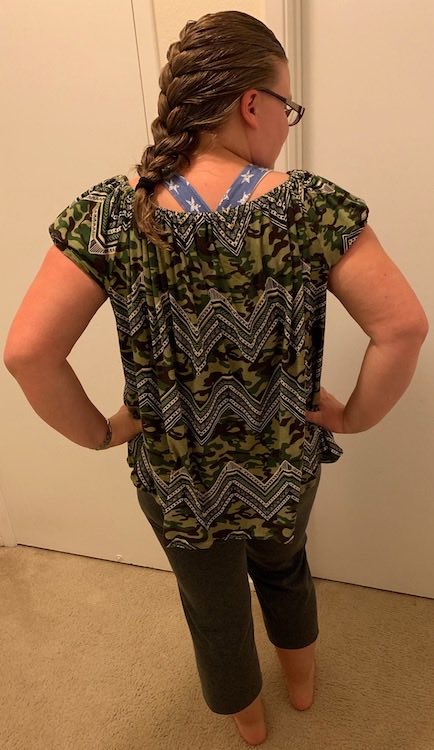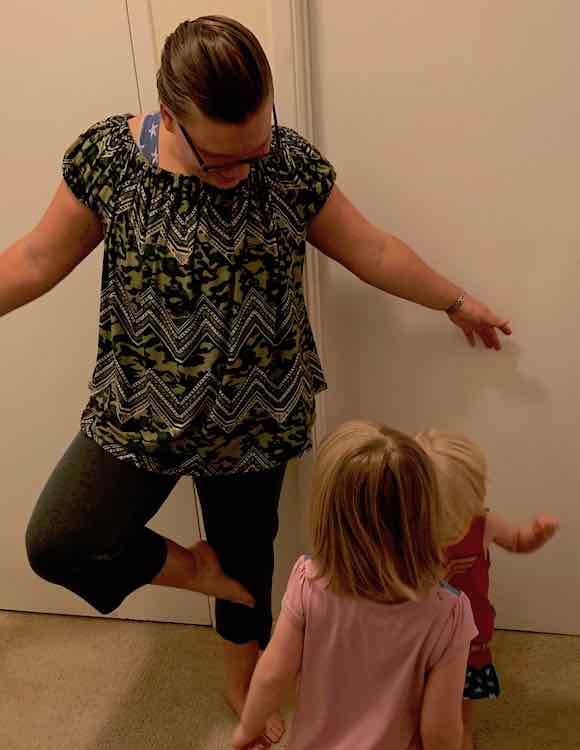 If you're planning on wearing your pants outside of the house you could always add a pocket to them for the comfort of having your phone (cough cough camera) handy. On my newer pants I used the ruched waistband with ties and drafted two simple phone-fitting rectangles for pockets.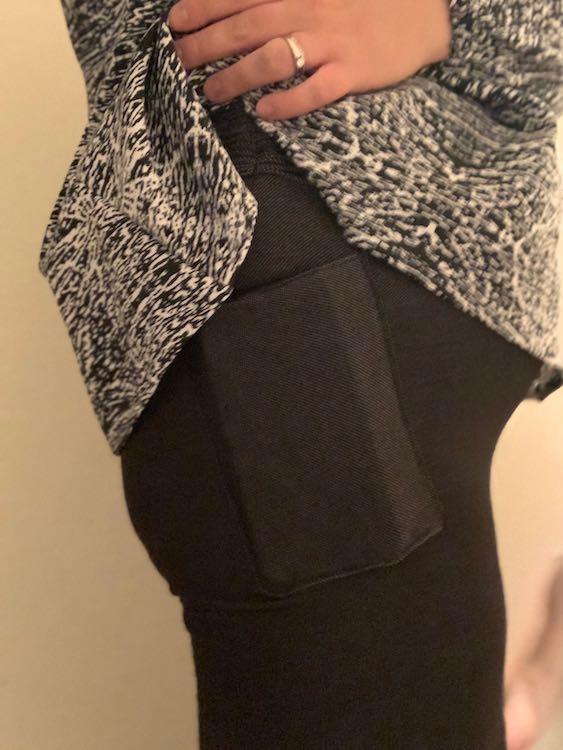 For last month's pair I used the patch pocket add-on to make two classic patch pockets while temporarily forgetting the Pippa Pants doesn't have an outer side seam; however, it still works perfectly for keys and my phone on the way to gymnastics with the kids. I ended up sewing along the outside of the pocket and try not to store my keys in there too long since I don't know how long the pocket will hold up under the weight and sharpness of the keys.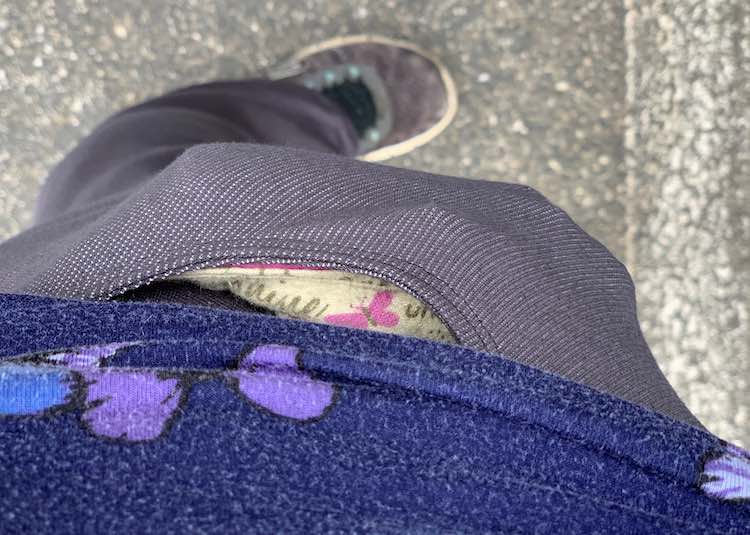 I find clothing is only as comfortable as you are when wearing it. Clothing you enjoy wearing seems to be because you like how it looks, how it fits, and then how comfortable it is. For my kids the dinosaur, vehicles, and lately heart amounts are some of the big factors in the clothing they like. I love the Rebecca Page's woven patterns as the sewing construction and all the hidden seams makes both the outside and inside of the garment so gorgeous. I finally sewed up the St. Tropez Swing Top and the construction was perfect and had me marveling as each facet of the garment was sewn. The finished seams and elegant lay makes this a lasting garment you're proud to wear out to a fancier event, but is still comfortable enough to just stay home and play. The top can be made from woven or knit (up to medium weight) so I used a non-stretchy knit from my stash (originally from JOANN Fabrics) for mine and some t-shirt jersey knit from Sly Fox Fabrics for the girls. For all three garments I used solid coordinating quilting cotton to make the bias tape and extended the color into the back facing. I used KAMsnaps on the girls' shirts so there would be no potential to get their hair caught on buttons, but couldn't resist using some sparkly buttons on mine. The only alteration I made from the pattern was shortening the bottom hem a bit and adding my buttons on at the end to be doubly sure on button size and placement.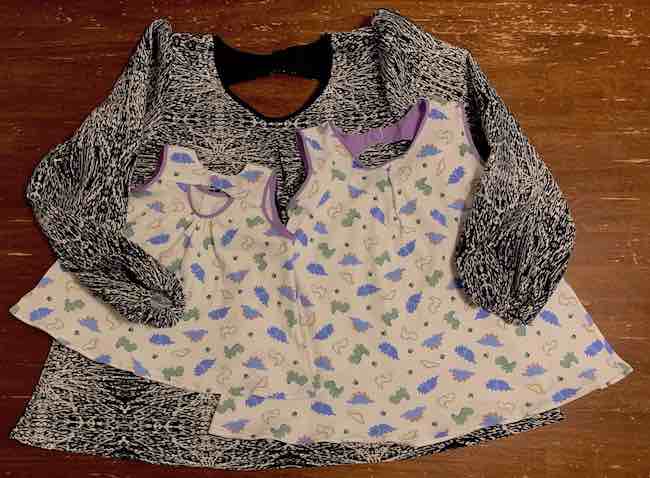 This garment is comfortable enough to be worn around the house for cozy reading and play.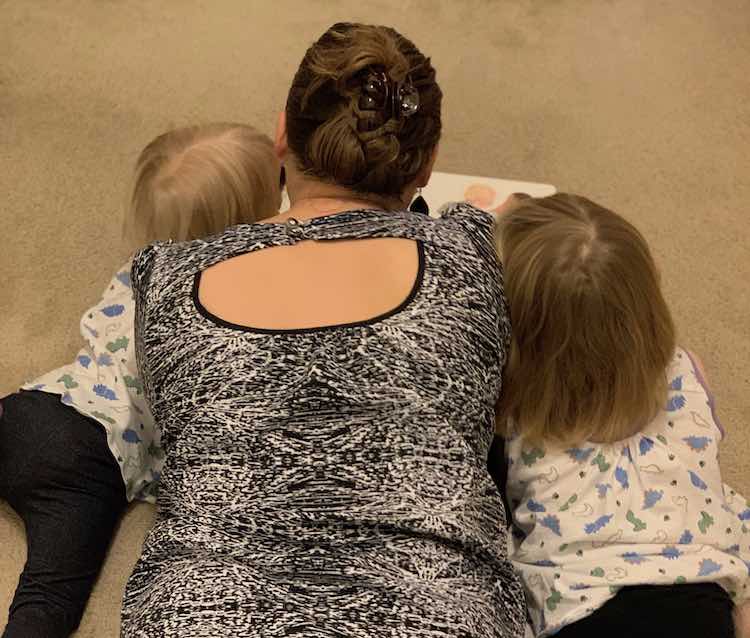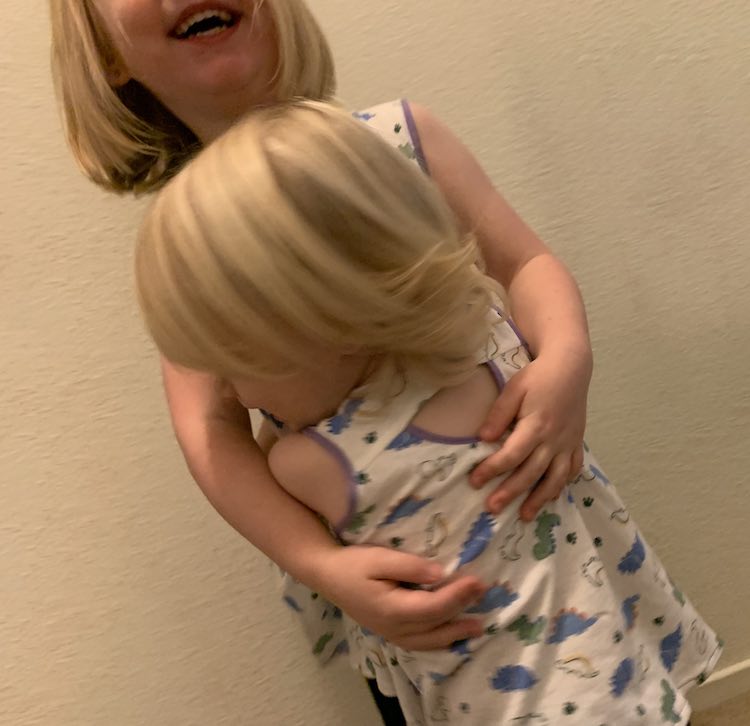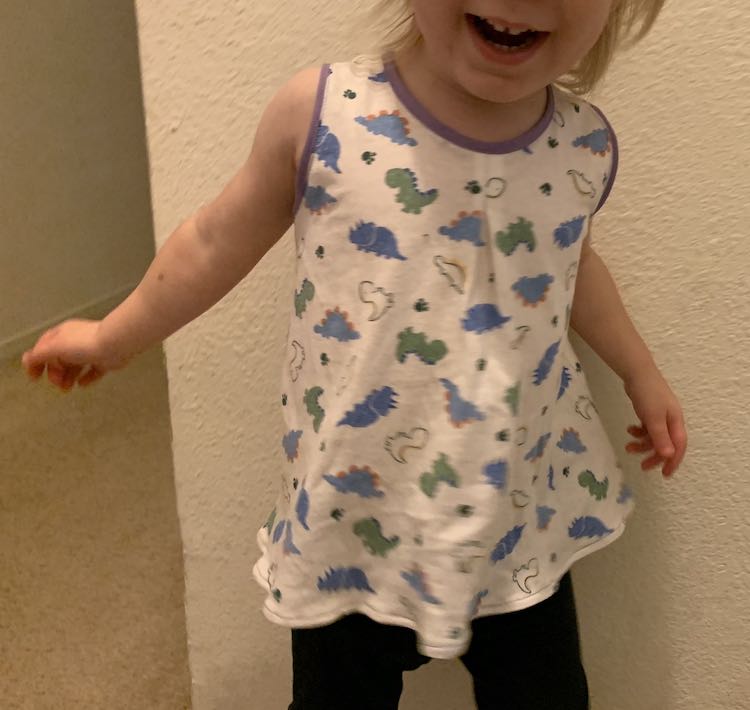 Yet the garment construction calls for it to be shown off by getting out of the house too. It was perfect on Sunday to wear on the walk to the farmer's market in the leaves,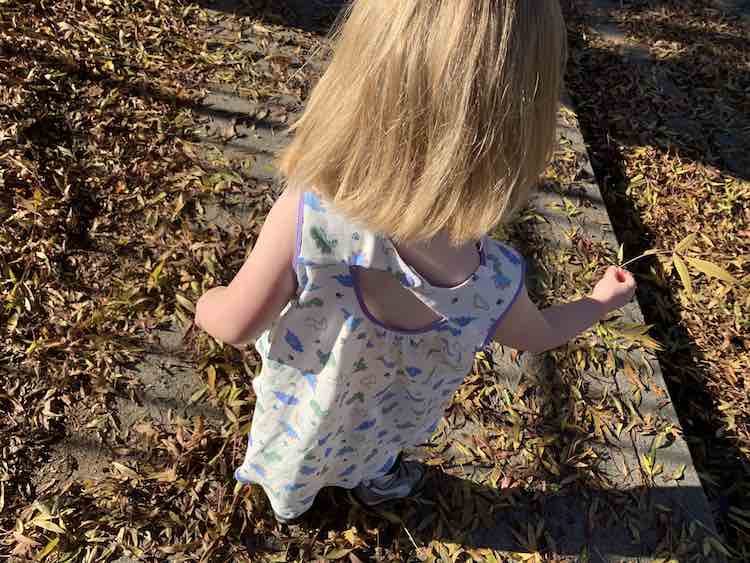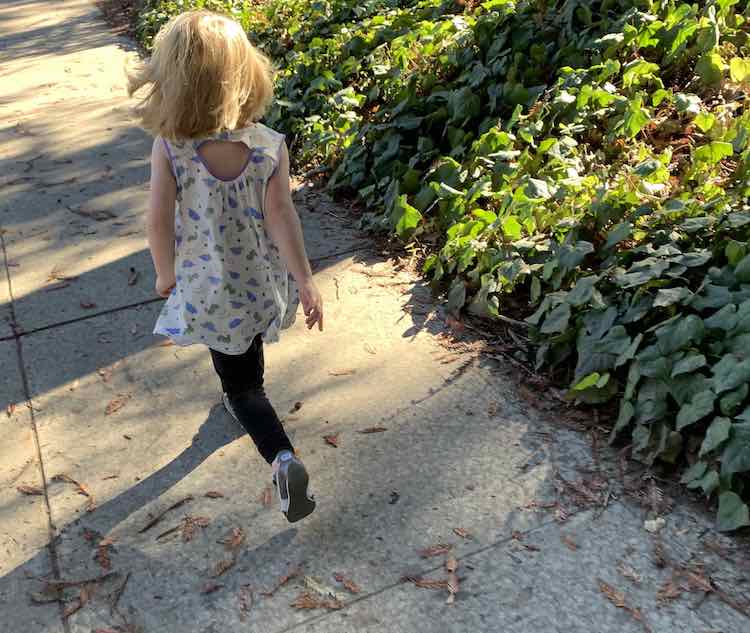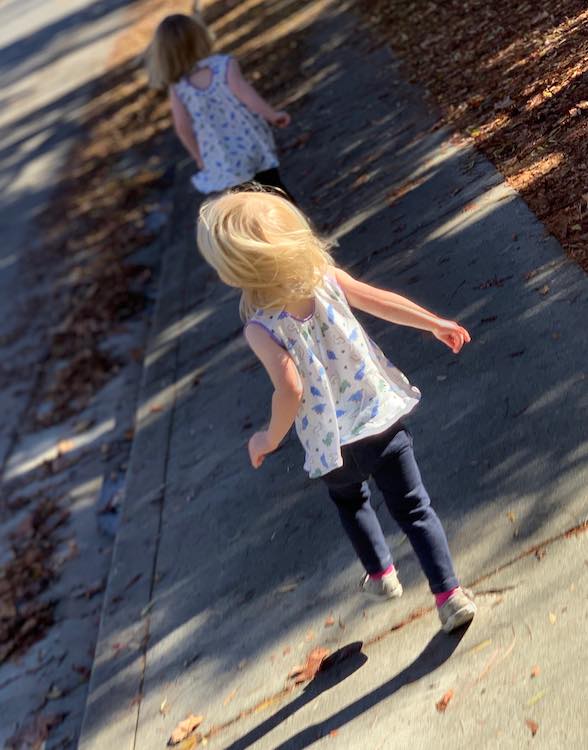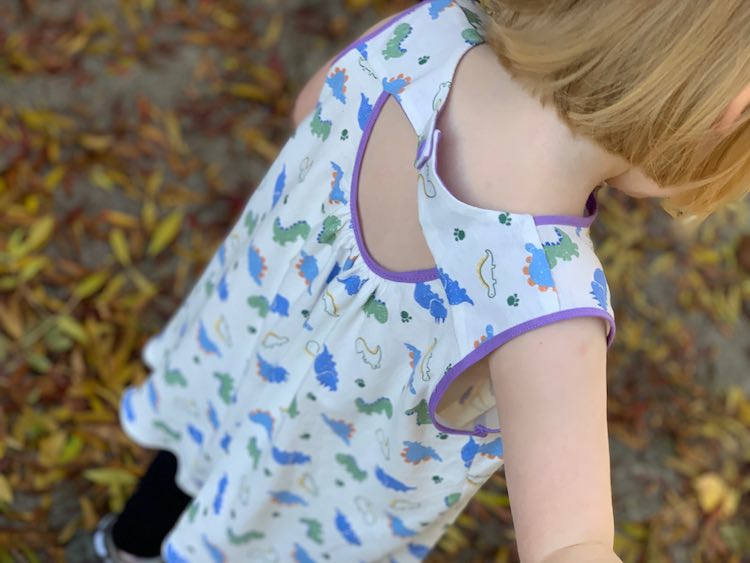 take photos,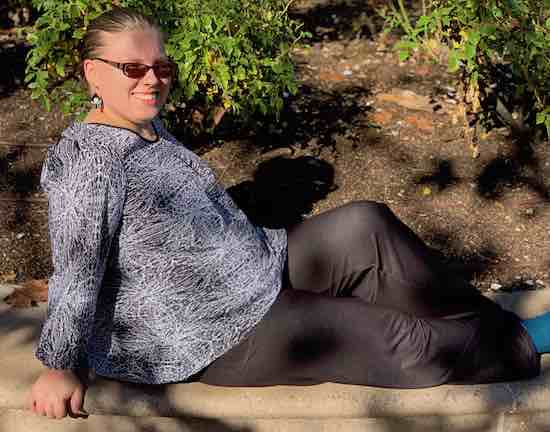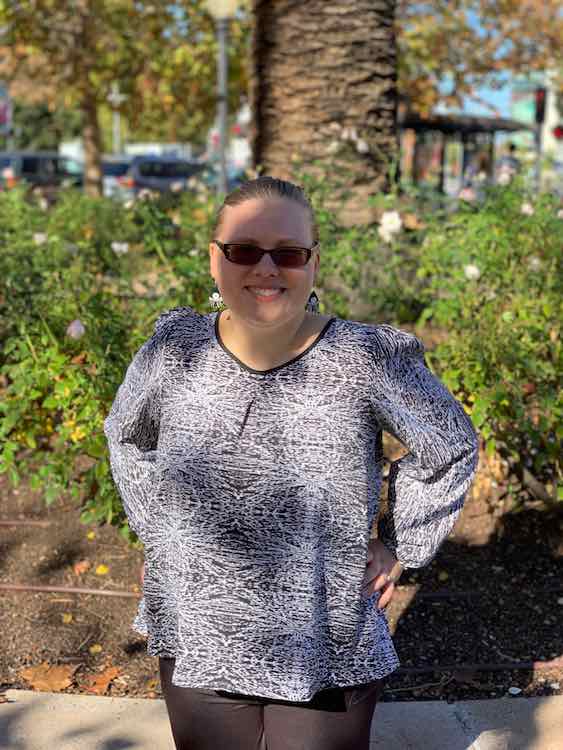 watching the train go by,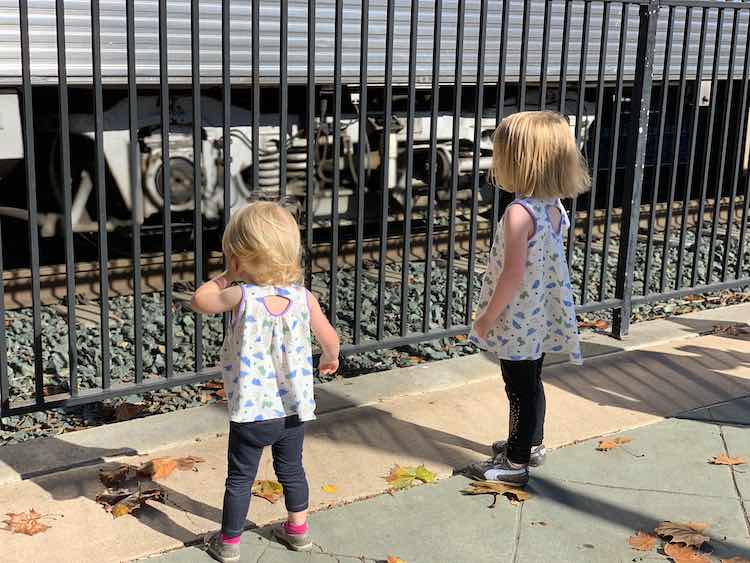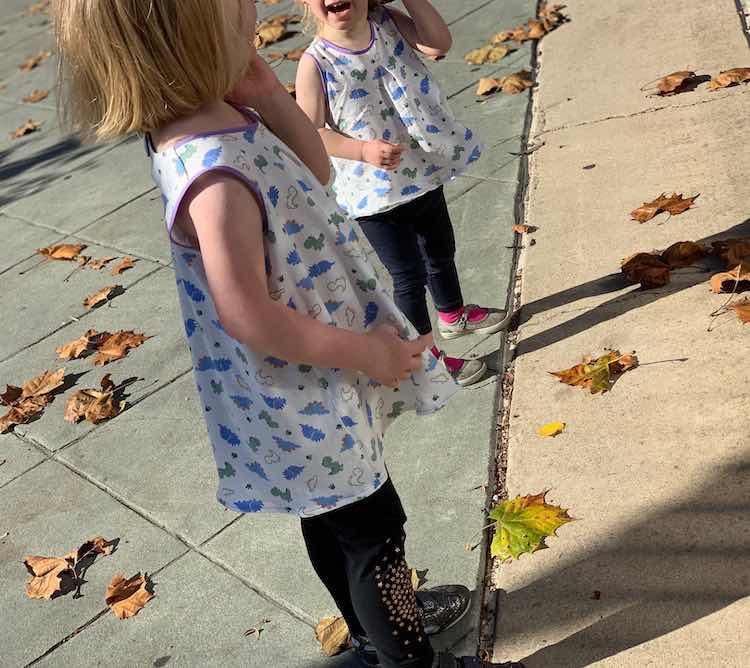 and just all-around fun.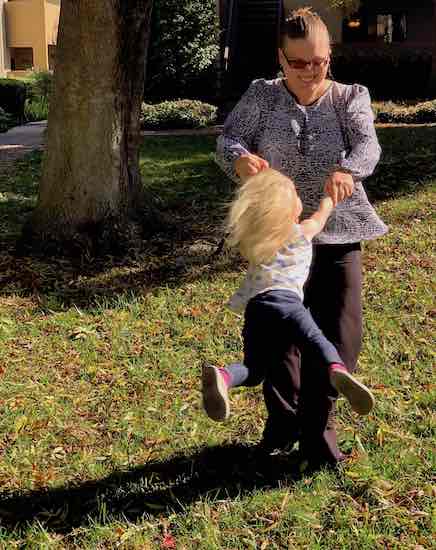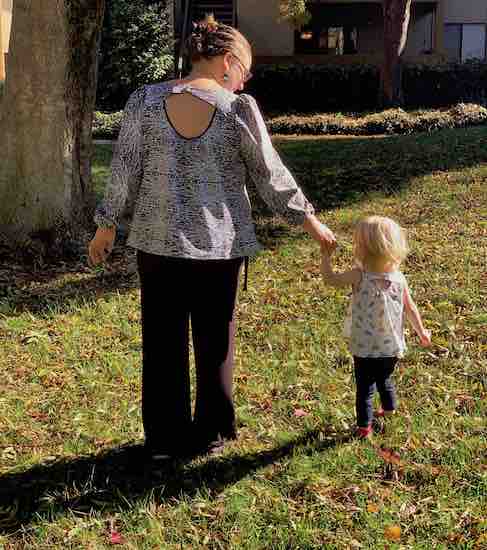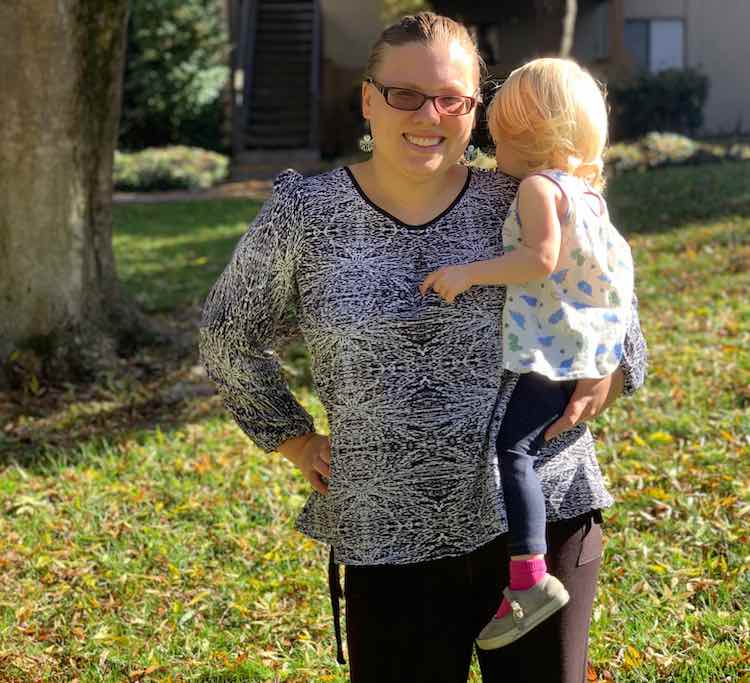 I hope this helps inspire your own comfy wardrobe. I love how comfortable the Pippa Pants are and how by adding simple pockets for my phone I can enjoy them at home while also wearing them while heading to mommy and tot gymnastics. No more worrying about your jeans while warming up and stretching in class. I love how these top patterns are comfortable to wear and can be paired with a more formal bottom when going out yet are also comfortable enough to be part of your daily mom-garb. Perfect when you want a boost of confidence because "you sewed that!… And it wasn't too hard either". I can't wait to see what everyone else creates for their version of comfy in the Rebecca Page Comfy Town Blog Tour! If you're interested you can follow along below with links to the previous and later blog posts this week.
---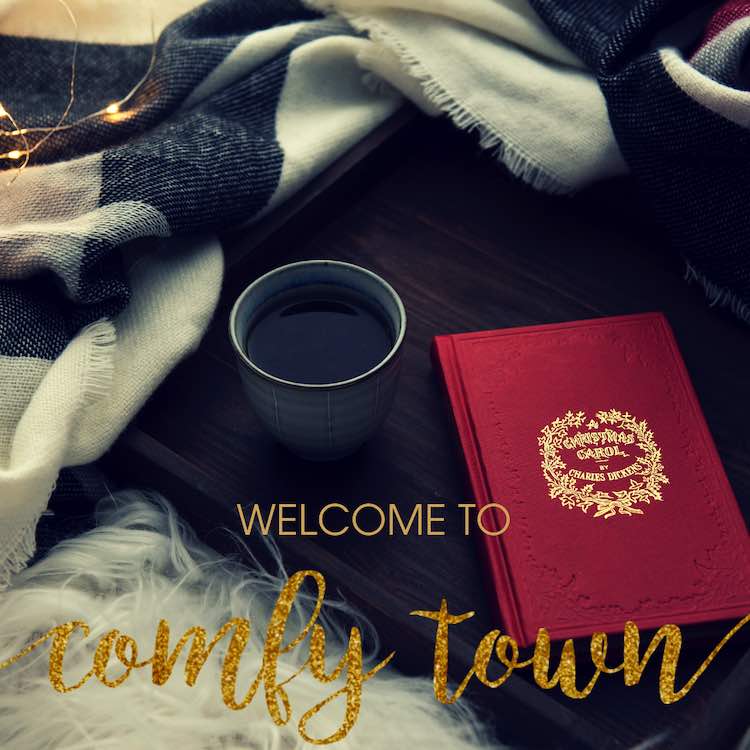 Please visit all the stops on the Rebecca Page Comfy Town Blog Tour. Don't forget to comment on the blogs each day and enter the giveaway posts in our Facebook group for a chance to win some prizes from Rebecca Page.
---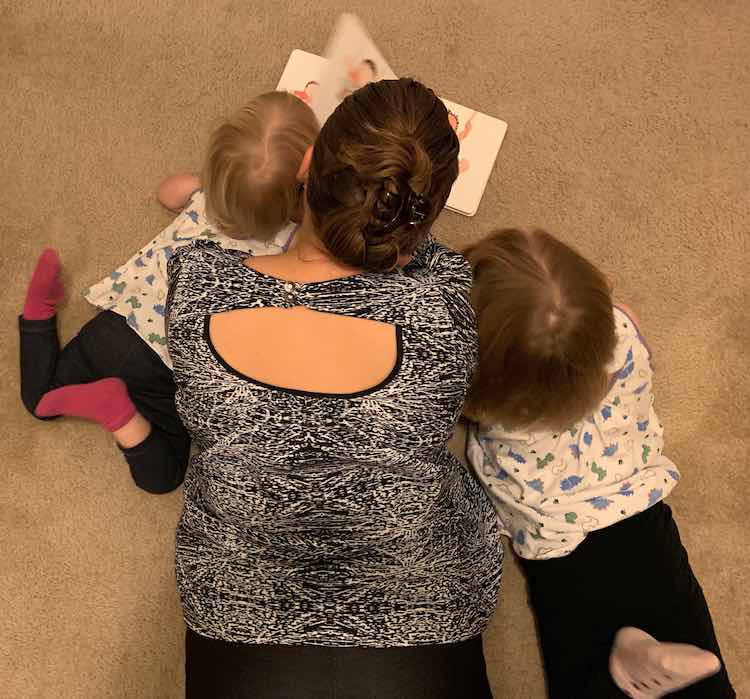 Feel free to share your ideal comfort in the comments below, on my Facebook page, or through Instagram. I hope you have a great day!