Extra Halloween Candy - Use Colored Candy for a Fun Color Experiment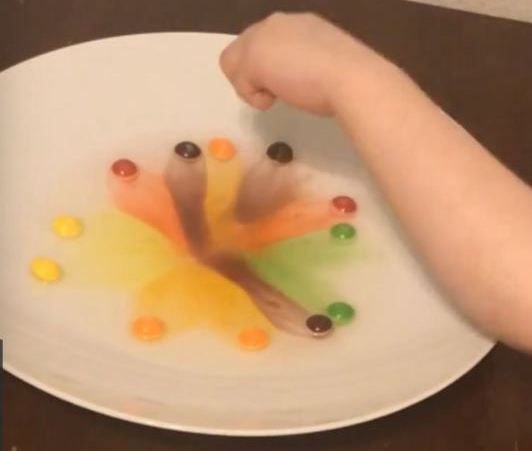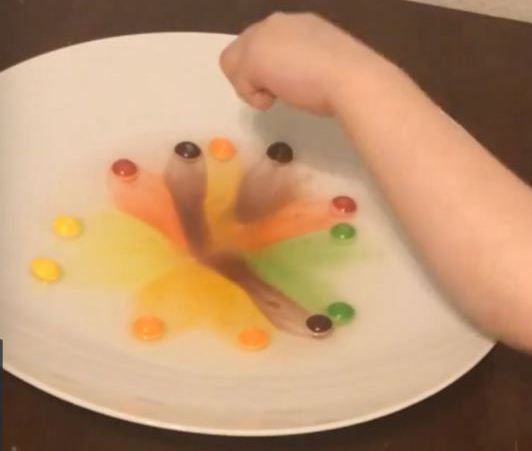 With Halloween tonight I wanted to show you a quick and fun experiment you can do with any extra skittles you have. If you submerge skittles in water the dye in the candy coating will create patches of color in the water. The plate we used is concave, meaning the center is lowest, so if we place the skittles around the outside and pour enough water in then the colors will flow to the center of the plate.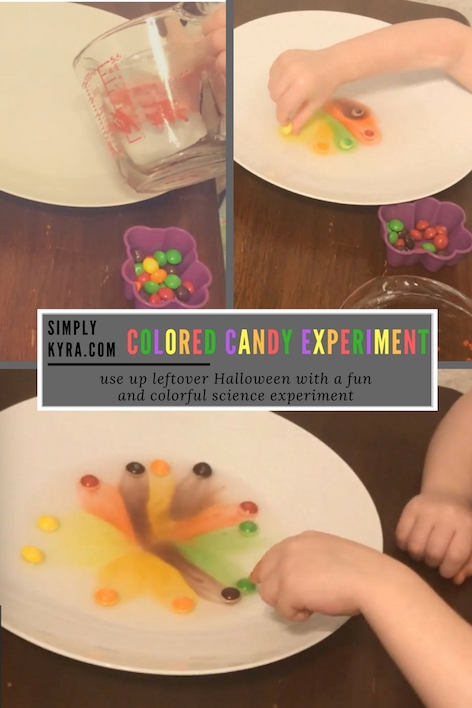 And here's a video of how it works!
We've tried this once with milk but the results weren't as good as with water. Let us know if you try this with any other candies or liquids and what your results are. It's a fun way to extend the life of your candy and provide a distracting sensory activity at the same time. Next time we may limit the colors so we can understand color mixing better. You can connect with me through the comments below, on my Facebook page, or through Instagram. I'd love to hear what you think.