Eggy (Ramen and Egg Chicken) Soup - Kids' Top Five Meal and Gluten Free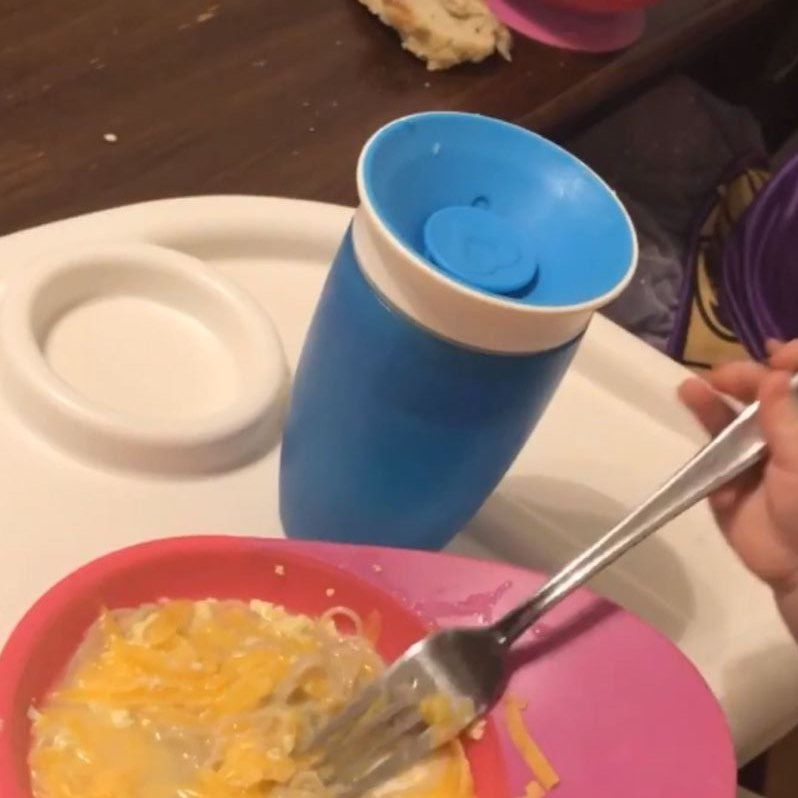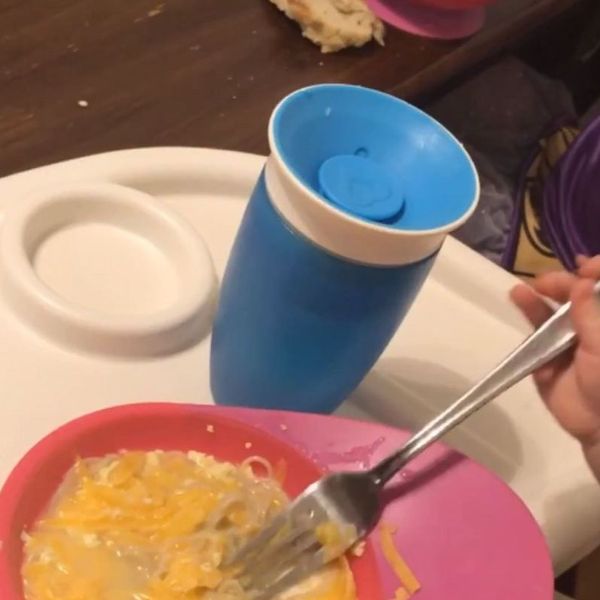 Before kids I frequently healthified my store-bought instant noodles (Ichaban, Mr. Noddles) by adding sliced egg and cheddar cheese to it which made it so much more filling. Growing up I remember our Liptons chicken noodle soup being improved upon with grated cheddar cheese, eggs cooked in the broth, and sometimes frozen vegetables.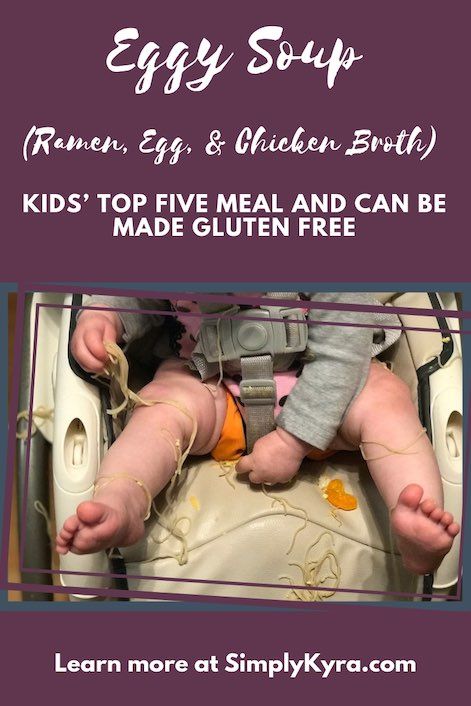 After moving and deciding to go without a microwave I still made instant noodles, with a kettle, but as it was infrequent and we had stopped eating boiled eggs for other meals I started having to hard boil my eggs before making my quick instant noodles. Making the boiled eggs when needed increased the overall time by 10-15 minutes and depending on the grumpiness and hungry factor that's a lot. While looking for instant noodle options online I found Lotus Foods Organic Rice Ramen which doesn't come with a seasoning package; it's just the noodles and they're healthier fare. Based on my experience our go to soup became a chicken bouillon, ramen, eggs cooked in the broth, and cheese sprinkled quick meal. There are other variations you can include. For example, after trying a recipe for egg drop soup I added cornstarch to the eggs to make them silkier. As cornstarch didn't add nutrients to the dish and took a bit longer I ended up leaving it out but it changed my recipe so I now beat my eggs instead of just dumping them into the pot.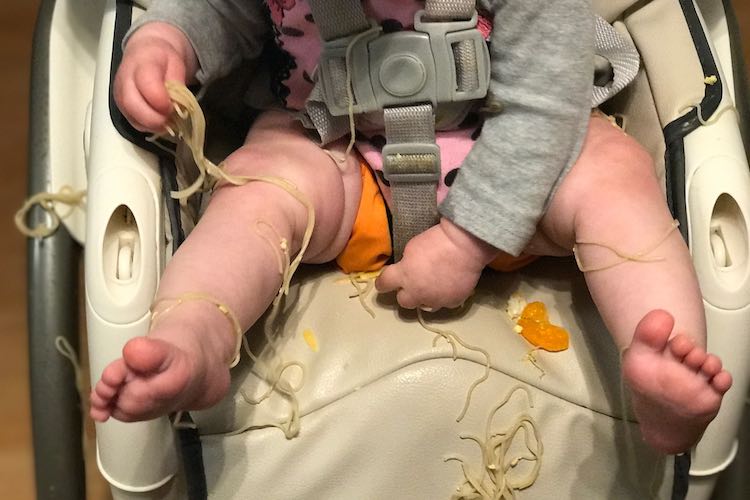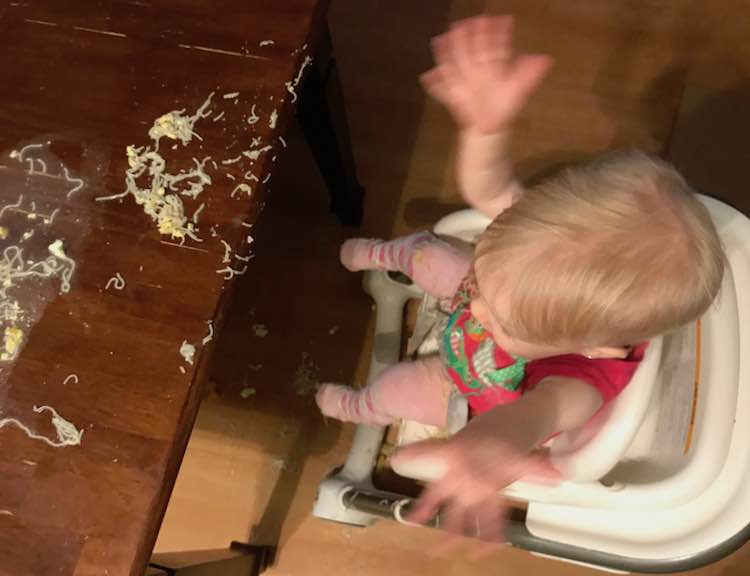 ---
Eggy (Ramen and Egg Chicken) Soup
This is a recipe that came about through a series of steps. It's great, quick, and one of my children's top meals. I especially love how, even with interruptions, you can go from 'oh crap, we should have lunch' to 'eat up' in under fifteen minutes.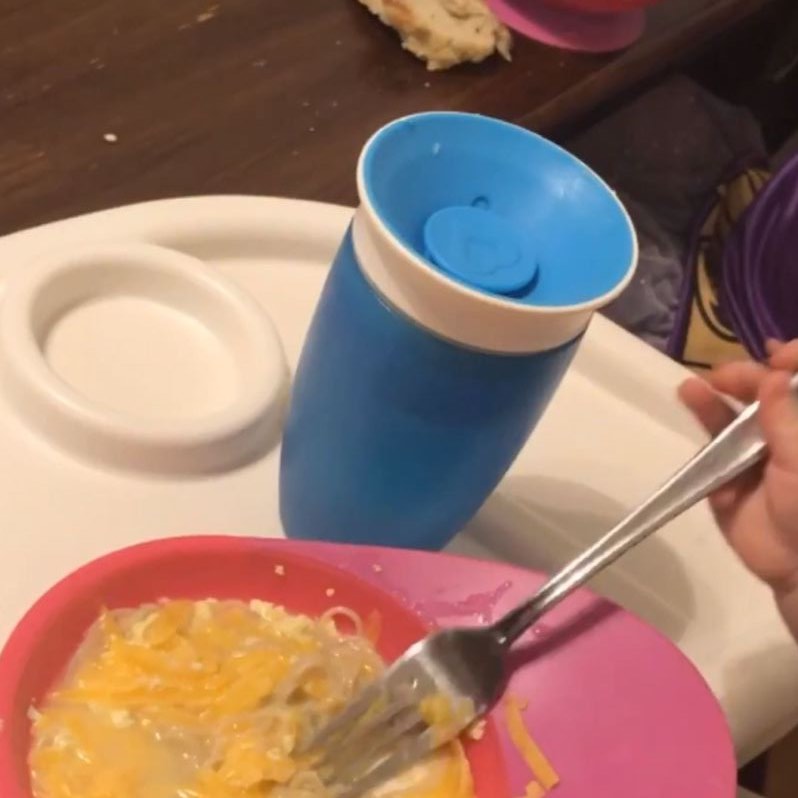 Main Course; Soup; American
Prep Time: 1 Minute
Cook Time: 14 minutes
Total Time: 15 minutes
Servings: 2 Adults
Ingredients
1 tbsp Better than Bouillon (or gluten-free option) to taste
1 sprinkling Basil to taste
1 sprinkling Garlic Powder to taste
4 cups Water
3 cakes of Ramen
3 Eggs or more
Cheddar Cheese Grated
Instructions
Add the water to a pot and bring it to boil. As it's coming to boil you can add the chicken bouillon, basil, and garlic powder to taste. The bouillon dissolves better when the water is boiling but you can do this at anytime. I normally taste it after it's all mixed and dissolved to see if it needs more bouillon or more water if it's too strong. The directions on the ramen say 1 cake to 2 cups water but I've been using 4 cups to 3 ramen cakes lately and, before, 3 cups of water to 2 cakes. Ratio can be changed depending on how much broth you want in your soup.
Once it comes to a boil add the ramen cakes.
While the ramen is boiling crack your eggs into a bowl and whisk them with a fork to break them up.
Once the ramen cakes start to unfold, about a minute, break them up with your fork and then pour the eggs in. I normally pour the eggs through the tines of my fork and then give it a good mix.
Continue to cook for three minutes. Or until the eggs are done and the ramen has softened to taste.
For the kids I add an ice cube to their bowl, dish, and then stir it until it's the perfect temperature. If the ice cube isn't fully melted remove it. If the ice cube melted before it came to temperature add another and remove it when the perfect temperature is reached. This is the perfect time to get the kids to the table and pour waters, etc. while checking in.
Top with the grated cheese and enjoy! Lately Ada and Zoey have been requesting parmesan cheese too... but I haven't tried it yet.
Optional. Serve with fresh bread or anything to dip.
Recipe Notes
Serving size is suggested. I make 2-3 packets of ramen for myself, a three year old, and a one year old.
This recipe is perfect for any taste or amount you need to make. If you love broth you can use more water and flavoring. If you prefer the noodles you could always drain the excess broth. If your kids aren't eating enough protein you could increase the egg content in the soup. You can also serve with bread to make it more filling.
For a more gluten-free option you can use gluten-free chicken stock. I've made some by throwing the bones from my Costco chicken in a crockpot with water on low for 24 hours.
Enjoy! And if you customize it let us, at SimplyKyra, know so we can try it too.
I hope you and your family enjoys this simple and quick meal. If you customize it tell us how in the comments below as we'd love to change up the recipe and, perhaps, have a new favorite.