Easy Baked Chicken with La Terra Fina Dip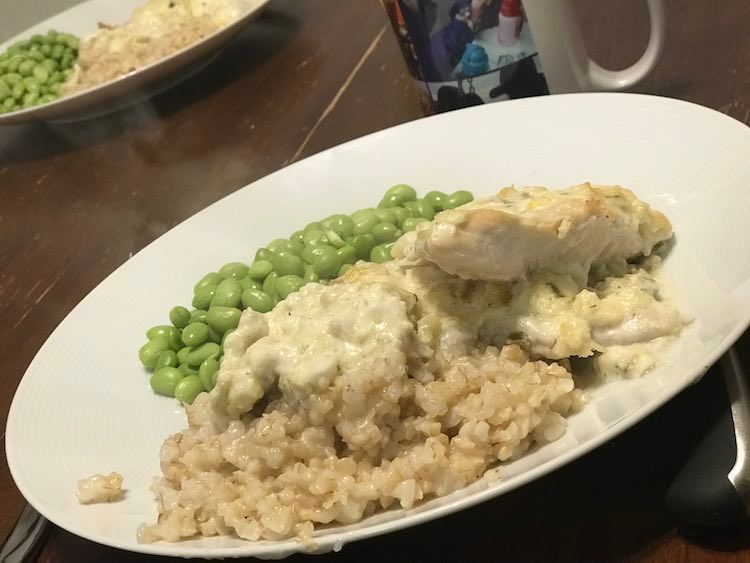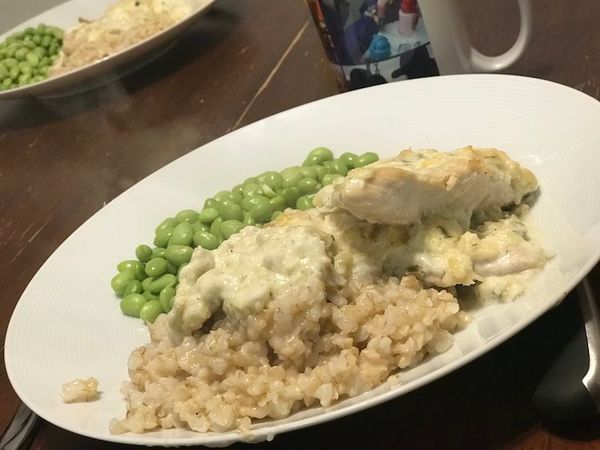 This is not a sponsored post. I discovered this dip at my local Costco and wanted to share it with you.
---
One day when I was trying to figure out what to make for supper I decided to put together the La Terra Fina dip we had in our fridge from Costco with the chicken I really should make and baked it. It was incredible! Before experimenting with it I had looked up other recipes online for baked chicken with a topping so once I noticed that the main ingredient in the dip was cream cheese I figured it had to work since I had baked other recipes with cream cheese and chicken before.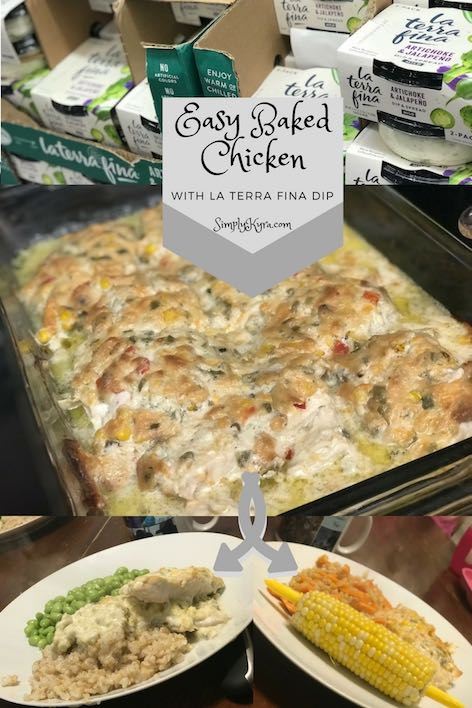 ---
Since then we've tried it with at least three different dips (some multiple times) including 'Artichoke and Jalapeño', 'Spinach Artichoke, and Parmesan', and 'Fire Roasted Veggie Fiesta Dip'. Now when I go to Costco I make sure to go by the dips to see what flavors are available and in what sizes. Sometimes we get a large container (31 oz.) so when I make this recipe I only use half and make sure the spoon I use to top the chicken isn't contaminated and then if I need more dip after I spread it I then grab a new spoon for the dip container. Sometimes the dip comes in smaller two packs and then I load the entire container onto the chicken and have the second container for later.
This is a simple meal. I first cut the chicken breast in half horizontally so it covers my entire 9 by 13 inch casserole dish. I then add dollops of the dip onto the chicken, spread it out so it coats the entire top, and then throw it in a preheated oven set to 375ºF for about 30 minutes or until done. I normally serve this with rice that takes about an hour to cook so the main is much simpler than the side. If you want it even simpler you can serve it with easy frozen vegetables. A frequent side for us is corn on the cob since we were at Costco anyway for the dip.
I love how you can choose a pre-made dip that tells you how much spice you're going to get, has all the extra flavors figured out for you, and it becomes an amazing main dish.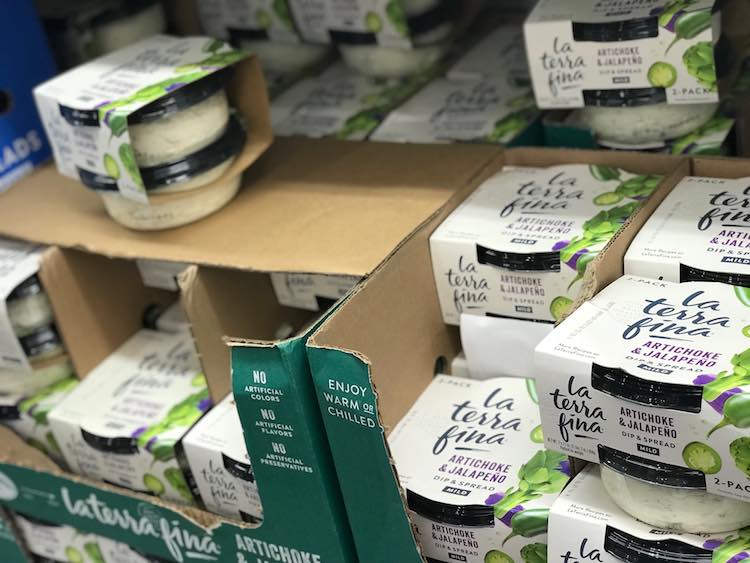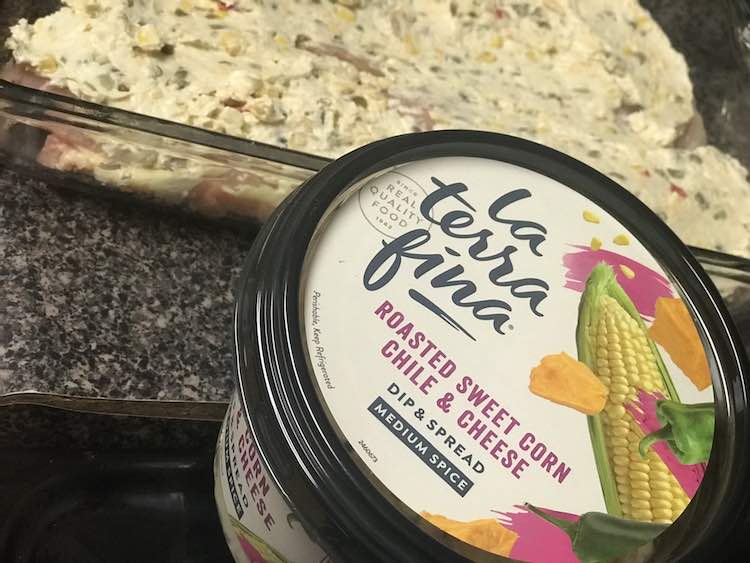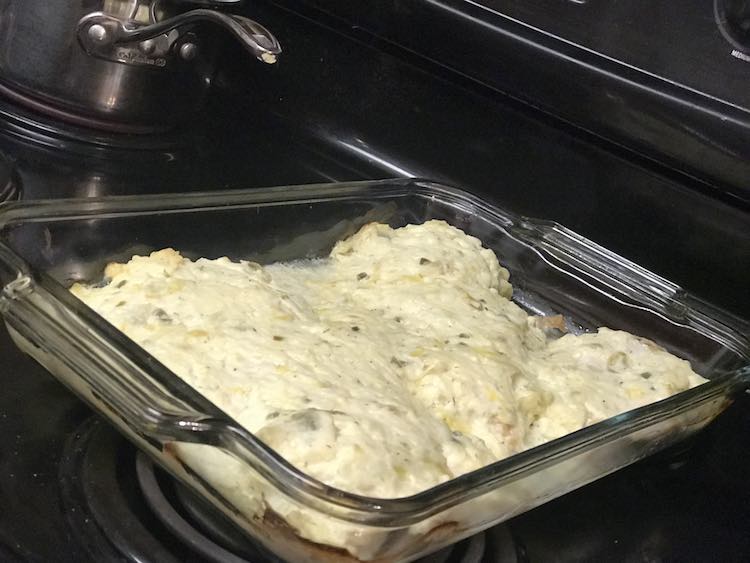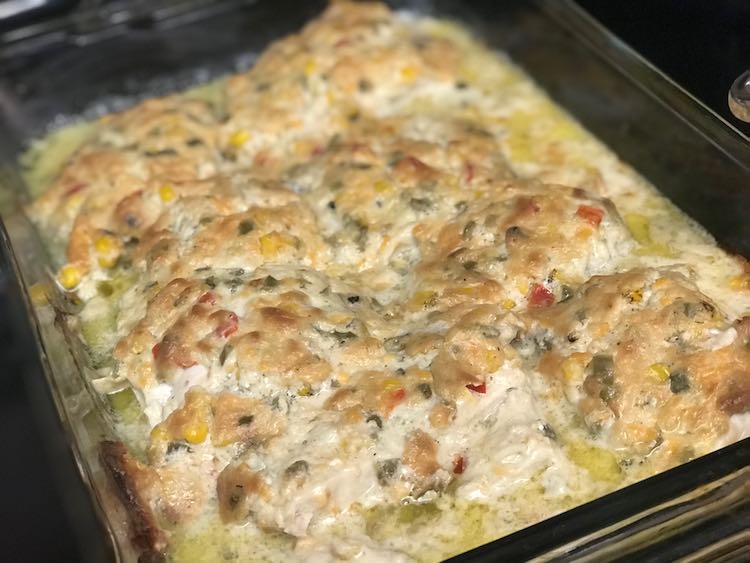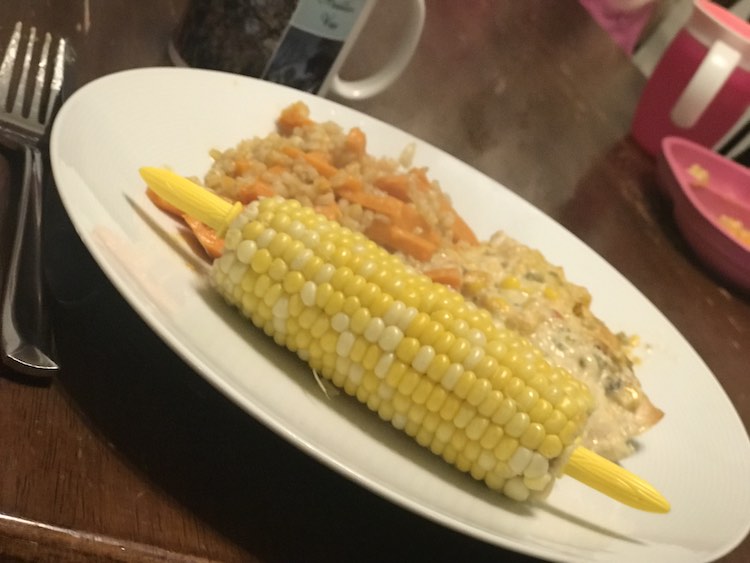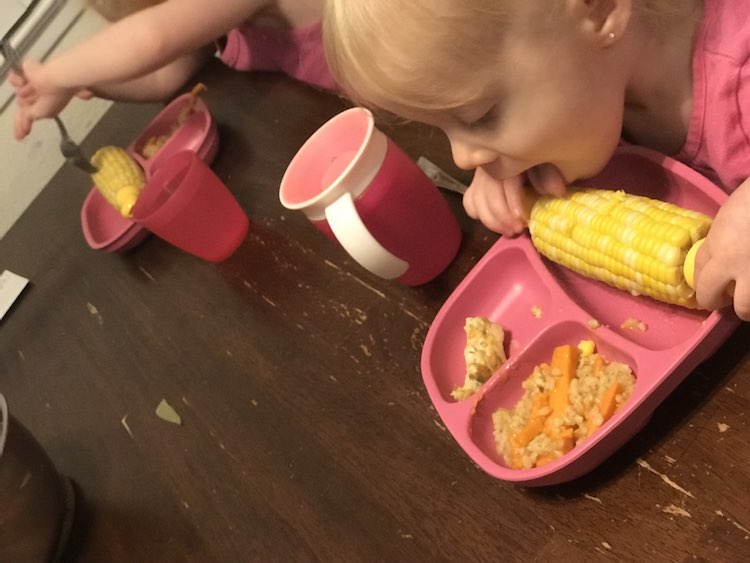 When we have leftovers I always cut up the chicken before putting it away in a container. One simple meal the next day is to reheat it in a pot with a bit of water to get a sauce and then serve it over a pasta… like ravioli. This is especially great as you can choose a pasta the kids love and they can choose how much or how little they want… perfect if you broke into a spicier than normal dip.
---
Easy Baked Chicken with La Terra Fina Dip
Lately when I go to Costco I specifically get a La Terra Fina dip so I can make an easy baked chicken. One of the large containers (31 oz.) can make two separate batches of chicken, but depending on the flavor you can also find two packs so then I use one for a single batch of chicken and can save the unopened one for longer. This is especially good when served over rice with a side of roasted vegetables.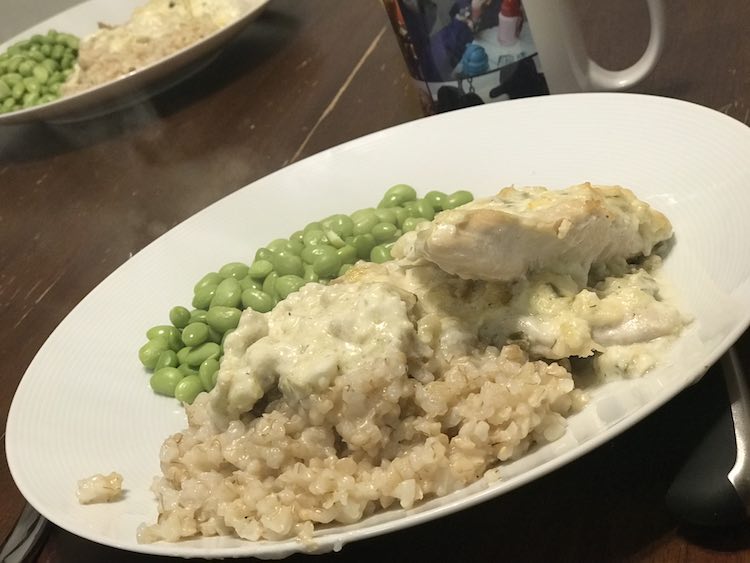 Main Course; Oven
Prep Time: 5 minutes
Cook Time: 30 minutes
Total Time: 35 minutes
Servings: 6 people
Ingredients
1 2 lb pkg Chicken Breasts Boneless, Skinless
1 La Terra Fina dip savory
Instructions
Preheat the oven to 375ºF.
Cut chicken breasts in half, horizontally, and lay them out in your 9 by 13 inch casserole dish.
If you have a large (31 oz.) container of dip use half. Dish dollops out of the container and drop them onto the chicken to taste. Then spread it out.
Toss it into the preheated 375ºF oven to bake for 30 minutes or until done.
Leftovers
Sauce: Reheat cut up leftover chicken and dip in a pot with a bit of added water if too dry. Serve as a sauce over pasta, rice, or ravioli.
---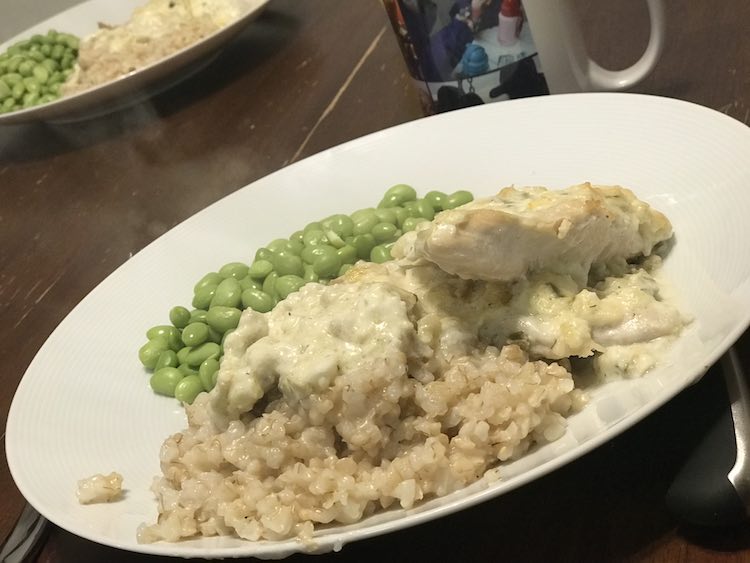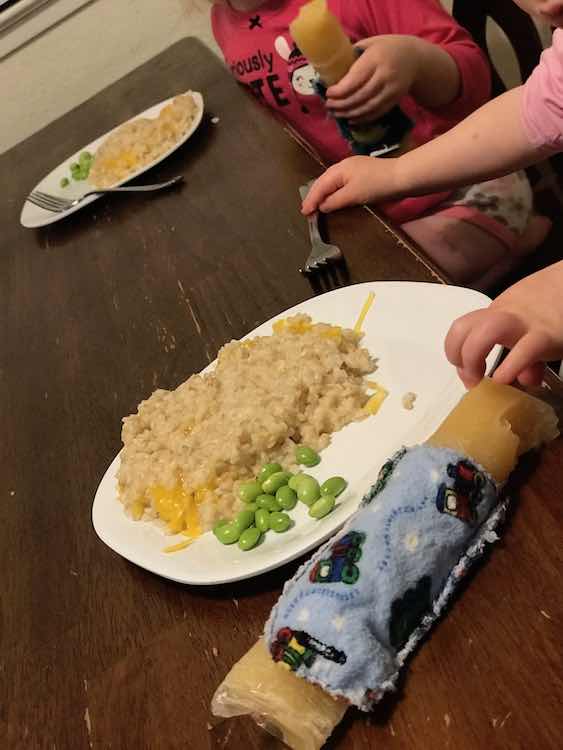 I hope you enjoy this meal. Please let me know if you change it up so we have new ways to alter it and not get tired of it over time. Reach out at any time in the comments below, through a post on my Facebook page, or tag me through Instagram.