DUPLO® Storage Bag and Playmat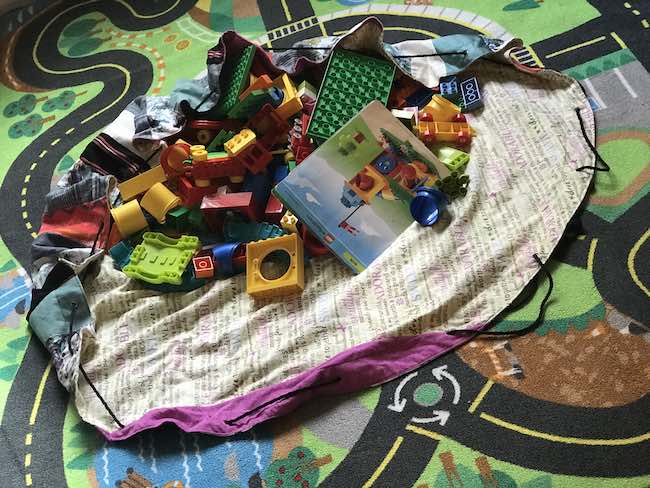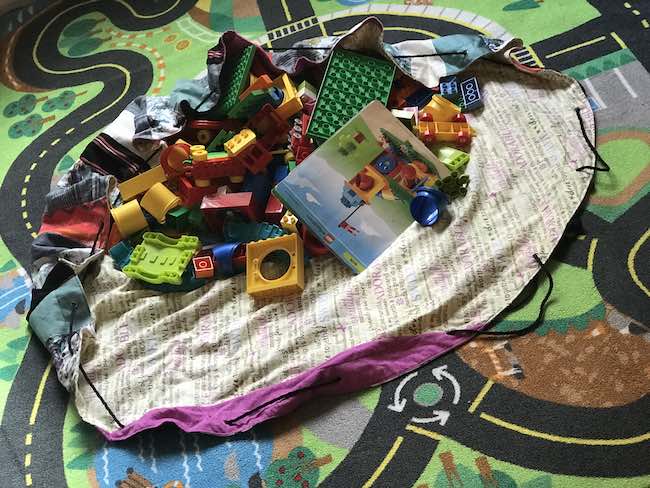 While looking for storage solutions I came across this sewing pattern and loved it. I wasn't compensated for this review. I sewed it, loved it, and wanted to share with you.
---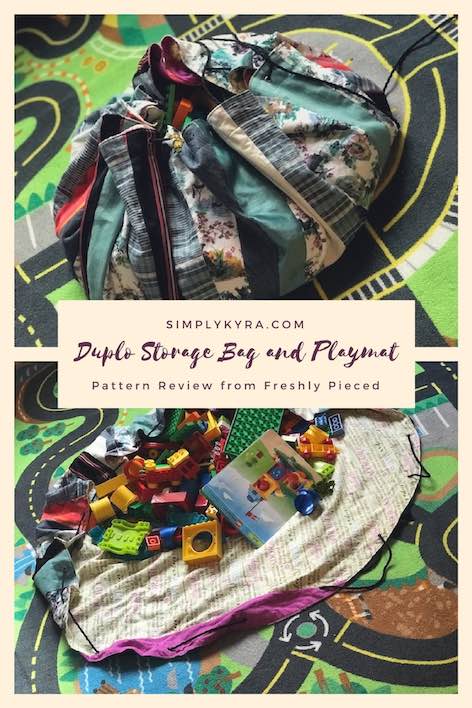 I made this storage bag playmat earlier this year and loved it! The blog post I found by Lee Heinrich from Freshly Pieced was incredibly straightforward and very simple to follow. At this point I had only sewn my two quiet books and the post stepped me through a simple project I'm proud to have made.
I was able to make the outer section from scraps I bought through a Fabmo sale, the inner flannel was from Joann's Fabric, the cord for the top from Walmart, and I had already bought the grommets for my quiet books from Amazon.
One of the main fabrics I used for the outside of the bag begged to be colored so I used my fabric markers to color in the people and scenery. I was only going to color in the odd figure so it wasn't too much work…. but it ended up getting away from me and I colored all of the fabric. If you want to color your fabric I found it was easiest after I cut my fabric pieces so you won't be coloring areas that are going to be cut off. It was harder to color the fabric near the seams after it was all sewn together. The coloring is what took me the longest so this project will be so much quicker if you aren't personalizing the fabrics.
We are able to fit a DUPLO® Education kit and several smaller DUPLO® sets easily within the storage bag. As DUPLO® is larger than the LEGO® (shown on the post) and we have a lot of it there isn't much space to play on the mat if all the DUPLO® is on it, but it stores brilliantly and it's easy for the kids to gather when they're done playing. The storage bag fits way more than the storage box we were using before.
Overall I love this pattern. The directions were straightforward and walked you through every step. I also love how this bag will grow with us. When the outgrow DUPLO® we can flip the playmat storage bag to whatever their new favorite activity is.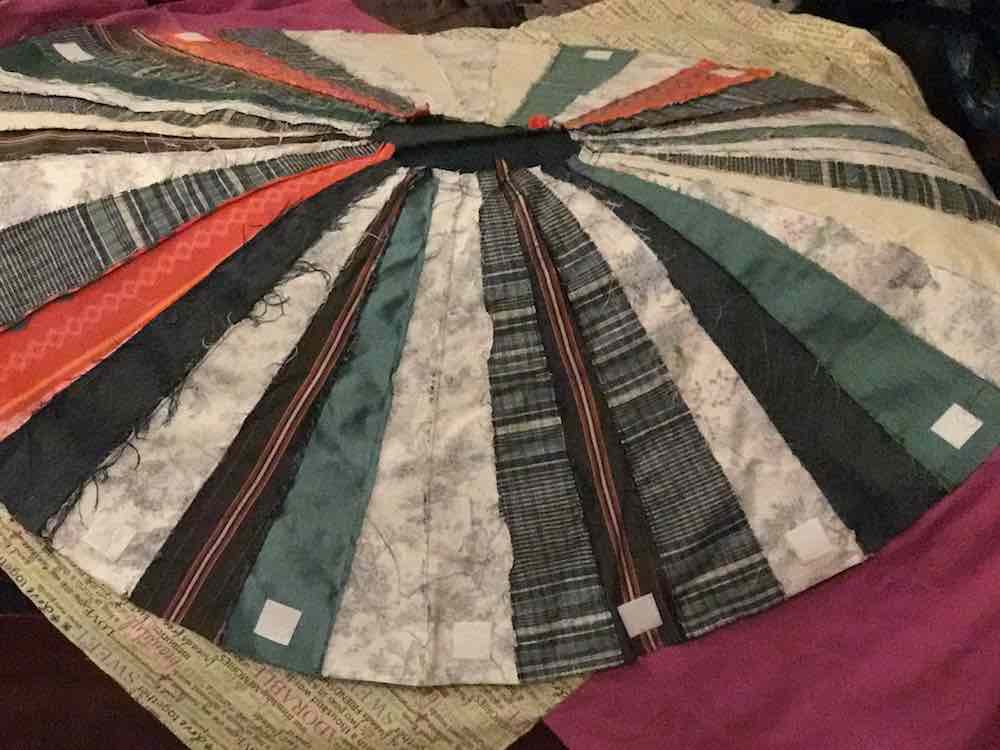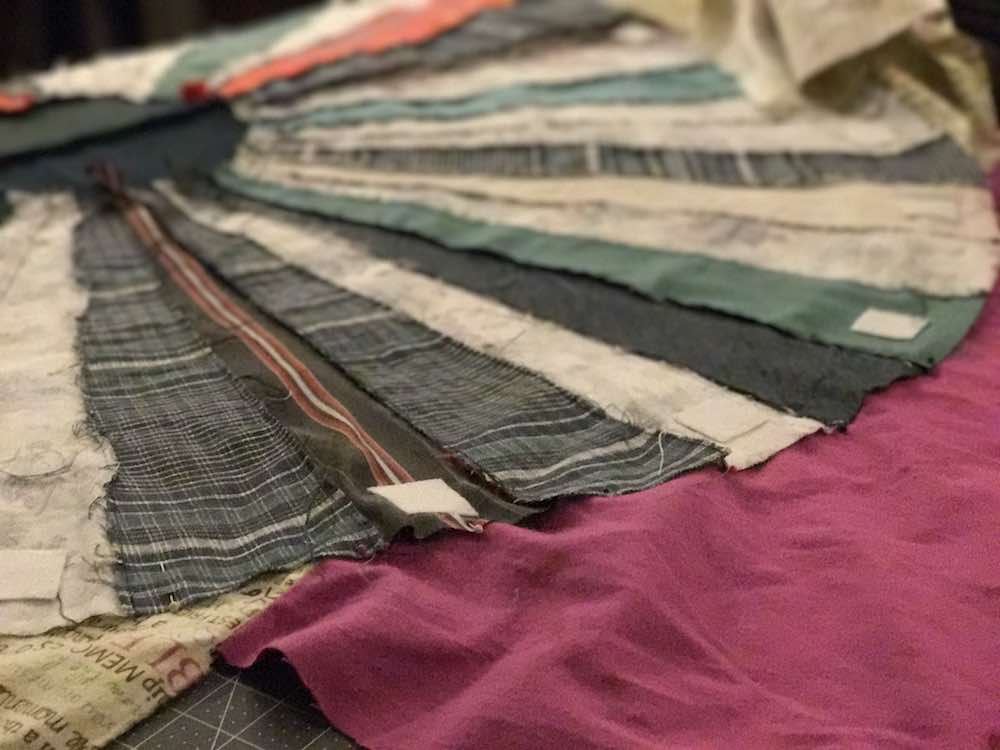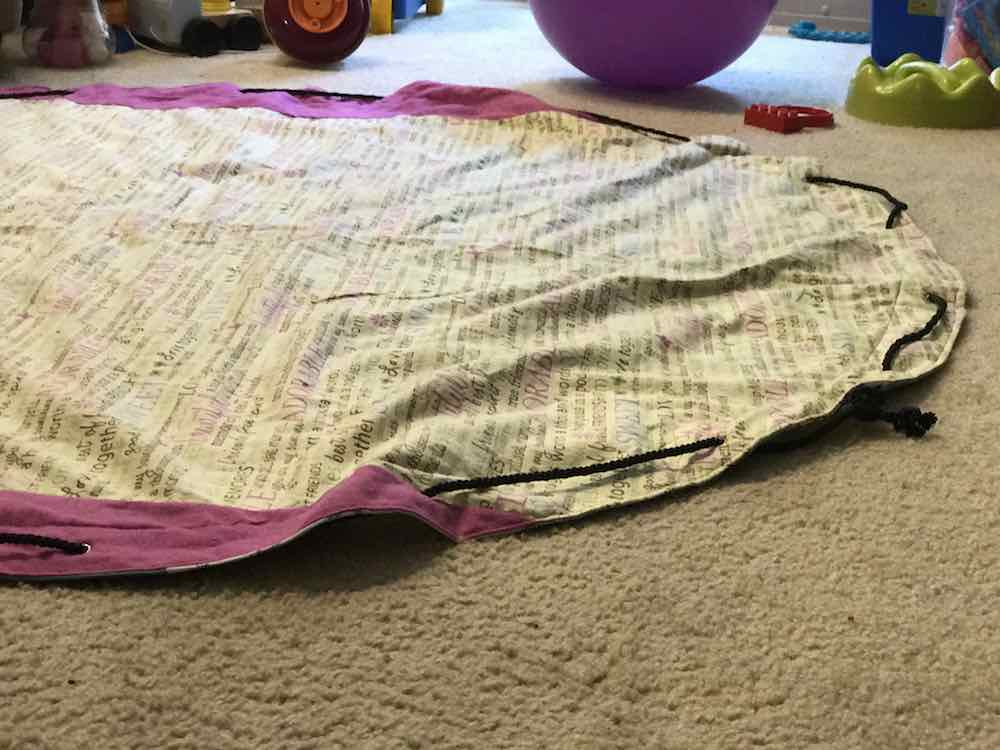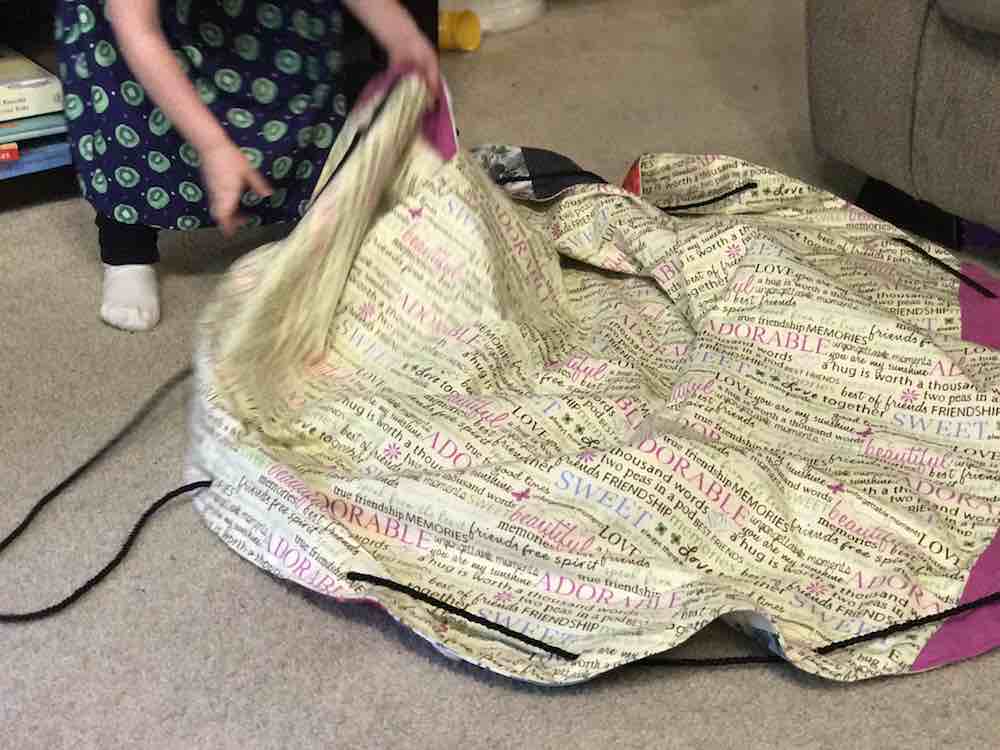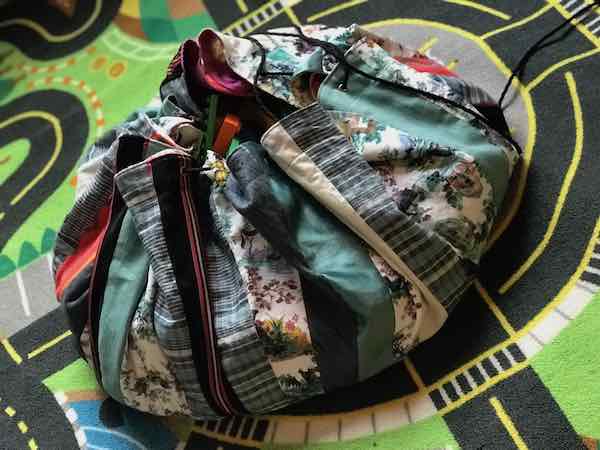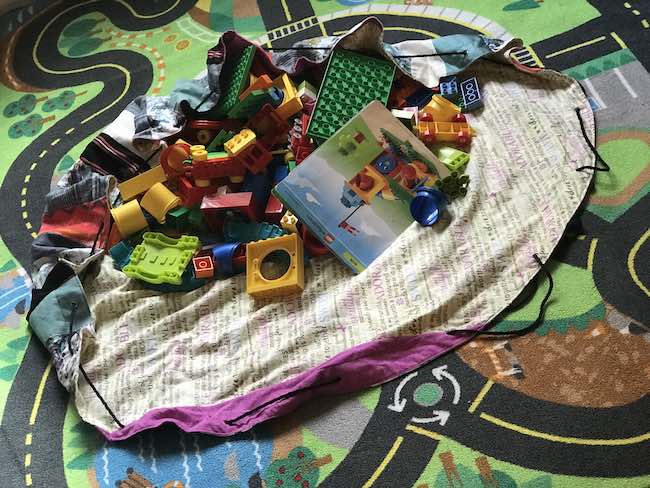 I'd love to see your take on the storage bag and what you use it to store. If you have any ideas on how to hang this up let me know as I'd love to have more places to put it… and hence be justified making it again. Feel free to share in the comments below, post on my Facebook page, or connect with me on Instagram.