Dessert Pizza - Nutella and Oranges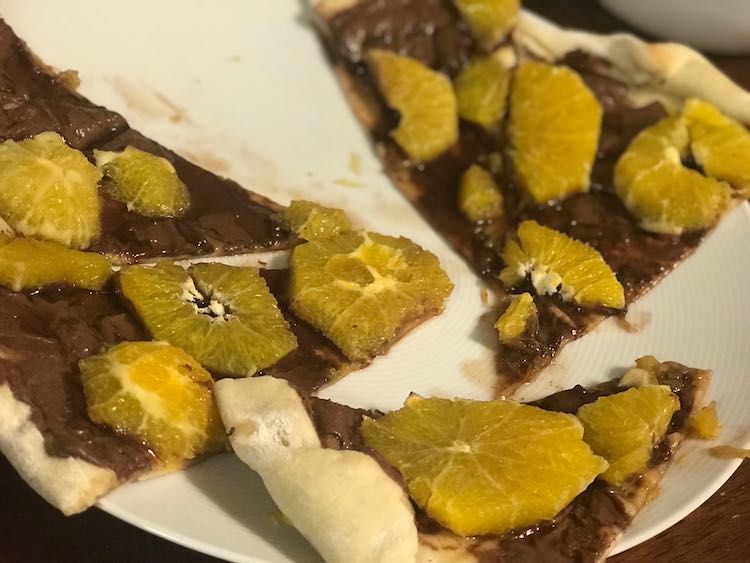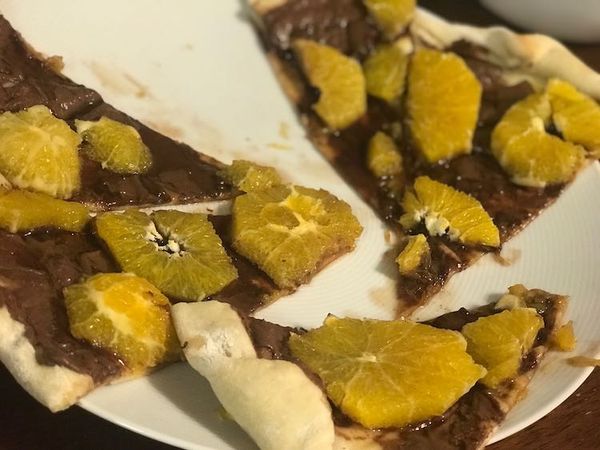 Oven Temperature: 425° Fahrenheit
---
Earlier I posted about how I make my own pizza crust. One day when I went to make pizza I had some oranges on my counter that I wanted to use. This resulted in a Nutella and sliced orange topped pizza that turned out amazing! I wanted to share this simple way to change up your dessert pizza… especially if you also have a bowl of oranges you want to use.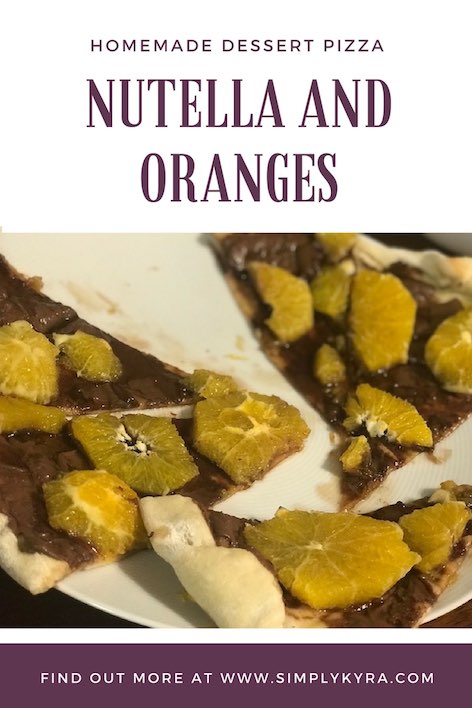 ---
Dessert Pizza - Nutella and Sliced Oranges
If you want an easy and delicious change to your regular dessert pizza you can add some sliced oranges.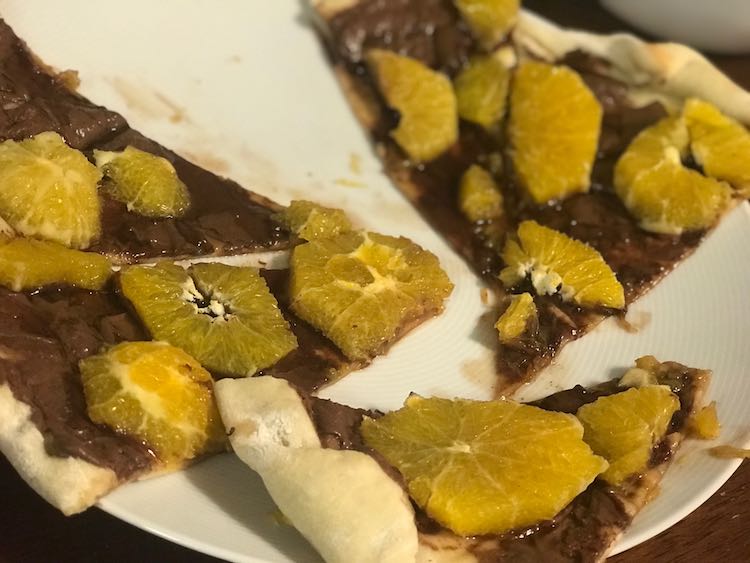 Dessert; Pizza
Prep Time: 10 Minutes
Cook Time: 10 Minutes
Total Time: 20 minutes
Servings: 4 People
Ingredients
1/3 recipe pizza dough or more for a thicker crust
Nutella to taste
2 oranges to taste
honey to taste
vanilla extract to taste
cinnamon to taste
Instructions
Prepare your pizza dough including any needed pre-baking.
Peel and slice your oranges.
Mix your honey with a bit of vanilla and cinnamon.
Spread the Nutella on the hot pizza crust.
Top the Nutella with your sliced oranges.
Drizzle your honey mixture over the oranges.
Bake for 5 minutes at 425 degrees Fahrenheit.
---
Hope you enjoy! Feel free to comment below, post on my Facebook page (SimplyKyra), or connect with me on Instagram (@simplyartsykyra).