Cardboard and Water Play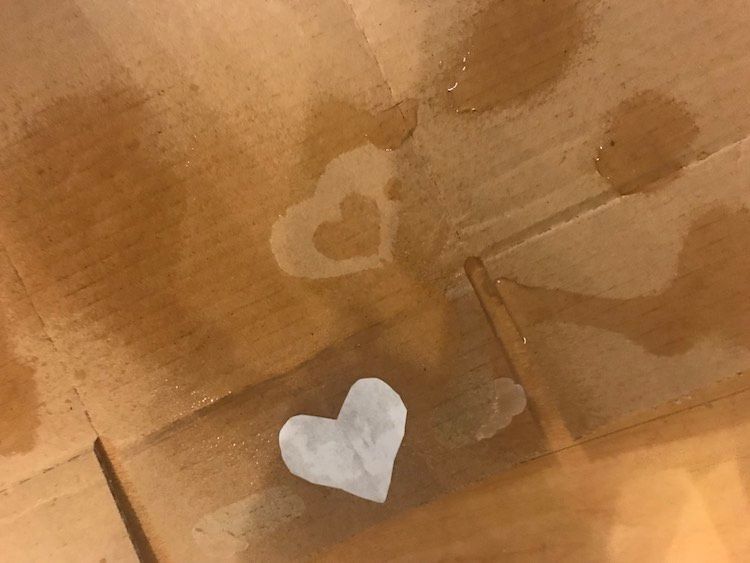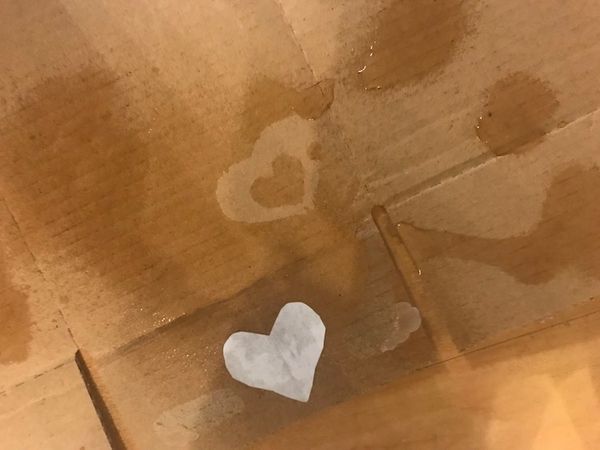 If you're stuck in the house and have some cardboard laying around you can easily distract your kids with a fun water based activity. I used to do this with Ada when she was smaller by giving her the cardboard (split open box), a shallow cup of water, and a paintbrush or two. It frequently ended up with water all over when she poured it out but made for a fun 'distracted' time where I could sit with a coffee and watch or get things done as she'd splash and track water (with her cute footprint trail on the cardboard) for a bit. The other day I was trying to tape and cut a pdf sewing pattern and Ada was getting antsy so I thought about this activity again. As she was older and I had a handy spray bottle on the counter I decided to upgrade the activity.
Depending on the ages of your child(ren) you might be able to sit back and let the older kids do the prep for the younger kids. I love how you can make it as simple or involved as you want based on how much time you have and the age of your child. Worst case you have a happy child playing with water giving you a break and as a bonus your floor might be cleaner after you dry the spilled water with a towel.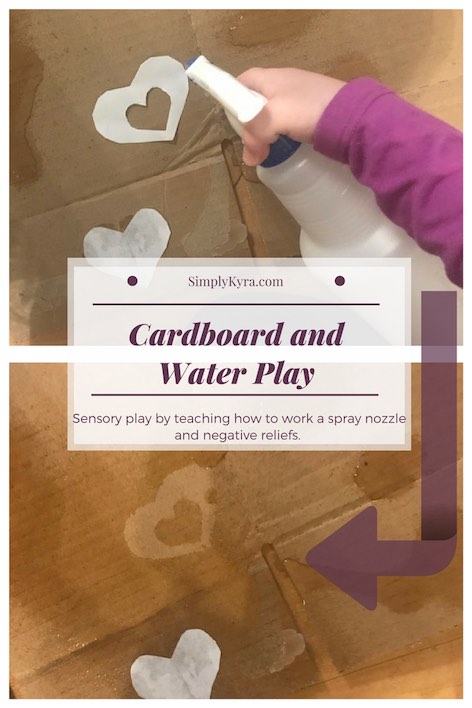 ---
Materials
Carboard box though you could also use paper – The thicker the box/surface the better it will stand up to the water
Water
(Optional) Something to apply the water… in hopefully slower methods than simple pouring
Spray bottle – work on strengthening your fingers
Pipettes – work on finger placement and accurate pressure applied to the pipette (though Ada would just pour the cup of water used to fill the pipettes)
Paintbrush and a cup of water – we used to do this when Ada was smaller and it frequently degraded to her just pouring out the cup… Maybe you could combat that by using a paintbrush with the water contained within it. I know the Melissa and Doug Water Wow kits have that though it's small and would need to be refilled often… and depending on the age of your child they may know how to open it… though refilling it could be part of the activity for them
---
Open up your cardboard box so you can lay it flat on the floor or table. I then took a piece of paper and folded it in half to cut a heart out. If you're making multiple hearts you could cut out an inner and outer heart so your shapes look more complicated and you can then use the inner heart on it's own. If your kid loves cutting you can always use this as an opportunity to extend the activity by having them cut the shapes out before going onto the next step.
Since I wanted to limit the water as pouring the water would immediately soak through the computer paper and not leave an imprint I decided to go with a spray bottle for Ada. This way she can also strengthen her fingers.
To do this I laid the paper shape (heart) on the cardboard, had her lightly spray the area so it gets the cardboard damp and doesn't soak through the paper, and then lift the paper off leaving a heart (dried) shape on the darkened (wet) cardboard.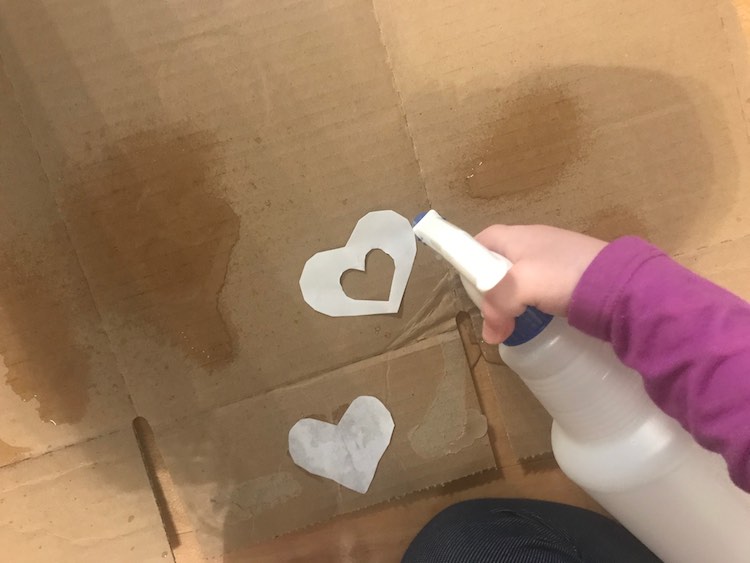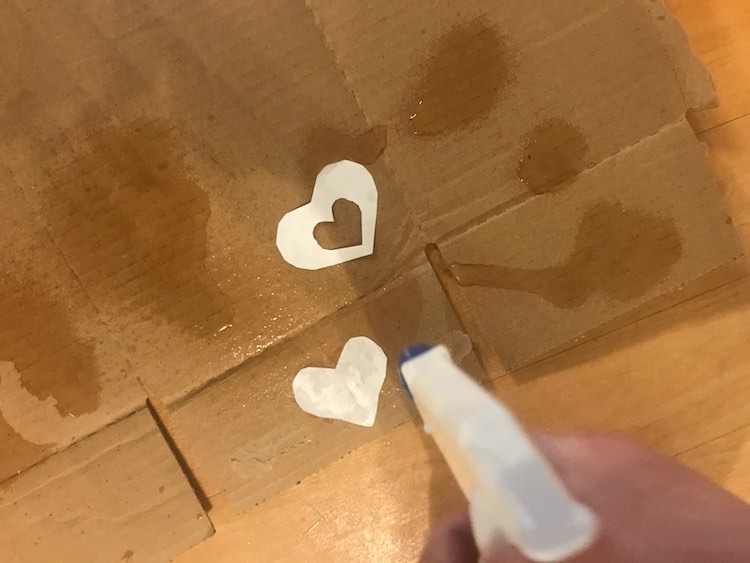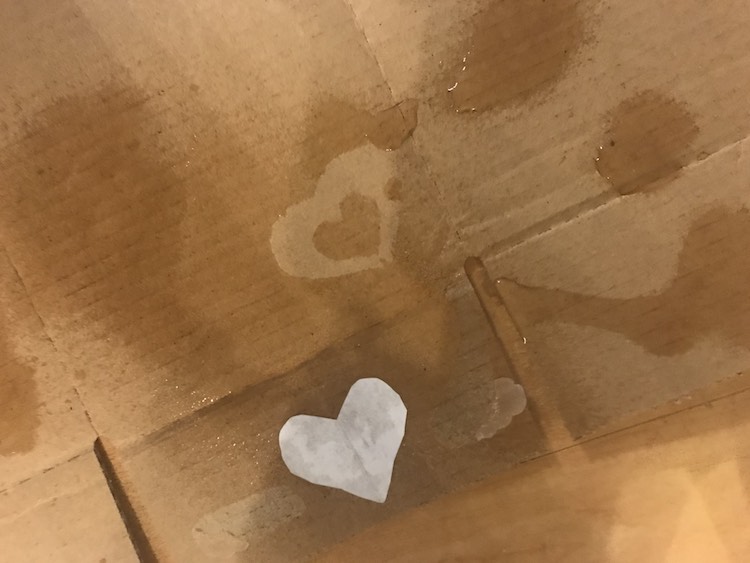 Just be careful not to spray too much water before lifing your paper.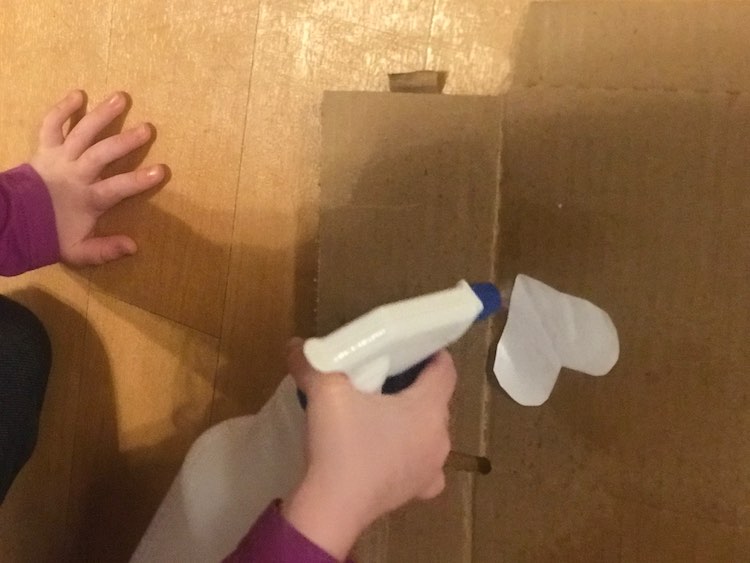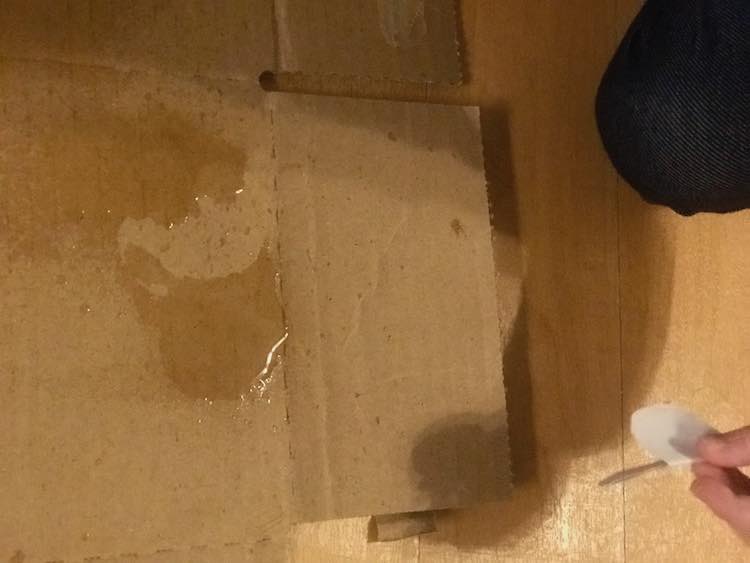 Of course the activity may evolve naturally… we added frogs, I tried to continue the play by turning the paper into lily pads, and then Ada opened the spray bottle. It kept her occupied though while I worked on my task.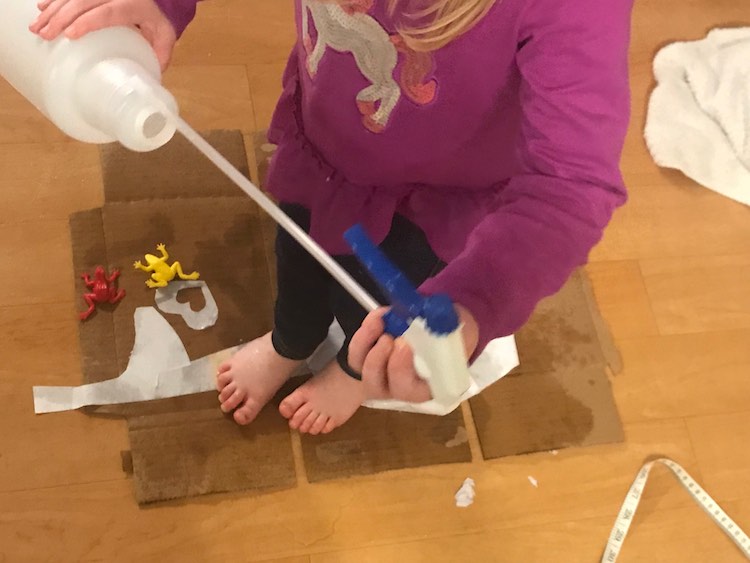 At some point make sure to grab a towel to dry off their splashing feet and sop up any water if too much of it was poured on the floor.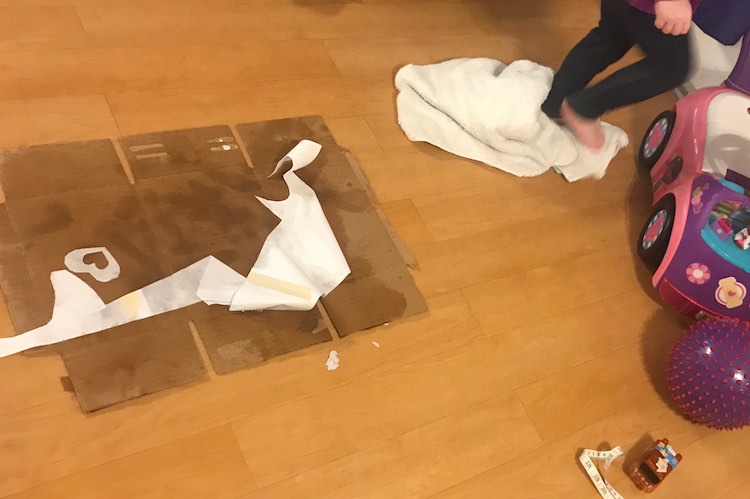 When Zoey woke up she got in on the water action!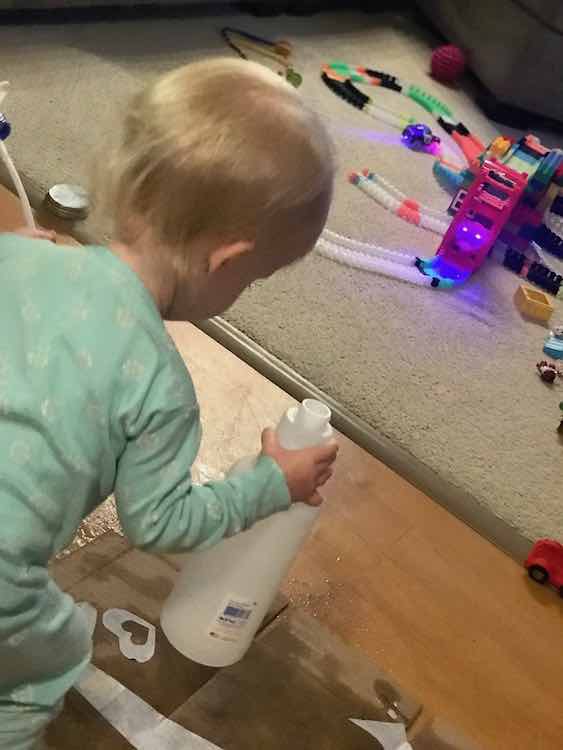 If the cardboard isn't too soaked you can set it aside to dry and reuse the cardboard the next time you want to water 'paint'. With all the ways you could apply water you can change it up each time and see what your child comes up with theirselves. Some options I can think of are sponges to stamp (you can cut them smaller or to a specific shape first), paintbrushes, or maybe block up a straw and move the water that way. I'd love to see how you change this up. Feel free to share what you  do with me through the comments below, on my Facebook page, or through Instagram. Have a great day!