BreadIn5 - Make Hot Fresh Bread Easily On Demand at Home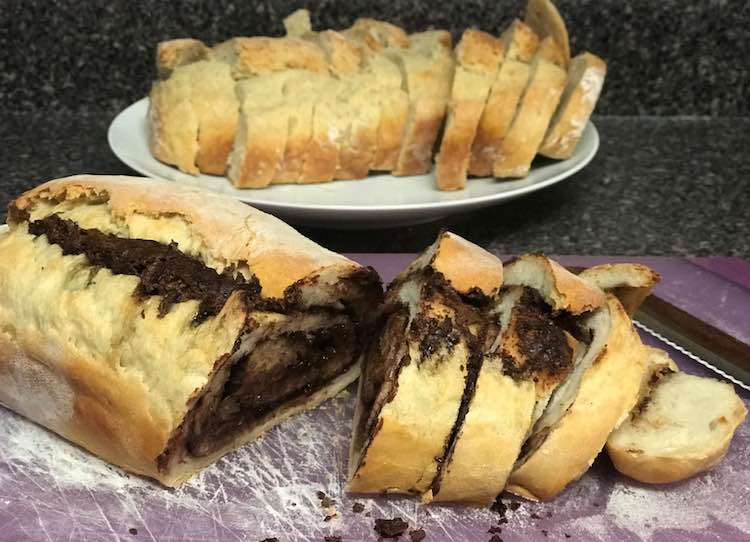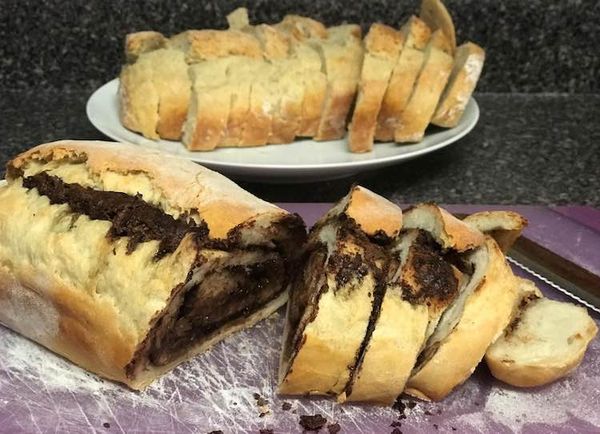 These are the hacks I've made using the master recipe from BreadIn5. I came across their book through my local library (twice), bought it, fell in love with the master recipe, and now want to share with you what I've made with the bread dough. I wasn't compensated for this review. You could probably follow my hacks with your preferred bread recipe.
---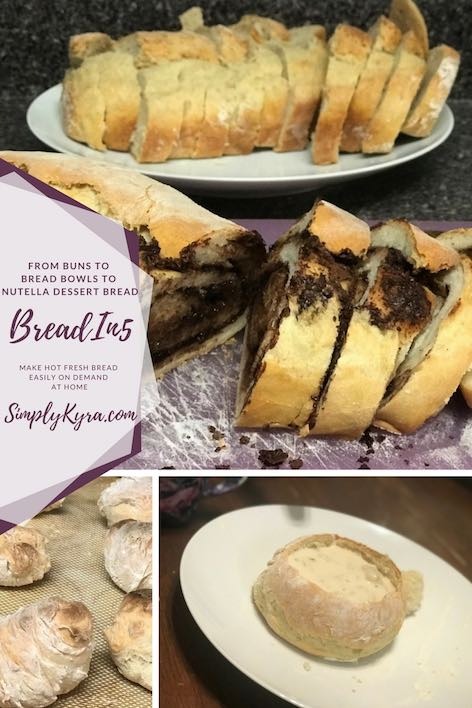 I absolutely love the master bread recipe I came across in The New Artisan Bread in Five Minutes a Day: The Discovery That Revolutionizes Home Baking. It's quick to mix a batch of bread and then all you have to do is let it rise for an hour or two and throw it in the fridge for whenever you want to have fresh bread. When it's time to eat the bread I just thrown it in a loaf pan, let it rise while the oven preheats, and then baked it. I bought the book and the few required supplies back in February of 2016 and am still loving it almost two years later. If you want to try making the bread you can visit the BreadIn5's website for the recipe or purchase their book: The New Artisan Bread in Five Minutes a Day: The Discovery That Revolutionizes Home Baking.
In the almost two years I've been making this I've stuck mostly to the master recipe (I had to try their chocolate bread once) and I'm loving how versatile it is. You can make something as simple as a regular loaf of bread baked in a loaf pan (~4o minutes) to the complicated looking pain d'epi which looks amazing when done. The directions to make the pain d'epi is so easy to do (I may have gotten over my fear of trying to make it after watching Zoë François make it through her Craftsy class when they hosted a free day of videos).
You can also easily make buns for any occasion. I just shape them, throw them on a cookie sheet, cover to rise while the oven heats up, and then bake them until browned. I've made hamburger and hot dog shaped ones depending on what I was making for dinner that day. Once when I was in a rush I shaped some really small buns, threw them in the oven, and then started heating a container of Costco soup. They were done quickly and went perfectly with our soup. I shaped the buns similarly to the boule (round bread) in the book by grabbing a small amount and tucking the edges into the bottom until the buns were circular.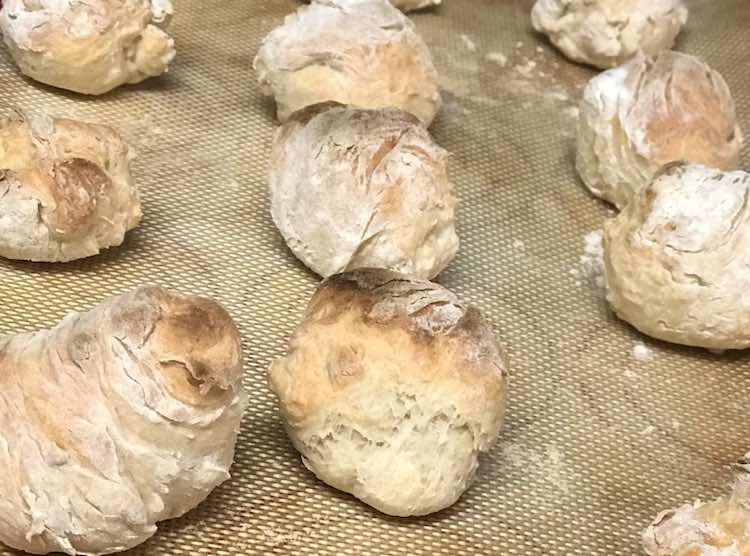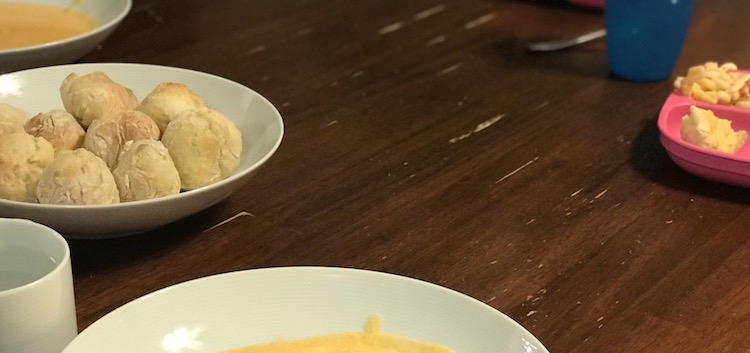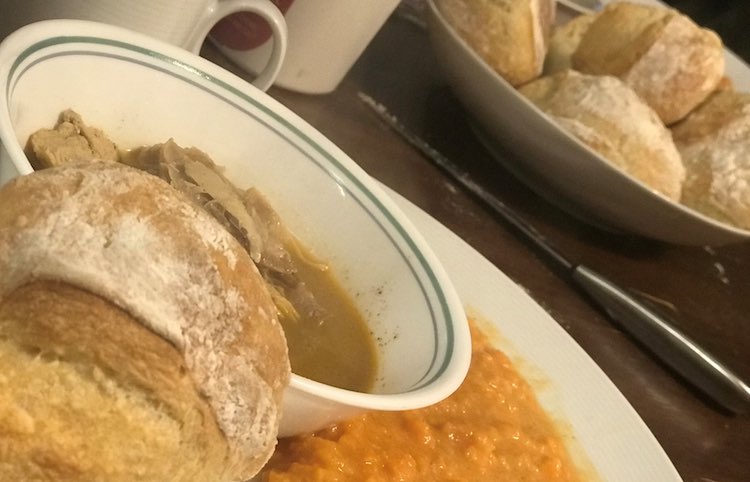 In contrast to the smaller buns you could use the same idea and make larger ones and turn them into bread bowls. Again you shape them like mini boules by tucking the ends in. Let them rise, if you have time, while the oven preheats and then bake them until done. I then cut a circle in the top and scoop it out. This is perfect with a thicker soup and you can make it super simple by pairing with the Costco clam chowder so all you have to do is heat it up. My kids aren't too fussy about the clam chowder so I served them a taste of the soup overtop of the plug from our bread bowls. So simple and easy yet looks like a restaurant splurge.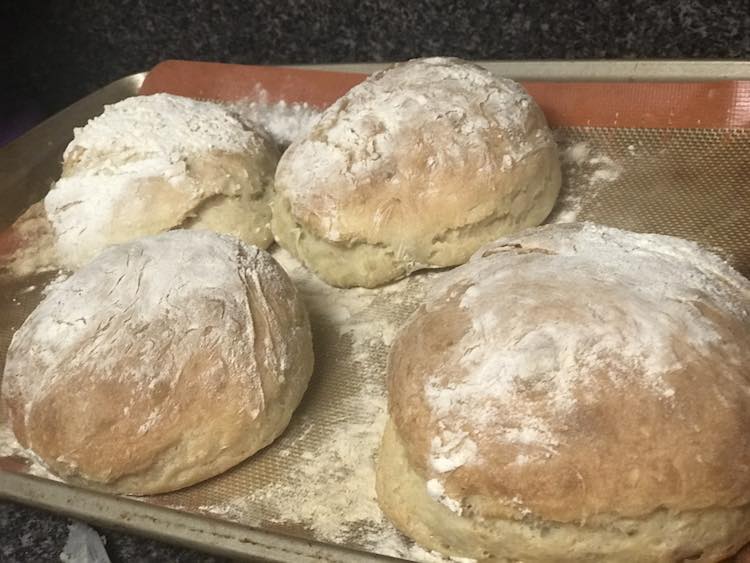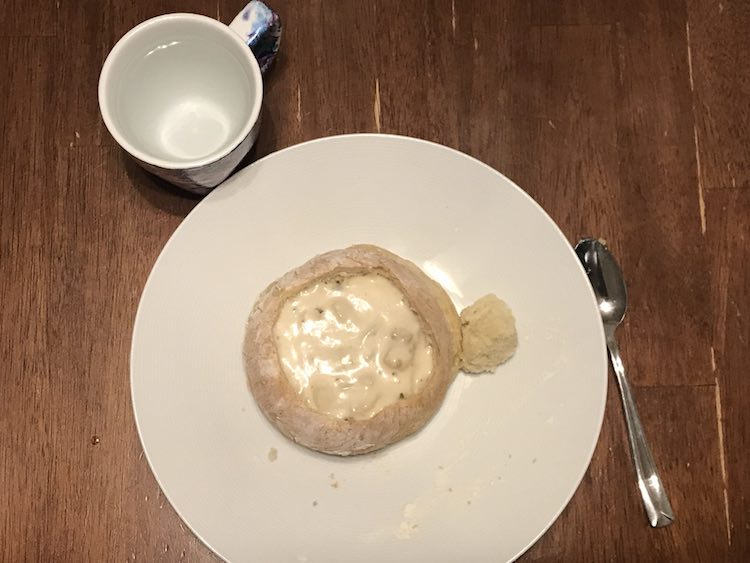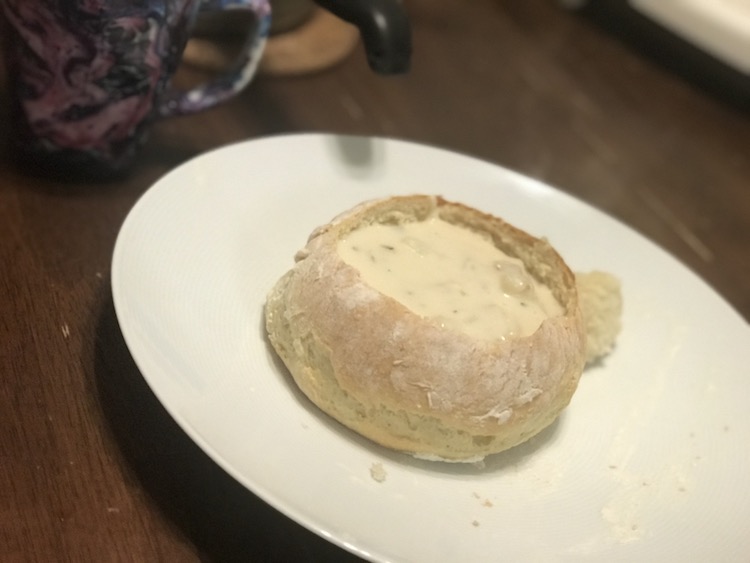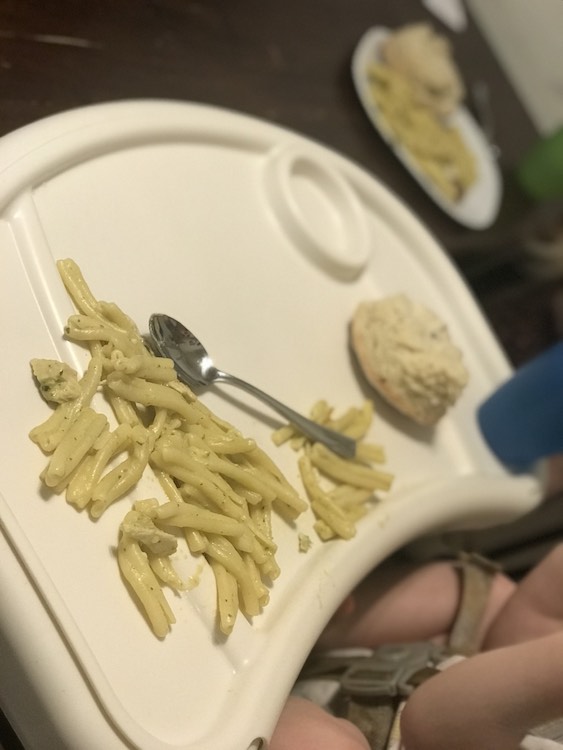 And if you want a dessert loaf you could even add Nutella to your simple loaf of bread. I roll my bread out, coat it with Nutella (though it is hard to spread), roll it up, place it in a loaf pan, let it rise (optionally), and then bake it. The master bread recipe is large enough for two loaves so you can easily bake half into a Nutella loaf and the other half into a plain loaf to go with supper.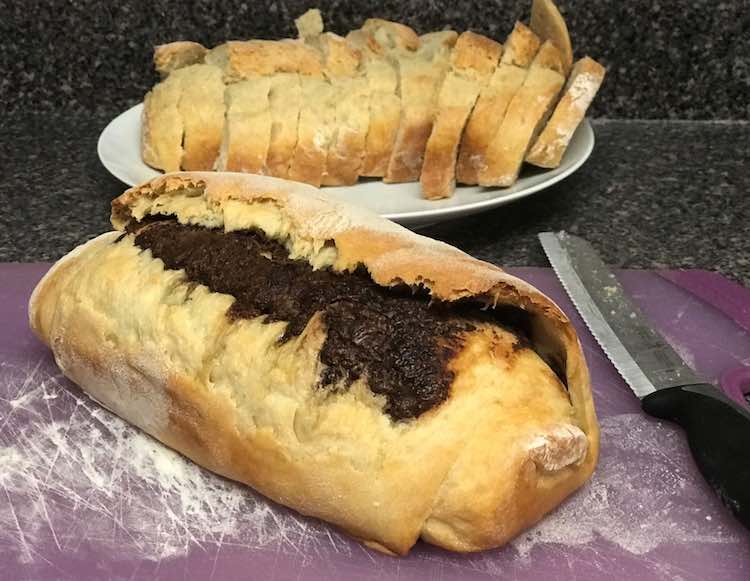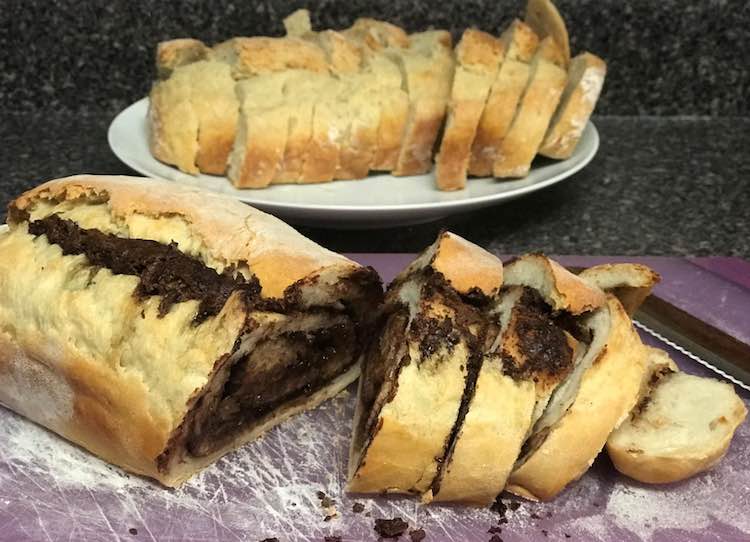 The best part about this is it's simple enough that Ada normally helps me make the fresh dough. I measure the ingredients then pass each measuring cup/spoon over to Ada and she pours it in. She gets to handle the whisk first and when it's harder to mix she passes it to me to finish up.
Since I started making this, I've saved a lot of money on bread as I've only bought the odd loaf (if I really want some rye bread as I haven't tried that… yet). Just a warning; being able to have fresh bread from the oven whenever I want makes store-bought bread seem dismal. All you have to keep on is hand flour, salt, and yeast. If you have any questions the main BreadIn5 website is great. I would love to hear from you in the comments below, post on my Facebook page, or connect with me on Instagram.