About SimplyKyra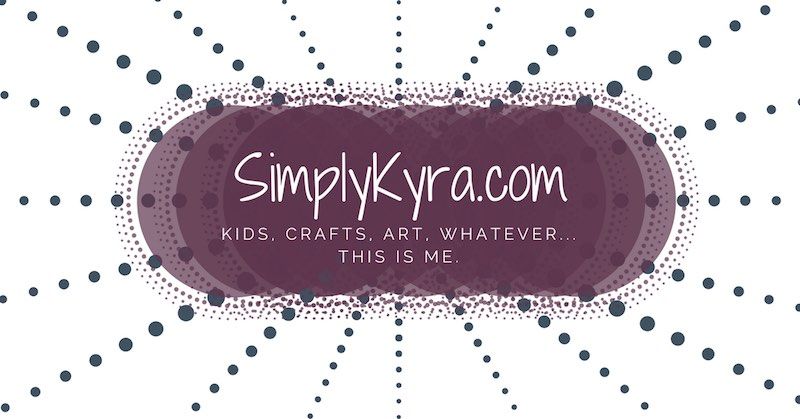 Hey! My name is Kyra and I launched this website back in October of 2017 to create a place to share any tips I come across that may be useful to you. I named this website SimplyKyra as it's simply about me and the information I've come across living my life. The posts change based on the upcoming holidays, what I'm currently pursuing, and my daughters' interests.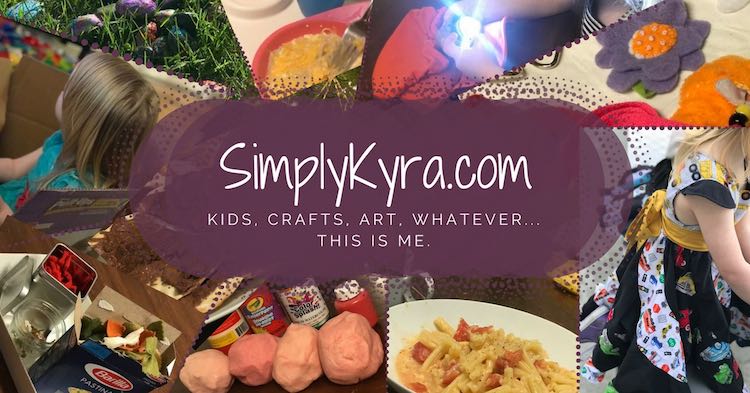 ---
A Little About Me
In middle school I enjoyed wood working and sewing while in high school I instead focused on fine art and especially enjoyed painting with acrylics. In college and then university I focused on the science side of things and put my art on hold to graduate with a degree in Computing Science with a bioinformatics focus. Almost a year after my first was born and just when my maternity leave was ending we decided to move from Alberta, Canada to California in the United States. A second daughter soon followed and I'm now a stay at home mom to two beautiful daughters.
I'd been wanting to create a blog for many years and used my time at home as an opportunity to finally start one up. In doing so it also gave me something for myself in those crazy toddler years and allowed me to find a way to share with you any tips I come across in my day-to-day life that I think you may enjoy.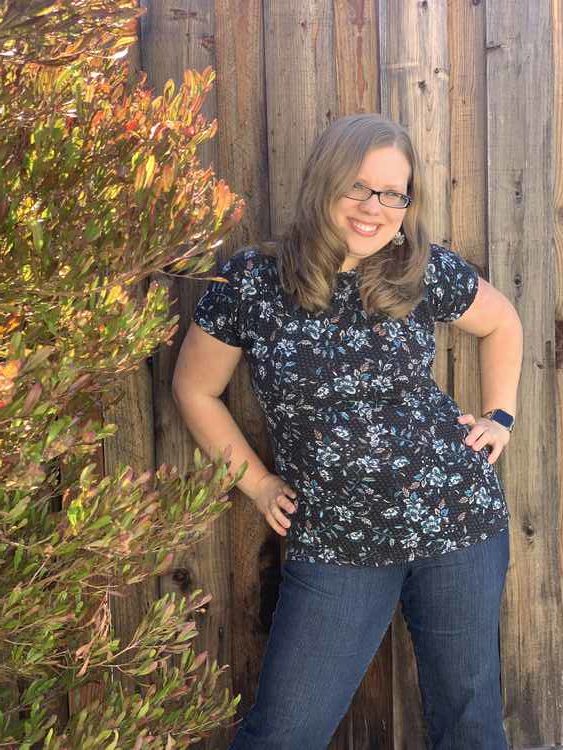 If you're interested more on the art side of the blog you can check out my artwork here.
---
What This Means for You
When I first created this blog I tried to come up with a new post three times a week. As time went on this went down to twice a week, then every Wednesday, then every two weeks… and now that life is busier it's become less frequent. That said I still post when I come across something that I think may be helpful and/or interesting so feel free to subscribe so you don't miss anything.

This website started when I had two young girls at home and I used it to help me jump back into the creative side of things. As such my earlier posts started out with toddler-related subjects consisting of fun crafts and activities your kids could do with you… or be distracted by so you can enjoy a coffee and relax while watching them play. Some consisted of items from the Dollar Tree and simple but fun experiments. Early on in the blog I bought a sewing machine and tried to teach myself new techniques by creating quiet books and shared the ideas I came up with in case one of you might also be interested. I then expanded my techniques by becoming a brand ambassador for Rebecca Page (quit last year) while also becoming an affiliate for several other pattern companies. Currently they consist of Candy Castle Patterns, Stitch Upon a Time, and Ellie and Mac. I occasionally included the odd referral post for companies I really enjoyed including Lindywell (originally The Balance Life) a Pilates membership program that I've been a member with since 2018.
Over time I shared recipes, sensory activities, streaming animal cameras (during a particular smokey week), and during the pandemic some more generalized posts like an overview of all my home-based kid activities and free at home workouts I used to de-stress.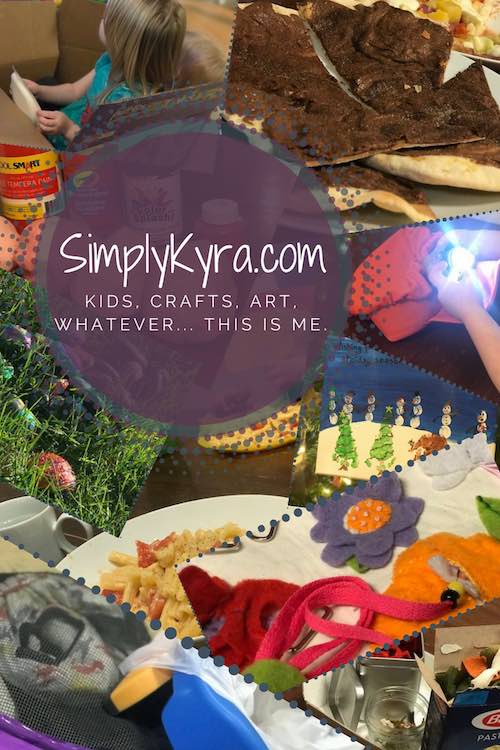 More recently I bought an e-paper device called the reMarkable and had fun figuring out how to create custom templates and sleep screen images which resulted in a subtle change to my posts. With the kids older and back in school I've had more time to myself and have used it to blog and sew less while instead using the undisturbed time to get back into coding, specifically SwiftUI, which resulted in a Coding section being created on my site.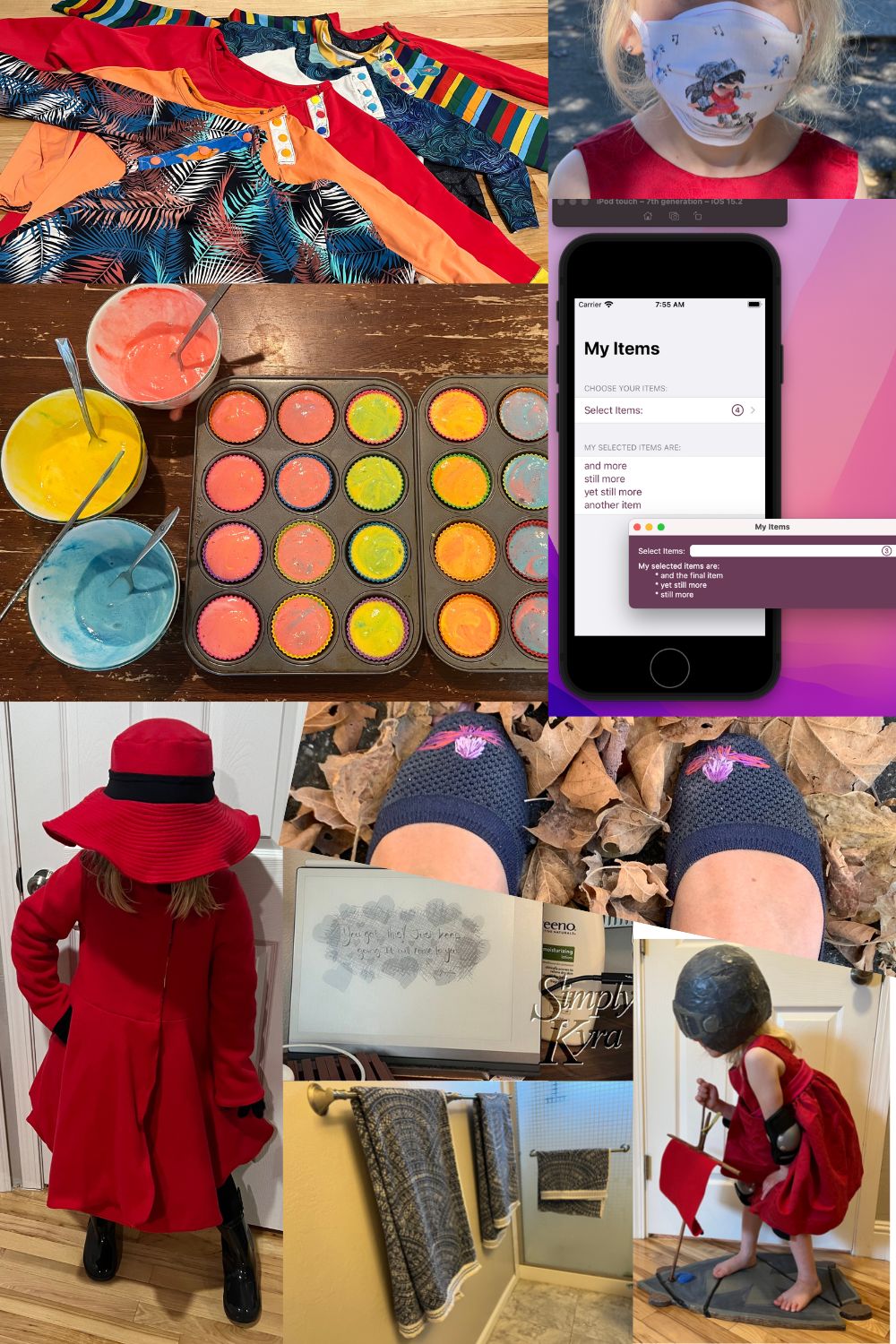 ---
Feel free to reach out at any time whether there's something you want me to add to the website, if you have a question, or if you just want to connect. You can email me at mail@simplykyra.com or post a comment below. I post most frequently on Instagram (@simplyartsykyra) and sometimes on Pinterest (SimplyKyra) though you can also subscribe to my Facebook page (@SimplyKyra) or Twitter account (@SimplyKyraBlog). Can't wait to hear from you!